HUMAN CAPITAL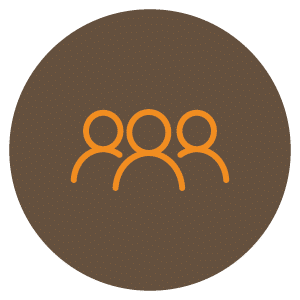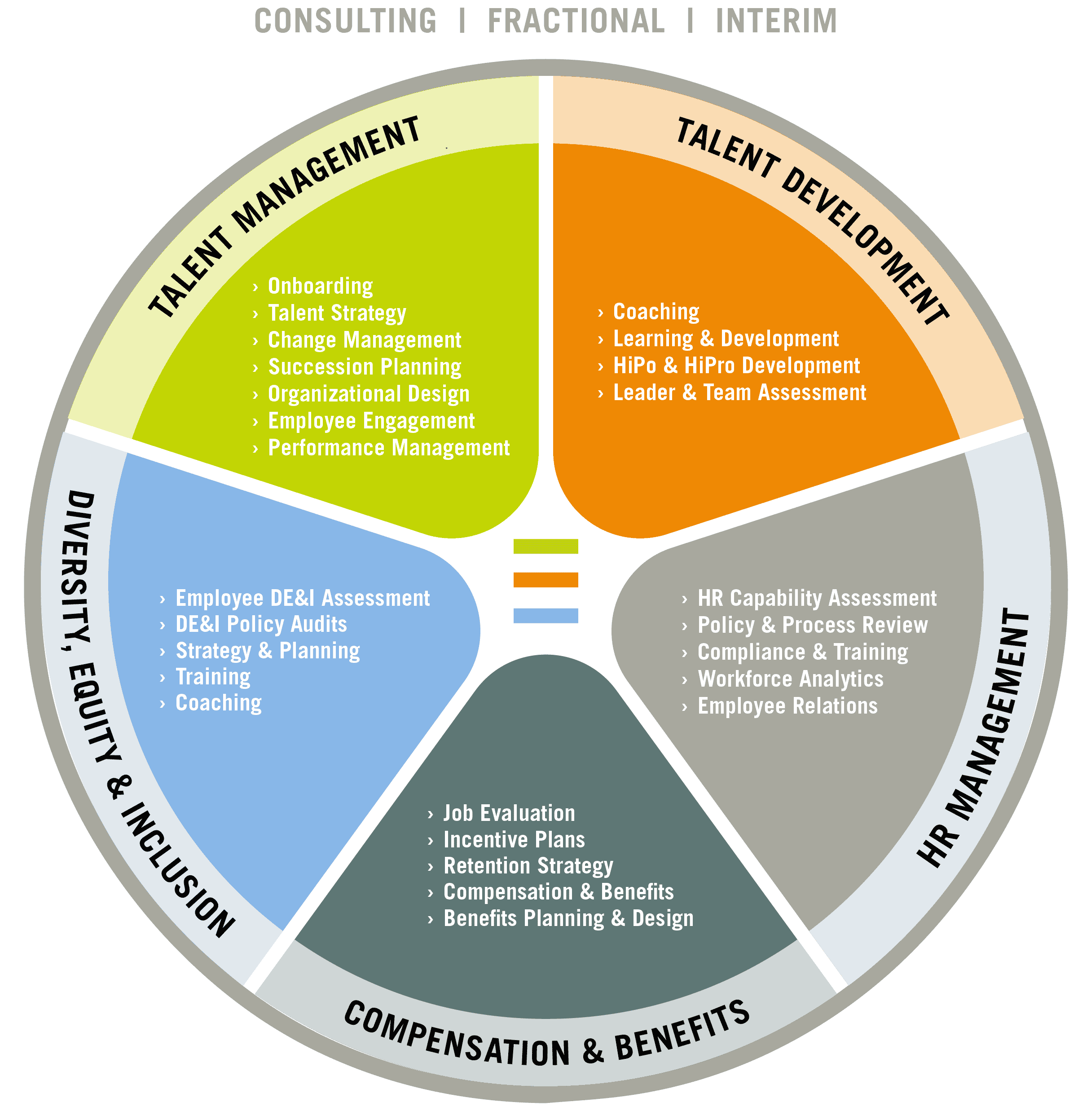 Navigate HR with confidence
Your organization and employee-related challenges are unique. So is our approach. First, our team—representing every HR vertical across multiple industries—assesses and collaborates with yours. We consult with confidence, based on extensive experience with organizations from startups to Fortune 500s. Then we deliver practical, sustainable solutions for core human resource specialties.
Our seasoned experts provide fuel to power your HR operational engine through…
Consulting services focused on people, policies, and processes
Fractional CHRO, HR generalist, or other HR expertise on an as needed basis
Interim HR talent to fill key roles
So, when your Human Resources department needs to break down roadblocks or build strategic and operational leadership, rely on Fahrenheit Advisors. We will guide your HR organization. STRAIGHT. FORWARD.
Fahrenheit Advisors is respected for its deep-rooted business knowledge, honed by real-world experience in every aspect of human capital. At some point, you encounter a challenge that requires the skills of an expert.
LEADERSHIP COACHING: When leadership effectiveness, teambuilding or culture change is your focus, our skilled coaches help your leaders overcome challenges, clarify goals, and achieve improvement. You not only net results. You net impact.
COMPENSATION PLANNING AND DESIGN: A solid, competitive total rewards package is essential for attracting and maintaining the best talent in the marketplace. Our experts provide a full spectrum of compensation services, from job analyses to descriptions; compensation-structure creation to market pricing; and variable pay structures to executive pay.
DIVERSITY, EQUITY & INCLUSION: We all know there are benefits to diversity, but we often struggle creating, retaining, and developing a truly diverse and inclusive team. Our experts can identify organizational barriers and develop actionable plans to expand the diversity of your workforce and unleash its potential.
TALENT MANAGEMENT & DEVELOPMENT: From talent strategy to execution through organization design, performance management, succession planning, and employee engagement initiatives, our experts have the tools to help you get the most from your talent pool.
COMPLIANCE AND PROCESS ASSESSMENT: Sometimes you don't know what you don't know. We examine your current compliance posture, identify gaps, and help you determine what needs to be done to achieve a solid compliance footing.
We also deliver value-added solutions, driven by best practices in HR, through…
Thorough departmental assessments
Performance management plans
Organizational, team, and leadership development
Benefits planning and design
Human resource management tools, forms, and templates
Employee engagement surveys and more…
You need human resources expertise or just the execution of the day-to-day compliance requirements, but a full-time position is not budgeted or even necessary. That's when fractional support may be right for you.
Fractional HR solutions can provide companies flexible access to achieve its goals such as….
Human capital strategy development and execution
Employee relations and engagement
Policy guidance and interpretation
Compensation and benefits
Performance management
Training and development
Execution of day-to-day compliance requirements
We help you obtain the right HR know-how on a flexible, less than full-time basis. Expertise you need. When you need it.
Maybe you need professional support – expertise for a designated time period, as with a complex human resources project, getting the day-to-day compliance accomplished due to an employee's short-term leave or permanent exit, leadership to execute the organization's human capital strategy, or assistance with a transaction. We provide interim support that maintains your business stability and momentum.