CASE STUDY: Fahrenheit Provides Fractional Financial Support to KidMed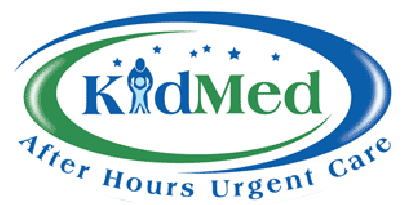 KidMed, an after-hours alternative to busy emergency rooms and other urgent care providers, was opened in 2009 by three area board-certified pediatricians. The founders recognized and responded to the need for an after-hours alternative to busy emergency rooms and other urgent care providers who do not specialize in the care of children. Since opening their first location, they have expanded with three more offices (three in the Richmond area and one in Stafford County). This success is attributed to the fact their unique and innovative dedication to providing medical care after hours to ill and injured children and young adults, newborn through age 21, meets the needs of parents.
Financial & HR Support
When KidMed found themselves in need of finance and accounting support, they turned to Fahrenheit. At the time, their Practice Administrator/Controller left the company and they needed some assistance with monthly financials and on-going financial analysis. They brought Fahrenheit in to perform that work, as well as fractional accounting support and continued analysis of their operations. Fahrenheit provided key metric data to inform the owners of profitability and performance of core business segments. "Fahrenheit came in and went through our books and helped us through some real tough internal issues as well," said Dr. Jeffrey Bennett, physician and co-founder of KidMed.
"The high-level consultants at Fahrenheit are the part that makes your company special," said Bennett. "You can get different levels through Fahrenheit. Sometimes you need high level and sometimes you don't. At first we didn't think we needed a high-level consultant, but once we realized we did need someone at a higher level, Fahrenheit was able to provide that for us," said Bennett.
"Once Fahrenheit began working with us, they quickly realized we are more complex and needed someone there on a day-to-day basis. Fahrenheit could have easily stayed there and kept charging us, but instead recognized this need and helped us form a plan and find someone permanent to fill this role," said Bennett. "We continue to use Fahrenheit with some of our bigger issues, and it's nice to know they are there if we need them. It brings us peace of mind to know that we have someone we feel comfortable with in the background," said Bennett. "We have forged a good relationship that we feel we can count on when we have a question that we feel like we can't handle," he said.
"We can't say enough great things about Fahrenheit. They have been awesome, and we trust them with our business," said Bennett.