5 Steps to Create a Solid Total Reward Mix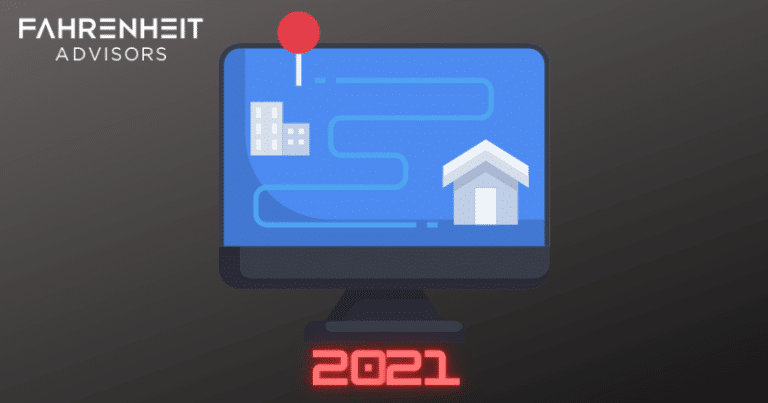 It is safe to say that we will all be glad to put 2020 behind us and look forward to a brighter 2021. Just what 2021 will look like remains to be seen, but some of the forced changes to our work habits will trend into the new year, and perhaps beyond.
Last decade, one overwhelming trend in total rewards was the move toward unique benefits and perks, with each company trying to outdo the next. Benefits and perks were becoming bigger slices of the total rewards pie, and big tech companies were leading the charge.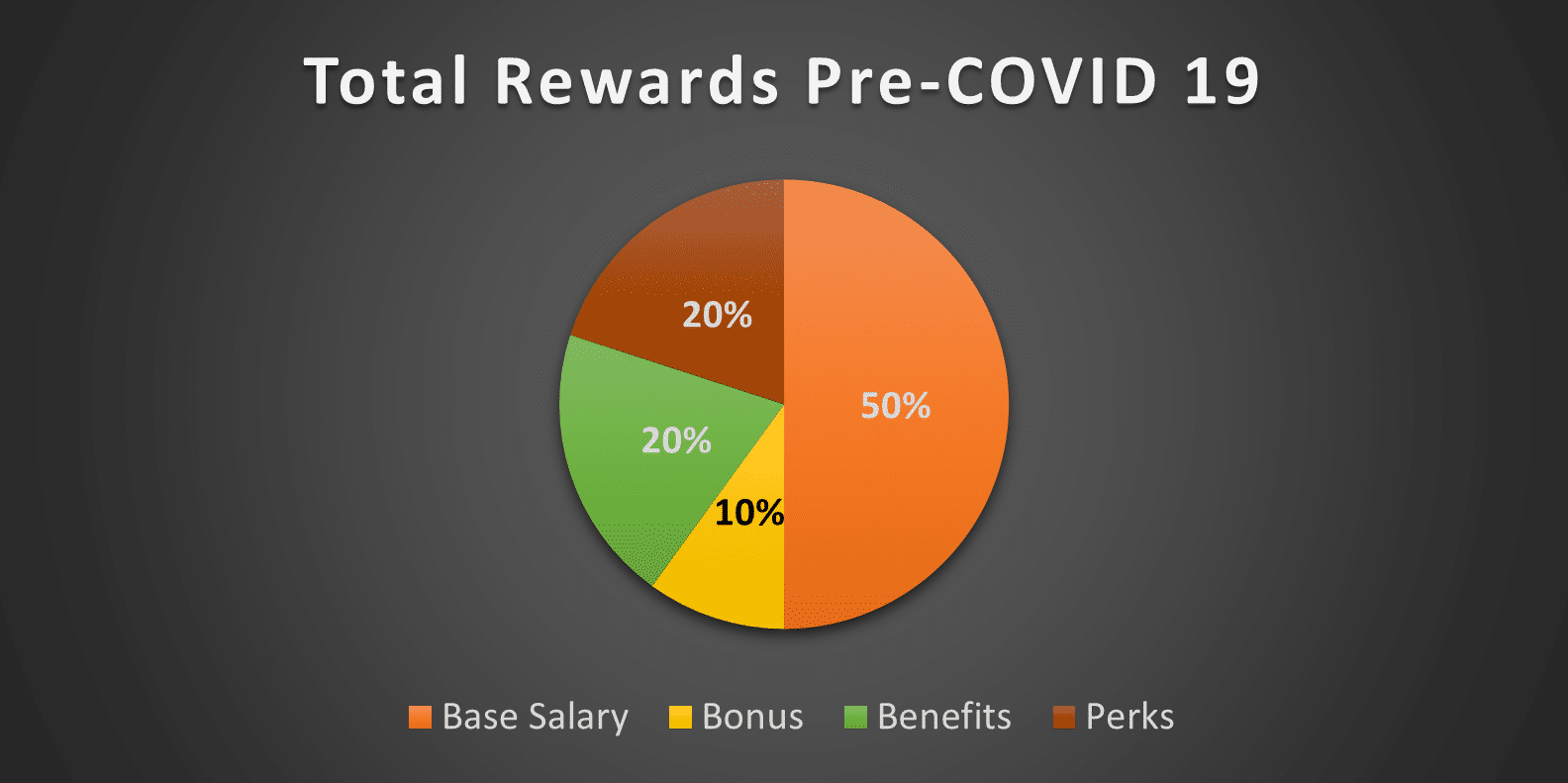 Fast forward to COVID conventions and many of these benefits and perks are – at least temporarily – no longer relevant. Water cooler conversations, coffee breaks and on-site happy hours have given way to home schooling, home delivery and virtual happy hours.
How do you find the right mix of total rewards? Fahrenheit Advisors' October Newsletter addressed the phenomenon of Stay Interviews. These interviews can provide insight into what employees really want and need right now.
So how do you attract and retain top talent during unconventional times? Is it time to shake up the mix of total rewards to meet the needs of the current employee? Let's look at two pathways to success, and a hybrid approach.
Pathway #1: Out with the Old and In with the New
Many companies pivoted quickly and creatively with teleworking benefits and perks.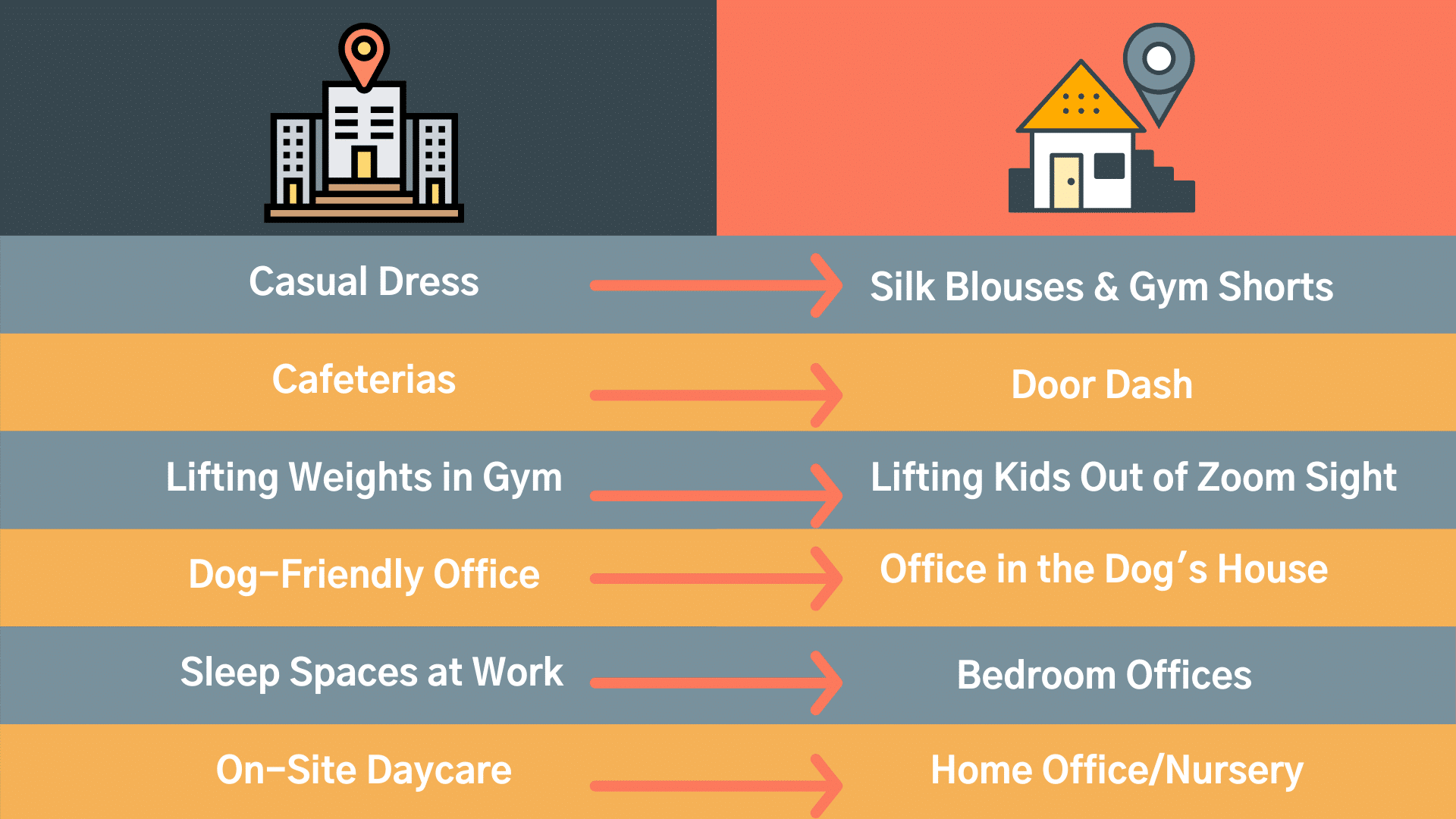 Companies should be careful, though, as some teleworking perks that were not taxable when provided in the office (e.g., coffee, food, gym) may be taxable if provided to teleworkers. The SHRM article "Avoiding Tax Problems with New Benefits" provides insight into potential taxable events.
Pathway #2: Back to the Basics
Another option is to get back to basics. The needs of employees vary based on their stage in life – new college graduate, new parent, caregiver for an aging parent … or none of the above. It is hard for companies to be all things to all employees. And employees can become resentful if the value of a co-worker's total rewards package is significantly higher just because they have student loan debt or decide to have a child.
It's okay for a company to wave the white flag and get back to basics. An increase in cash compensation (base salary + bonus) will allow employees to choose the best option for their individual needs.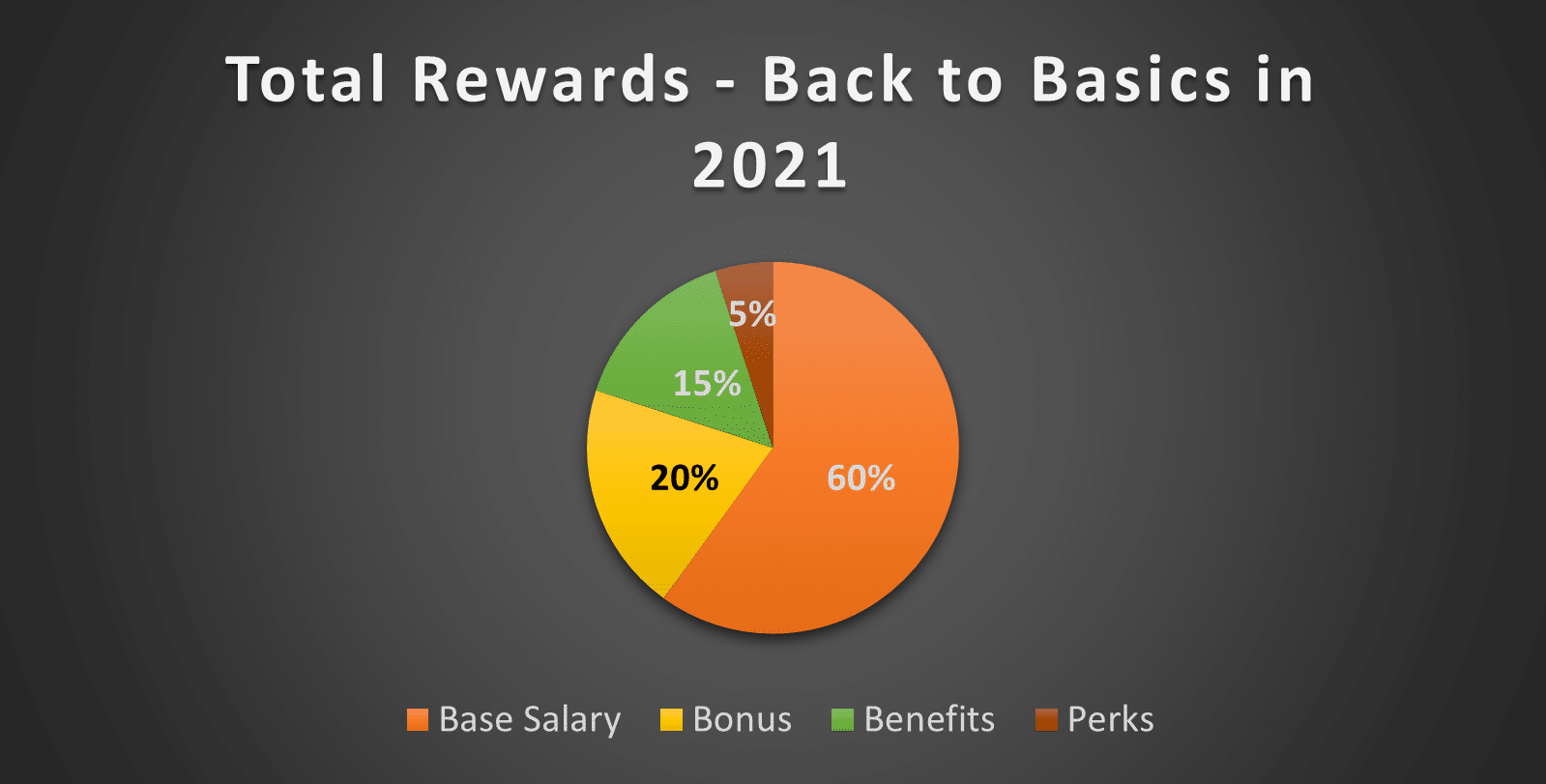 Pathway #3:  Perhaps?
Or perhaps there is a third pathway between #1 and #2. WorldatWork's article "Reflections on Rewards at Google and Facebook" highlights some of the challenges even big tech companies are facing due to the varying needs of employees. How do you find the right mix of total rewards? Consider following these steps:
Conduct stay interviews so you don't lose valuable employees.
Revisit compensation philosophy – do you want to try an "out with the old, in with the new" approach, or "back to basics"?
Conduct a compensation study to support your new philosophy.
Adjust salary structures; discuss geographic differentials if employees are moving around the country.
Communicate with employees. No one wants to feel they have been left in the dark.
Regardless of the approach taken, we can all hope that the pathway through 2021 will be different than the pathway through 2020! Need some assistance finding the right total reward mix for your company?- We are here to help- Experts@FahrenheitAdvisors.com.
About the Author
Merryman Putnam partners with clients to provide compensation expertise including total compensation measurement studies where her expertise ranges from creating a compensation philosophy to market review, analysis, and recommendations. She has worked with public, private, and nonprofit entities in a variety of industries.