Business Advisory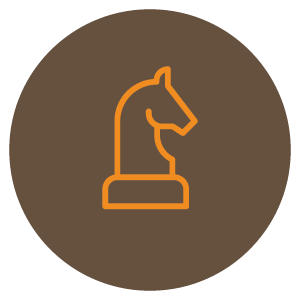 Straight Talk, Straight Approach
We help companies overcome challenges and find the straightest path forward. Whether facing a transformative event or executing an aggressive growth plan, clients turn to our team for hands-on guidance in defining and executing critical business strategies. With decades of experience, our team of seasoned, C-level executives and consultants collaborate with management to define strategy, build roadmaps, execute initiatives and deliver measurable results. We are stage-and sector-independent, serving clients across all industries and sizes from emerging growth to Fortune 500, including privately held, private equity-backed, nonprofit and governmental organizations.
Don't let automation intimidate you.  The time and cost saving benefits of process automation are accessible and available to any size business – easily, quickly, and affordably.
Easy
You don't need a computer science degree or a dedicated IT support team to take advantage of automation's ability to create efficiencies and support growth.
Fast
Repeatable processes in financial, sales, and human resources operations can be automated in weeks, not months.
Affordable
Incredibly effective automation solutions often already exist in widely used business software or require a simple add-on, not a wholesale system upgrade. Ready to make streamlined operations a reality? Let's assess the automation opportunity at your company, collaborate on a solution, and deliver efficiencies that:
Free your talent to tackle higher value work
Eliminate the need to add new resources
Reduce costs
Increase flexibility
Accelerate scalability and growth
Fahrenheit Advisors' savvy business consultants help achieve your growth goals, whether your business is in the early vision-related stage, years into development or taking advantage of a new opportunity. We work quickly and collaboratively with owners and executive teams to frame the market situation, identify target-customer segments, clarify your company's competitive advantages and define your business model and strategy for success.
Develop Strategic Business Plans
Our cross-functional business advisors offer outside perspectives and new insights by helping you view your business holistically. Next, we help you craft an integrated business plan, including a market overview, business vision, key operating initiatives, financial modeling and more. And we also offer experienced coaching and mentoring to support your staff through strategic challenges or complexities.
Support Stakeholder Relations Management
Fahrenheit Advisors can provide best practices for managing relationships and communications with your management team, board of directors, banks, outside investors and others. Our independent voice of candor and guidance can be adapted to any aspect of business operations and provides a framework for communication in times of critical governance.
Fahrenheit Advisors knows from experience that every business owner, especially in middle-market companies, should be prepared for worst-case scenarios. In addition, transition is inevitable and you will ultimately need an exit strategy or succession plan. That's why we help you articulate your goals, figure out a plan and execute to achieve the desired results.
TURNAROUND TACTICS
Sometime there are warning signs, such as poor key-performance indicators, liquidity issues, rapid debt increases or significant employee turnover. We help you identify and assess each specific situation, then execute turnaround strategies that work – from emergency intervention to operation restoration, profitability and growth.
Our team has served as chief restructuring officers and turnaround advisors to companies experiencing financial distress. Our experience spans many industries across the middle market, and we often work in concert with legal counsel to assist the client's leadership through the complexities of a formal (or informal) re-organization process. Our approach is to lead the client's staff and provide our expertise as and where needed.
Exit Planning
Or if it's time for you to move to your next adventure, we have extensive experience in developing and executing exit strategies for middle-market companies, as well as well-defined family or management succession plans.
We are here to help you maximize the value for your business. We bring together a diverse team of experts and skill sets to identify alternative value decisions and synergies with potential exit partners. We evaluate business lines, operations and profitability, customer profitability and contract backlog, management team and workforce, and processes and procedures to identify areas of improvement to make your business desirable for a buyer. We bring the expertise to drive value and take your company though the exit process from data room preparation, hiring of external advisors and providing support through the entire process.
Our advisors know business strategies that work, and how to work them.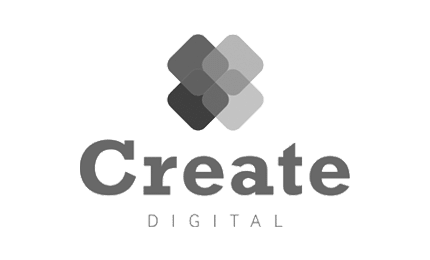 When the time came for us to take the next step in our growth plan, we looked to Fahrenheit to serve as our trusted advisor. Their experienced team helped us evaluate our strategic alternatives. Once we decided to merge with an industry partner, they advised us every step of the way.
Kendal Morris and Brent Lewis, Create Digital Co-Owners