Finance & Accounting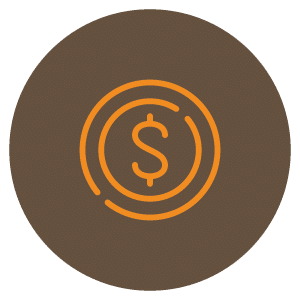 Navigating your needs with expertise
Fahrenheit Advisors' straight-talking team gives key decision makers the financial insights and confidence they need to run their organization effectively. In addition, not understanding the complexities of finance and accounting can bring your business progress to a halt. Like when you need better insight into your business through financial analysis, forecasting and operational metrics. Or when you need expertise and resources to execute a strategic project, you need bank or equity financing, or when simple, off-the-shelf software no longer handles your growth.
No need to tackle it alone. Our team enhances your finance and accounting operations by providing…
Consulting services focused on people, processes and systems
Fractional CFO, controller and other accounting expertise on an as needed basis
Interim finance and accounting resources to fill key roles
Accountable expertise and resources for your journey to success. STRAIGHT. FORWARD.
Fahrenheit Advisors does more than study spreadsheets and hand off ideas. Our skilled consultants work side-by-side with you to fully understand your challenges and needs. And our expertise spans the entire finance and accounting function, including improving the efficiency and effectiveness of an organization's people, processes and systems.
Our consulting services for finance and accounting run the gamut…
Financial advisory and stakeholder communication
Finance organization transformation
Process improvement and workflow automation
Budgeting, forecasting and planning
Dashboards, KPIs and operational metrics
Debt and equity financing
Internal controls
Financial systems
Merger and acquisition diligence and integration
Distressed situations
We deliver specialized solutions that improve operations and sharpen insights for informed decision-making.
Every business needs financial leadership and resources to get things done. But if a fulltime position may not be budgeted or even necessary, that's when fractional support may be right for you.
As a company principal, you may want to add a fractional resource to allow you to…
Spend more time in non-finance areas that are higher impact
Add a trusted advisor to your executive team to provide finance strategy and advocacy
Enhance your team with an operational-finance perspective
Add financial expertise during high growth or downturn periods
Provide stability to the accounting department
Outsource certain functions to create bandwidth or ensure execution and accountability
Mentor and develop existing staff
Perform special projects
As you carry out these initiatives, you want to maintain momentum. Our fractional CFOs, controllers and other finance and accounting experts provide a unique approach to partnering with you, with practical solutions, on an "as needed" basis.
Maybe you need professional support – expertise for a designated time period, as with a complex project, getting the day-to-day accomplished due to an employee's short-term leave or permanent exit, leadership to execute the organization's strategy or assistance with the year-end audit or a transaction. We provide interim support that maintains your business stability and momentum.