Can You Afford Not To Invest in New-Hire Onboarding Automation?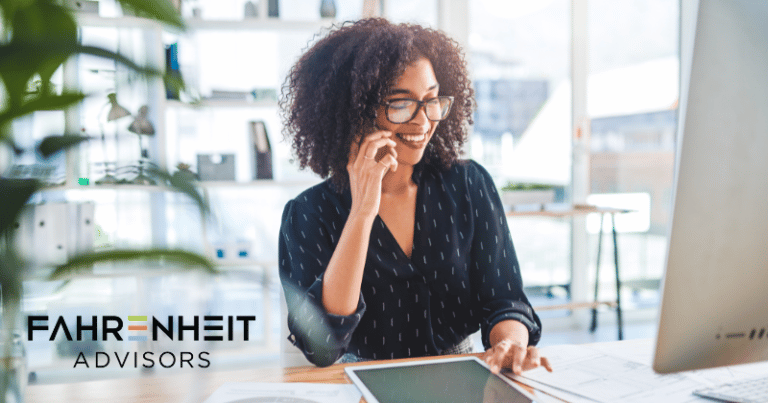 New-hire onboarding is mission-critical for businesses to compete for top talent today, making it the best place to start investing in business process automation in the Human Resources area.
Many leaders of small- to mid-sized companies think, "I just don't have the time or budget for automation." But the bottom line is today's businesses simply must prioritize business process automation if they want to stay on pace with the market — and certainly if they want to get ahead. (Read more in our blog "Big Benefits of Business Process Automation.")
Fortunately, when it comes to automation, getting started is not an all-or-nothing scenario. You don't have to subscribe to the go-big-or-go-home mentality. Take a look at your business, identify areas of opportunity that deliver high value, target one of those areas, and get started.
In Human Resources, when new-hire onboarding is essential to your ability to retain the talent you've worked so hard to recruit, the real question is: "Can you afford not to invest in new-hire onboarding automation?"
WHY NEW-HIRE ONBOARDING AUTOMATION?
Now more than ever you need to put your best foot forward to succeed in hiring top talent. Perfecting the candidate experience is "a must," according to a recent Society for Human Resources Management article on 2022 recruiting trends.
That candidate experience goes beyond the courtship phase to those first days and weeks in your organization. Despite the fact that onboarding can last up to a year, those early days of onboarding will reveal to your new-hire whether your organization can meet the promises it made during recruitment. It will also set the stage for what the new-hire can expect as an employee. Onboarding makes a telling second first impression.
Pre-pandemic, a CareerBuilder study revealed about 1 in 10 new-hires have left a company because of a poor onboarding experience. Considering the competitiveness of the post-COVID hiring environment, I believe that figure is even higher today. So, can you afford to lose 10 percent of your new hires to bad onboarding — or even more?
Onboarding can make or break a new-hire's experience and retention. Consider this sobering statistic: About 20 percent of jobseekers say they would quit a job within a month if it wasn't what they expected — and new-hire onboarding is critical to meeting those expectations.
Finally, Gallup has reported only 12 percent of employees strongly agree their organization does a great job of onboarding new employees. That means 88 percent believe their organization is doing a less-than-great job. Is your organization part of the 12 percent — or part of the 88 percent?
In an environment that favors candidates, your onboarding is critical. Automating even some of your processes will help ensure your onboarding is firing on all cylinders and giving your organization its best chance to retain your hard-fought new-hires.

HOW TO GET STARTED
Getting started with automation is simply finding ways to make existing documented processes more efficient. Who doesn't want processes that are faster, easier, and better?
But if you still think you don't have time to automate, let me ask you a question: What if you spent 2 to 3 hours in a focused brainstorming session around onboarding to discover you could save 10 hours a month by automating repetitive tasks your employees are already doing? Now think about what could be accomplished with those 10 hours. Of course, an expert with experience guiding leaders through automation implementation (like a Fahrenheit expert!) will make your path to automation even smoother.
Looking at new-hire onboarding automation, think about the first step in your candidate's onboarding experience: the offer letter. Chances are you're sending a manual offer letter by email. Take that just one step farther and automate the process through a platform like DocuSign — which makes that letter easier to send, easier for the candidate to sign and return, and easier to track and file once signed.
The benefits in that small automated step are both external and internal. You make a strong impression on your candidate by sending the letter in a timely, professional, and efficient way. And your internal employee responsible for sending the letter now has a more efficient automated process that makes their job easier — freeing them from redundant tasks and even giving them extra time to focus on more value-added work.

Considering the average new-hire onboarding experience includes 54 activities, there are many, many processes that can be automated. So take automation a step beyond your offer letter and automate sending your new-hire these items as well, on a schedule that you plan and can control:
Welcome letter with link to welcome video
Orientation plans and expectations
Employee handbook with acknowledgement signature return
Company mission, vision, and values
Non-compete documents with signature return
Access to e-learning modules
IT details, including access, passwords, hardware delivery, and contact information
Health and benefits information
Open enrollment instructions
Direct deposit instructions and document return
Key contacts for the new-hire's department and the company
Holiday and vacation details
By automating these new-hire onboarding processes, you take manual human error and delays out of the mix to ensure your new-hire gets what they need when they need it. It also solves the challenges of managing onboarding for remote and hybrid employees, which is increasingly common in today's environment. Finally, keep in mind that automation offers opportunities for customization — not everything has to be cookie-cutter because it's automated.
So, let's review.
Internally, new-hire onboarding automation increases efficiency, reduces errors, and streamlines tasks to save time and boost productivity.
That's all good. But where the rubber really hits the road is in improving your new-hire's onboarding experience, putting your best foot forward as an organization and making your new-hires feel welcome and engaged from the start — thus increasing the likelihood they'll stick around.
Automation is all about working smarter, not harder, to achieve your goals. In this case, your goal is improving your new-hire's experience.
Let's ask one more time: Can you afford not to invest in new-hire onboarding automation? If you want to boost your chances of keeping your new-hires, the answer is clear.
To learn more about automation in the Human Resources area, including recommendations for technology solutions specific to onboarding, read our blog: "Automate Hire-to-Retire Processes to Stay Competitive."
Fahrenheit is here to help! To find out how we can help you automate your new-hire onboarding processes, and initiate business process automation in other Human Resources areas, contact us today- Experts@FahrenheitAdvisors.com. Our team of seasoned, C-level executives and consultants is here to help you find the straightest path forward.
About the Author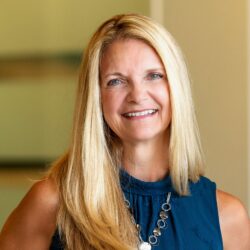 As an operationally focused strategic senior human resources professional, Melody Donovan-Hopkins has over 17+ years of progressive experience in the information technology, healthcare data analytics, life sciences, and financial industries. She is a strategic human resources servant leader with business acumen managing the employee life cycle.