EXECUTIVE SEARCH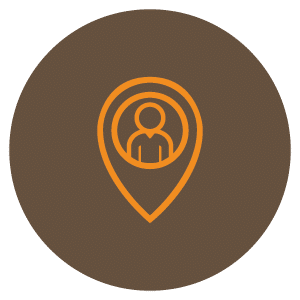 Straightforward people
Fahrenheit Advisors' client portfolio demonstrates successful search engagements across the U.S., from C-suite positions to middle-management roles. Our experience encompasses organizations of all sizes, across a wide variety of industries and in public, privately held, PE-owned, nonprofit and government organizations.
Fahrenheit Advisors' uniqueness and years of expertise add up to sophisticated insight: Knowledge and know-how to help you navigate the difficult task of selecting high-impact team additions. Our team has built strong networks that extend across multiple disciplines: accounting and finance, human resources, sales and business development, operations, engineering and more. That's why we're a preferred resource when you seek talented professionals and impactful executives to join your business.
We understand fit and the impact it has on successful hiring. Our team's approach is straightforward and we pride ourselves on straightforward, candid feedback allowing us to be the advisor our clients expect. We start each engagement seeking to understand the goals of our clients, their culture and the skills and competencies needed for someone to be successful in the role and exceed expectations. We gather feedback throughout the entire engagement process, managing expectations along the way so everyone involved remains focused on the goal.
Our value in the executive-search process goes far beyond a typical search partner. Engage Fahrenheit Advisors and benefit from the Firm — not just individuals. Our experienced executive search professionals are backed by our seasoned team of highly experienced C-suite executives and consultants. Together, they leverage vast networks, the latest technologies, insightful assessments, while also relying on old-fashioned hard work to deliver high-touch, end-to-end professional services.
I have worked with search firms looking for board members and in one case, for a CEO of a large, multi-national corporation. None of those searches were as complicated as this one has proven to be. We would not be where we are now without Fahrenheit. Our experience with Fahrenheit has been excellent and Sarah Gobble has managed all aspects of the process. Her contributions to the process have exceeded our expectations.
Chair of the search committee charged with finding a new CEO