5 Ways to Ensure Employment Compliance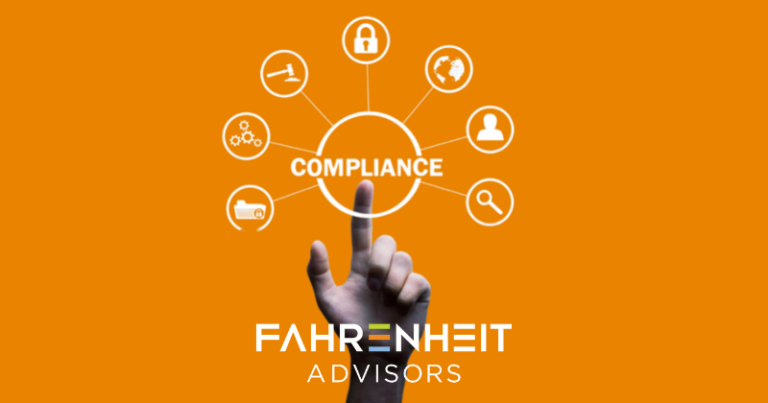 Line 1 across, 5 letters, starts with "C." Clue: Unprecedented challenge.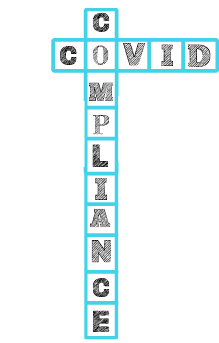 The HR policy and procedure update checklist for most businesses has been a very short (not so sweet) crossword since March 2020. HR professionals, particularly those at small to midsize companies, have had a singular focus – COVID compliance.
Payroll company Paychex' 2021 Pulse of HR Report, which surveyed more than 1,000 HR decision makers, noted that "98% of HR Leaders say the pandemic has transformed their role; 70% say [2021 was] the most challenging year of their career." HR managers have been processing layoffs and furloughs, navigating the transition to (and sometimes back from) remote work, altering time-off policies, recruiting at breakneck speed, writing, and rewriting COVID policies, serving as "mask police" for in-office workers, and so. much. more. 
Routine revisions to HR policies and procedures have been forced to take a backseat to COVID compliance efforts. That said, much of the arduous "what in the world do we do" compliance efforts have been done, creating space to put regular HR compliance back on your to-do list.
It's time to dust-off those Q1 checklists and ensure your employment policies are not only compliant, but also embrace the needs and spirit of your business and workforce.
Put the following tasks at the top of your HR compliance check-list
1.) Refresh Employee Handbooks
Employee handbooks are the first impression new hires have of your company. As documents go, they set the stage and the standard by which employees must act and by which employees will judge your commitments as an employer. If your handbook says anything other than "updated XX 2021," it's time for a reboot. 2021 saw many state and local legislatures shifting their focus away from COVID-19 measures back to traditional employment law matters. Having an updated employee manual strategically positions your business to pivot to any employment law changes that may come down the pike this year.

2.) Clarify Remote Work Expectations
If you've been a little loose with remote work boundaries lately, you are not alone. As businesses cope with COVID exposures and short staffing, employees who can work – in whatever capacity or location – are in high demand. Many businesses feel that remote work has downgraded employee productivity and personal connection, and I'd argue that's largely correct. Without intentional connections and clear expectations around flex work, the remote/hybrid work arrangement is not going to be as effective as an in-person situation, for most workers and in most industries. Consider adding a remote work policy to your procedures, one that sets clear expectations around the practice of working from an alternate location. Here are a few tips for ensuring your remote work arrangements are as beneficial to you as they are to your employee:
Set clear standards around work expectations. Work with your employees to understand their time requirements and outside obligations and make very clear if there are times when you absolutely need them to be available. Taking a collaborative approach to setting these expectations ensures employee buy-in for the outcome.
Be intentional with virtual connection points. Remote workers need to feel included, and employers need to ensure that remote workers are up to date on important business requirements.
Know where your remote workers are working! It is critical for you to know the location of your employees for data security and tax reasons.
Let fairness be your guiding principle. For employees doing the same or similar work, having one with remote work flexibility and another without isn't going to cut it – from a fundamental fairness and (arguably) legal perspective.
3.) Revise Harassment and Discrimination Policies
As the pandemic shut down workplaces, many HR professionals quipped, "well, at least our harassment cases will go down!" Not so much. The EEOC is continuing to investigate and sue companies for claims of discrimination and harassment of all kinds. In October, a jury announced a $137 million verdict against Tesla, Inc., based on findings of workplace racism against a black worker. The Tesla verdict should be a sobering reminder to employers to ensure their workplaces are free of all types of discrimination and harassment. The best protection? A solid and fair anti-harassment, anti-discrimination, and anti-retaliation policy, along with training for managers and employees on (what should be) basic workplace civility. Yes, your employees may be working remotely, but trust that they are communicating with each other all the time via text, instant messages, and emails. Shut down problematic behavior early and be serious about taking corrective measures where warranted. Ensuring your harassment and discrimination policy is up to date, and that all employees are trained on the policy, is key.
4.) Update Leave Policies
With more employees working remotely, many employers have found that employees' requests for leave have decreased. Employees are simply "working around" the need to request accommodations or take leave. As employees return to the office, or hybrid (part office / part remote) work arrangements become more prevalent, employers will need to ensure that their Family and Medical Leave Act ("FMLA"), Americans with Disabilities Act ("ADA"), and state/local leave policies are up to date.
5.) Retain Employee Talent
Simply put, your policies and procedures could be locked-down and airtight, but, if your business has lost its talent, those compliance efforts fall flat. Most businesses suffered some, if not a great deal of, employee turnover during the last couple of years. To combat employee exits, recruiters and businesses have been working relentlessly to fill their employment gaps, often paying premium wages and negotiating alternative workstyles to seal the deal. So now that you've filled the proverbial seats, how do you keep your new hires from looking for even greener pastures?  Retention is about so much more than compensation and a LinkedIn-selfie-worthy swag bag. My colleague Katherine Zampolin offers practical and insightful solutions for retaining talent and ensuring your recruiting and onboarding efforts pay off in the long run.
Ensuring your people strategy is compliant and effective is critical to business success. Do you need assistance with getting your HR policies and procedures ready for 2022? Fahrenheit Advisors is here for you! Contact us today at Experts@FahrenheitAdvisors.com.
About the Author
Dana Dews-Gates is a strategic human resource professional focused on connecting culture and employee engagement with practical policies and procedures. Dana has worked both externally as an attorney and internally in legal and HR for several companies providing advice and counsel on various human resources matters.