Automate Hire-to-Retire Processes to Stay Competitive (Series: Part 4 of 5)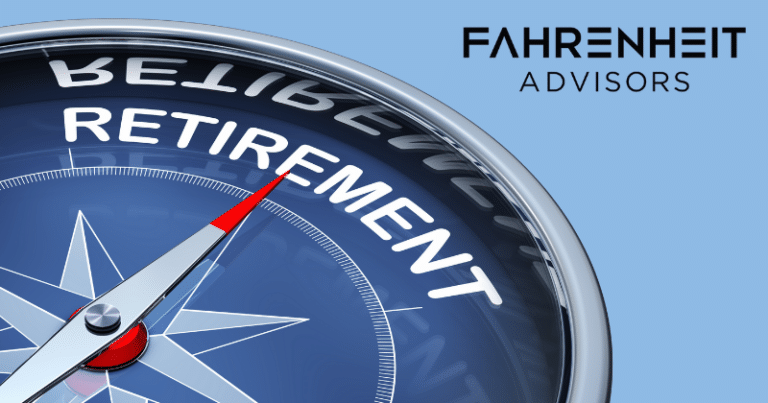 The Great Resignation. Remote and hybrid workers. DE&I. Workforce transformation. Upskilling. Record job openings. The talent shortage. The last two years have brought new ideas, new expectations, and new challenges to the world of HR. With the outlook for 2022 bringing more of the same, there's no better time to get your HR house in order, strengthening hire-to-retire processes to stay competitive in an ever-changing world.
What exactly will 2022 look like?
And that's all on top of changes to areas like taxes, compliance, compensation, benefits, insurance — and the list goes on. Want to keep up and get ahead? Business process automation for hire-to-retire processes will give you the advantage you need to successfully navigate HR changes and challenges, from recruitment and onboarding to payroll and performance management.
To minimize HR struggles and maximize HR success, there's no better time to implement business process automation — called BPA and also known as digital transformation. Business process automation is at the top of to-do trends for 2022. Forbes has tagged automation as 2022's #2 biggest business trend and the #1 tech trend that will dominate business in the coming year.
In this fourth blog of a 5-part series on business process automation, I'll take a high-level look at how you can stay competitive by leveraging hire-to-retire process automation.
Want some background before diving in? Read the first blog in the series, "Big Benefits of Business Process Automation: Leverage Business Process Automation to Up-Level Your Business," to learn about what business process automation is, why you need it now, and where to get started.
Hire-to-Retire Process Automation
Hire-to-retire process automation will give you a tactical advantage in today's talent war, with everything from accurate, reliable payroll, to a deeper talent pool, to more engaged employees.
With platforms that integrate with your current systems and, in many cases, offer multiple HR solutions in a single product, you'll have the power to eliminate errors, increase efficiency, improve compliance, boost satisfaction, strengthen retention, and leverage data to make smarter decisions for your workforce and your business.
Hire-to-retire process automation impacts the entire lifecycle of your employees, from the moment they apply all the way through the moment they leave. Choose a single function to automate, or choose several, including:
Hiring: approval, recruiting, applicant tracking, onboarding, financial impact, background checks, compliance
Payroll: capture, approval, processing, taxes, compliance
Terminations: systems access, compliance
Employee Management & Engagement: performance management, engagement tracking, benefits management, succession planning
Here's a tip: The more functions you automate, the bigger the overall impact to your HR effectiveness — and your business. The availability of integrated options makes automating multiple functions even easier.
Benefits of Hire-to-Retire Process Automation
With hire-to-retire process automation, you'll preserve and protect the future of your business by improving both recruitment and retention. You'll save time and, as a result, you'll save money. And you'll enhance your resilience to predictably unpredictable changes in the HR environment.
Here's a breakdown of the key benefits of hire-to-retire process automation for critical HR functions:
Payroll
Deliver the accurate, on-time payment on which your employees depend
Calculate and file taxes automatically
Offer employees self-service access
Reduce errors and risk while improving compliance
Manage calculations for workers' comp, 401(k), PTO, garnishment, OT, and more
Onboarding
Go paperless with digital signatures for policies, non-competes, and confidentiality agreements
Provide mobile-friendly self-service so employees can complete onboarding before Day 1
Empower employees to hit the ground running by sharing organizational resources, contacts, and org charts
Assign logins for access to strategic sales, communications, and other platforms
Streamline benefits and payroll set-up
Recruiting & applicant tracking
Attract more qualified candidates with less effort
Track the progression of candidates at every stage in the funnel
Empower real-time internal collaboration and decision-making
Automate scheduling, communications, reference requests, and background checks
Reduce bias and drive DE&I goals
Employee engagement
Automate regular check-ins to support growth and performance
Reduce absenteeism and turnover
Up-level and upskill managers
Collect and monitor actionable insights
Improve employee performance and satisfaction
Employee benefits management
Reduce the burden on HR staff by eliminating repetitive manual tasks
Go paperless with digital open enrollment
Leverage real-time dashboards and reporting
Automate management of eligibility, tax, benefits, and ACA compliance
Monitor health and financial benefits in one place
Manage succession planning
Performance management
Create, update, and monitor goals to help employees stay on track
Automate scheduling reviews by hire date
Evaluate productivity as well as performance trends in real-time
Provide employees with the timely, meaningful input they need and want
Align employee goals with company objectives
Technology Tools To Consider
To leverage hire-to-retire process automation to build your resiliency and protect your workforce, you'll need the right technology. Seasoned industry-specific consultants, like our team at Fahrenheit, can help you explore options and get you up and running as soon as possible.
For hire-to-retire process automation, technology options include:
Payroll
Onboarding
Recruiting and applicant tracking
Employee engagement
Employee benefits management
Performance management
It's time to get your HR house in order! Strengthening hire-to-retire processes to stay competitive is essential to your ability to survive and thrive in today's HR environment — in which disruption and change are the status quo. When you're ready, Fahrenheit is here to help.
Stay tuned as I take a closer look at one remaining core process — Financial Statement Close and Reporting — in the coming weeks, sharing insights that will help you leverage business process automation to up-level your business.
To learn more about business process automation of sales orders, check out the second blog in the series "Why Automate Customer Orders to Cash." You can also learn about purchase-to-pay process automation in the series' third blog "Maximize Efficiencies with Purchase-to-Pay Process Automation."
Let's get started! To find out how Fahrenheit can help you leverage the power of business process automation to find the straightest path forward, contact us today to learn more about what our team of seasoned, C-level executives and consultants can do for you – Experts@FahrenheitAdvisors.com.
 About the Author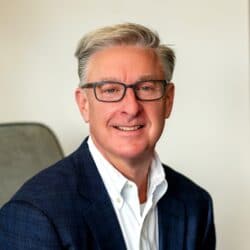 Keith Middleton is a co-managing partner and co-founder of Fahrenheit Advisors. He oversees the firm's consulting and fractional services, as well as risk management and operations. He is a member of Fahrenheit's Leadership Team. A seasoned corporate finance executive, Keith's expertise in organizational strategy and a newfound passion for entrepreneurism has helped Fahrenheit expand across multiple service lines and geographies.