CASE STUDY: Fahrenheit Helps HOUSEpitality with Fast Expansion (video)
If you lived in Richmond, Virginia, in 1988, the place to go for killer seafood and a view was Sunday's Restaurant in Brandermill, boasting locally sourced catch and stellar views of Swift Creek Reservoir.
Sunday's is now The Boathouse at Sunday Park, and owner Kevin Healy has recently added more restaurants to his collection, making HOUSEpitality Family Restaurant Group one of the fastest-growing enterprises in RVA.
No matter the type of business – restaurant, retail, manufacturing – rapid growth brings with it a host of unique challenges. When Kevin's leadership team took on the feat of opening multiple locations in only a few short years, they found they needed help. Fahrenheit was there.
Expanding in Short Order
HOUSEpitality Family owner Kevin Healy opened his second waterside location, The Boathouse at Rocketts Landing, in 2009. Fast-forward to today, and the properties within the HOUSEpitality Family group include: 
Casa Del Barco, downtown along the Canal
Casa Del Barco at Short Pump Town Center
The Boathouse at Short Pump Town Center
The Boathouse at City Point in Hopewell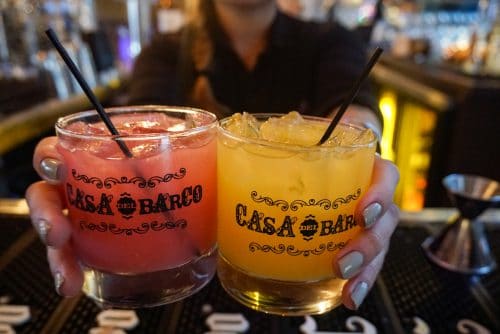 HOUSEpitality also plans to open two other properties in 2019, at Chesterfield Towne Center. Island Shrimp Co. will bring something new to the mix, joining a new Casa Del Barco location. If all goes as planned, that will make eight local restaurants under Healy's management. And as the collective name of his properties implies, he's keeping it all in the family.
"HOUSEpitality Family is just that: It's a family," says Chief Creative Officer Paige Healy. "It's family run and owned and operated." Paige, along with her father, Kevin, and her brother Colin help steer the company with help from a strong internal leadership team.
"There are nine other very important leadership team members who help lead the direction of the company," adds Paige. "The rest of our crew run the restaurants day in, day out, and are a vital piece of the HOUSEpitality Family." Collectively, the team will manage approximately 400 employees after the next two locations open at Chesterfield Towne Center. 
Paige has worked in the business for much of her life, learning just about every aspect of what it takes to keep a restaurant thriving – even attending a culinary program in Italy to sharpen her creative cooking skills.
Her current role as Chief Creative Officer is "to create and develop all the branding and give us our vision for moving forward as a company," she explains. "So, what do we look, sound and feel like when you come into our restaurants to eat, dine, get a glass of wine and meet your friends?"
When faced with the task of opening multiple stores in only a few short years, she and the leadership team found they needed help structuring internal processes and building a formal long-term vision and plan. They turned to Fahrenheit Advisors.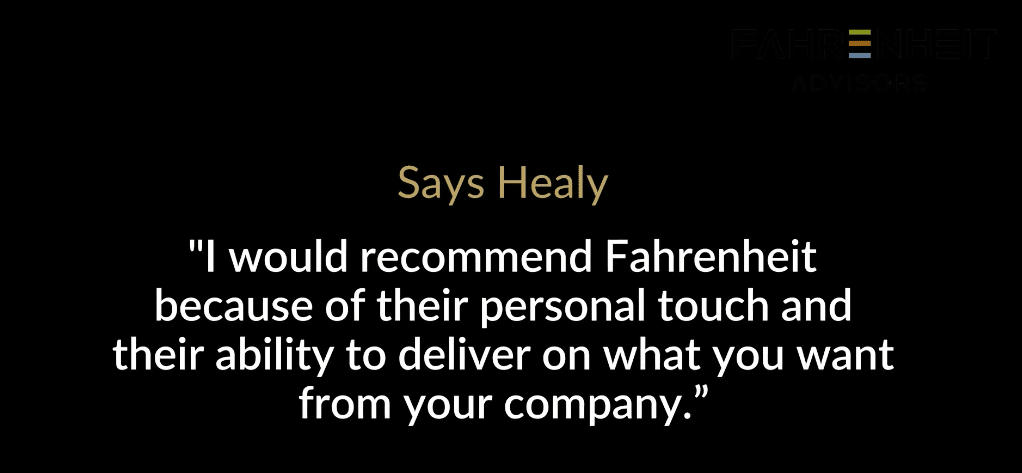 Tailored Process Improvements and Vision Planning
"Fahrenheit came into the picture as our restaurants expanded and we were opening five stores in five years," says Paige. "In that time period, we've developed new internal processes to strengthen the way the company performs, and Fahrenheit came into play to help create these processes so that we could function as efficiently as possible as we expand our stores' growth throughout the Richmond region."
An essential practice for growing a business is developing scalable systems, and HOUSEpitality Family implemented three of them – financial, HR and retail systems – all within six months. Planning, organizing and prioritizing work to adapt to these new processes was job one. 
The transition to their new financial system demanded a focused effort combined with accounting expertise, so Mike Duncan, a Fahrenheit financial specialist, was brought on to help the team.
"My primary role was to assist the finance department with streamlining their accounting processes and create supporting financial statements that provide valuable insights into the business," he says. Adding, "We performed detailed review and analysis of all Balance Sheet accounts and discussed how each is important and impactful to the overall financial health of the Company."
Creating a long-range business plan was also on part of the plan for Paige and the HOUSEpitality leadership team.
"One of the ways Fahrenheit helped us is they facilitated our vision planning for 2019," Paige explains. "They helped us create structure to those major projects and created tools for us as a team to develop what's important to us as a company, and helped us prioritize those execution points for 2019." 
"When Paige and the leadership team came to us, they had already developed great core values and a mission, and had defined their aspirational culture," says Lud Kimbrough, Fahrenheit Advisors Managing Director. "These are foundational requirements for strategy. But it's very difficult in the midst of high growth to make strategic plans operational without an outside perspective: You're trying to change the tires while driving 80 miles an hour. A detailed operating plan that supported their longer-term strategy was essential to their success."
The tailored approach worked well for the leadership team. "I would recommend Fahrenheit because of their personal touch and their ability to deliver on what you want from your company," Paige says. "Everything was tailored to what we needed and didn't feel like we were getting a cookie-cutter experience. It was something that we were creating the mold, and Fahrenheit was executing it for us. I really enjoyed working with them."
Exponential Possibilities Ahead
Now that HOUSEpitality is set on a steady course, its leadership envisions a future with unlimited possibilities.
"The future for HOUSEpitality Family is exponential – exponential possibilities," says Paige. "What I know is, in our horizon is more growth, increasing our ability to produce fantastic experiences for the Richmond area and connecting with our internal and external guests, building relationships."
Thanks for being a part of the #fahrenheitcommunity, Paige and HOUSEpitality Family! We're looking forward to witnessing (and tasting) all the great things the future brings you.
Is your business growing exponentially too? Fahrenheit Advisors has the expertise to help you manage your growth. Contact us today.