CASE STUDY: Global Manufacturer & Retailer Prepares for and Capitalizes on Disruption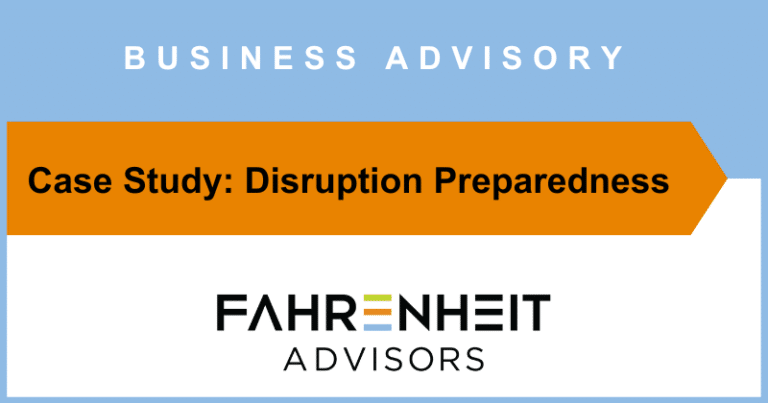 The Situation
One of the largest paint and coatings companies in the world sought to identify potential disruptive innovations that could change the dynamics of their industry. The company engaged the business disruption planning team to help broaden their thinking, critically examine their competitive advantages, and identify potential disruptors in the markets they serve.
The Approach
Led by Peter Grimm, the team leveraged a five-step Anticipating Disruption framework through facilitated workshops with key client leaders. Rooted in concepts and methodologies honed during Peter's time in the US intelligence community, this framework focuses on:
1. Vulnerability Analysis: A critical examination of competitive advantages revealed the core assets that needed to be protected from disruptive threats, as well as the assets that could be leveraged to turn threat to opportunity.
2. Threat Analysis: A hierarchical trend analysis was conducted and key learnings from top experts were examined, yielding a clear understanding of the disruptive threats most likely to emerge.
3. Prioritization of Potential Disruptors: An Indications & Warning (I&W) intelligence framework helped prioritize potential disruptors based on likelihood and impact.
4. Monitor, Plan, Act: Each potential disruptor was designated either for immediate action, deliberate planning, or continued monitoring.
5. Communication: The team provided templates and frameworks to facilitate an ongoing management dialog around each potential disruptor.
The engagement included:
Facilitated workshops with key leadership across strategic business units
A senior leadership session focused on an enterprise perspective
One-on-one interviews with all participants to capture unique perspectives and hypotheses
A written assessment that included key findings, identified potential disruptors, and prioritized recommendations
The Results
The client gained a clear view of the potential disruptions most likely to threaten their existing business models. Three mid- to long-term strategic opportunities were identified. More importantly, these opportunities were identified in enough time to plan for them deliberately, instead of having to react to them.
The insights and framework this team delivered continue to drive an ongoing process that periodically—and intentionally—devotes management's time and attention to developments related to these disruptors. This is crucial. The more routine these discussions become among key leaders, the more likely leaders are to have success in taking proactive approaches and capitalizing on the opportunities that disruption can present.
Fahrenheit Advisors helps businesses Prepare for disruption and Capitalize on what's next.

Featured Consultant: Peter Grimm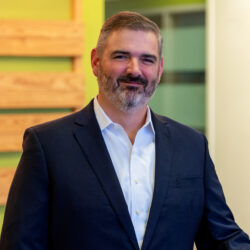 Peter Grimm leverages his background in national security and experience as a strategy consultant and PE-backed CEO to help clients navigate rapidly changing environments. He is skilled in corporate strategy, market analysis, competitive intelligence, disruption planning, disruption preparedness, and organizational leadership. Following service in the US Navy and as a counterterrorism analyst at a US government agency, Peter spent 8 years in the Strategy Practice of Deloitte Consulting.  Peter then served as CEO of a PE-backed consulting and technology firm, leading the company through two successful exits.  He's helped middle market companies, Fortune 500 firms, and Federal agencies "see around the corner" and turn threats into opportunities.