CASE STUDY: Fahrenheit Helps Workshop Digital Grow and Scale Confidently With Predictive Model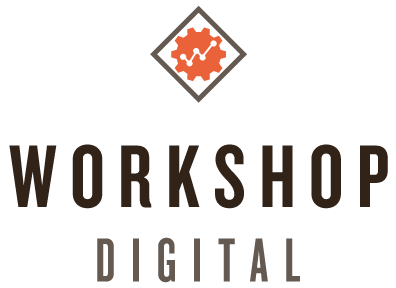 Workshop Digital, located in the Shockoe Slip area of Richmond, Virginia was formed in 2015 as the result of a merger between Dynamic Web Solutions, founded in 2009 by Brian Forrester and Your Search Advisor, founded in 2007 by Andrew Miller. They are a digital marketing agency with a focus on results-driven marketing solutions, such as Search Engine Optimization, Pay-Per-Click Advertising, Conversion Rate Optimization, and Analytics.
Business advisory to support rapid growth
Before the merger, Co-Founder Brian Forrester was recommended to Fahrenheit by another agency in town. At the time, Dynamic Web Solutions was growing very rapidly and was looking for C-suite advice to help the business continue to hit and exceed goals. After meeting with the Fahrenheit team, a plan was created to engage their services in a way that scaled with the company's growing needs.
400%, 3-year growth presents unique challenges and opportunities. Brian wanted a sophisticated partner who could help create a roadmap to financial stability. Beyond that, Brian sought to create a predictive roadmap for future hires. When the merger occurred, Co-Founder Andrew Miller agreed that Fahrenheit was the right firm to continue partnering with in 2015 and beyond.
Fahrenheit was able to provide Workshop Digital with an audit of current financials, and was then able to build out a financial model to 2020. This model has been consistently refined and is now a working model for the co-founders. Workshop is now looking at other financial and profit targets with a much clearer perspective.
To learn more about Workshop Digital, visit www.workshopdigital.com.
WHAT OUR CLIENTS SAID
"Fahrenheit has provided a cost-effective way for our growing business to gain access to top C-level talent. Because of that, we've been able to develop a more sophisticated predictive model for Workshop Digital. This has given us the confidence to grow and scale"
Brian Forrester, Co-Founder, Workshop Digital