How Much Does Market Research Cost?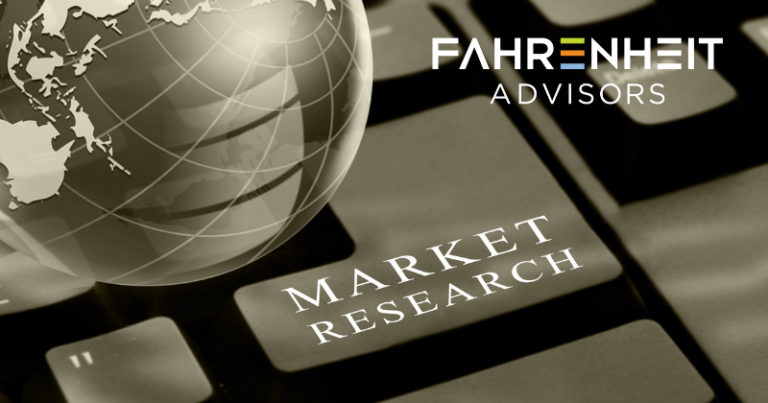 Market Research Cost
The cost of market research is influenced by many variables so decisions need to be made wisely. In general, we think of the market research process as having four distinct phases: exploratory market research, primary market research, secondary market research, and reporting insights. Research that is well-planned and efficiently executed will pay off in multiples, making the investment well worth the effort.
Well-designed market research yields many valuable insights for organizations, helping leaders to better understand customer preferences, consumer behavior and market trends. But because there are so many different ways to conduct market research, the question of how much to invest in each phase is an important consideration in planning.
In this article, we'll aim to answer questions about how much different types of market research might cost, discuss different market research strategies, and explore how you can use technology to drive higher quality insights while saving money.
Understanding the Market Research Process 
Before diving into an exploration of how much market research costs, it's important to break down what we mean when we talk about market research. Typically, market research projects follow a loose structure, with deviations to this based on the individual needs of the business or the researchers. In general, we think of the market research process as having four distinct phases:
Exploratory Market Research
The majority of market research projects begin with exploratory research, which aims to test initial hypotheses and uncover insights that shape the remainder of the market research process.
Exploratory research is usually conducted on a relatively small scale, and typically involves the use of primary market research methods like a focus groups and interviews with a small group of subjects. Many times, it's possible for organizations to conduct their own exploratory market research, without the assistance of a third party research organization. This means that the process of exploratory research can be conducted at a minimal cost.
Primary Market Research
When we talk about market research, most people's minds immediately jump to primary market research. This phase forms an important part of the market research process, using different research techniques including surveys, interviews, and observations.
In primary research, there are  several factors which drive the cost of research: the complexity of the business issue(s) to be answered, the choice of research technique, the number of respondents and the related qualification criteria, and the analytic needs.
More basic techniques, such as simple text based surveys, are relatively inexpensive to implement. Organizations can develop a survey template and share this with potential respondents through the internet, with software handling the bulk of the work. More advanced types of survey, such as conjoint analysis, may be conducted in partnership with a market research organization, which pushes costs higher. Even more advanced techniques, such as observation based shopalongs, can cost significantly more, requiring highly-qualified market researchers spending time one-on-one with research participants.
Another general rule is that the higher the number of research participants, the greater the cost to conduct the research. In the field of market research, it's best practice to conduct research with a representative group of respondents. To be effective, the sample should be large enough to capture the diversity of the population the research seeks to explore. Given that research participants are typically incentivized in some way for their involvement, it's easy to see why more research participants equals more cost.
Secondary Market Research
Secondary market research consults existing bodies of data to add context to the findings of primary and exploratory research. There is a huge variety of sources that researchers can use to conduct secondary research: some are free, and some are not. In general, it's best to rely primarily on high-quality datasets from reputable sources, which often require payment to access.
Another consideration is the software required to manage such a broad variety of secondary data sources. Researchers will typically employ a Market and Competitive Intelligence (M/CI) platform that enables them to manage all secondary data in one platform.
Reporting and Sharing Insights Internally
Market research is only effective when the insights generated from the process are shared widely across the organization, particularly with decision makers. Teams should focus on using tools that enable them to share research insights in easy-to-digest, visual formats. In this instance, data visualization like Tableau and PowerBI are powerful additions to a researcher's arsenal, and are available at relatively low cost.
Another approach is to create market research dashboards that update in real-time with the latest secondary market research and can be accessed by stakeholders across the organization.
A New Approach to Market Research: Prediction Markets
The traditional approach to market research discussed above has stood the test of time and remains an invaluable way for organizations to uncover highly valuable insights about their customers, competitors, and broader markets. However, there are a couple of flaws to this approach.
Traditional market research takes time. As we've seen, the process is relatively lengthy, and can take several weeks or even months to complete. In fast-moving industries, that's often too long. Another notable flaw is that market research is  predicated  on historical data and personal opinion. While this is useful in indicating what cohorts of customers think, and how they have behaved, it's fairly limited when it comes to predicting future behavior.
Prediction market research is a relatively new form of market research that aims to address these issues and more, helping organizations to better quantify trends, assess market potential, and predict consumer behavior in years to come.
Final Thoughts: The Cost of Market Research
The cost of market research is influenced by many variables so decisions need to be made wisely. However, research that is well planned and efficiently executed will pay off in multiples, making the investment well worth the effort.
Develop a market research strategy that moves your business straight forward. Schedule a call Fahrenheit Advisors today.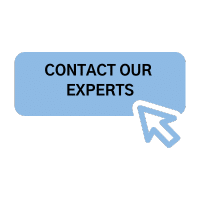 MEET THE EXPERTS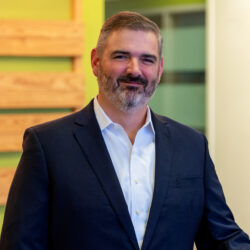 Peter Grimm leverages his background in national security and experience as a strategy consultant and PE-backed CEO to help clients navigate rapidly changing environments. He is skilled in corporate strategy, market analysis, competitive intelligence, disruption planning, disruption preparedness, and organizational leadership.
Following service in the US Navy and as a counterterrorism analyst at a US government agency, Peter spent 8 years in the Strategy Practice of Deloitte Consulting.  Peter then served as CEO of a PE-backed consulting and technology firm, leading the company through two successful exits.  He's helped middle market companies, Fortune 500 firms, and Federal agencies "see around the corner" and turn threats into opportunities.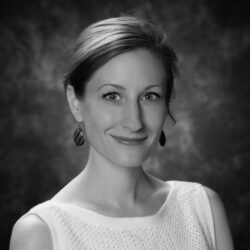 Jennifer Buchwald has been helping companies make better decisions through strategic insights and competitive intelligence for more than 15 years. With a formal education in philosophy and experience working in a broad set of industries, Jennifer brings a holistic understanding of business challenges and forward-looking observations to a diverse set of clients.
Jennifer began her career fielding market research studies for clients in the Consumer Packaged Goods space before joining one of the largest grocery chains in the United States performing location intelligence and site analysis for their real estate division. After a period providing competitive intelligence services for a Fortune 100 infrastructure technology company, she joined a boutique firm offering strategic advice for clients in a variety of industries.