Basics of an Effective Competitive Intelligence Program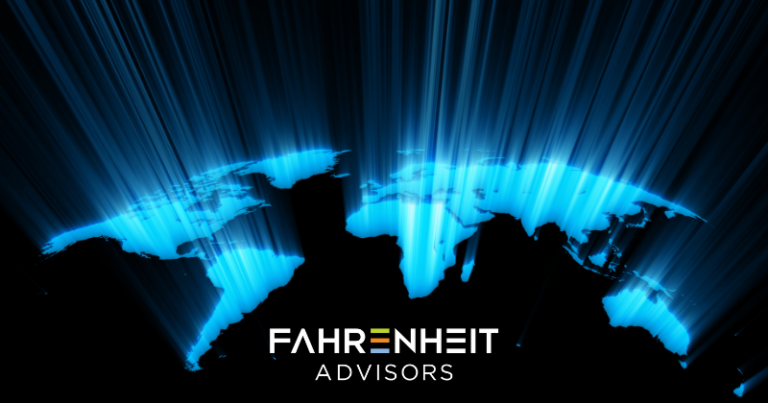 Traditional Competitive Intelligence Strategies
Traditional competitive intelligence is reactive. When a disruption surprises company leadership, they rush to create a CI taskforce from their marketing or sales teams.
The teams are made up of smart people who probably have experience with data and business concepts. The ambiguous directive provided to these people is:
"Do competitive intel."
Sounds like fun right?
No hard and fast goal, no parameters around data, no specific intent. This is the first and most common mistake with the way most companies deploy a CI initiative.
Even with such a vague mission, everyone understands that competitive intelligence starts with data collection. Most commonly, it begins with data collection from public sources:
News outlets
Google alerts
The U.S. Census Bureau
Press releases
Data pours in, but is far too general. The team needs more in-depth reporting and finds it by buying into private data sources. These subscriptions allow them to gather from news sources, such as Factiva and Meltwater. The more time the team spends with those resources, the more data they realize they are missing.
And so they go get more data sources.
And more. And more.
And that data overload is mistake number two.
To find more, investigators may begin incorporating automated data collection tools. They start with:
MOAT—tracks competitors' promotions.
Visualping—sends alerts whenever competitor websites change.
Talkwalker—monitors their brand's social media conversation.
Fast forward several months, and the team cannot keep up with the deluge of data. They spend a tremendous amount of time and money on tools to collect and organize their information, but they have no time for analysis.
This sets everyone up for mistake number three: expansion without insight.
Managers realize the shortage and expand the team. With more staff, data overload perpetuates and analysis remains thin. Each new member decreases efficiency and makes it harder to find strategically relevant information.
With too much data, the wrong tools, and a lack of direction, the team comes in over budget and without any meaningful insight. At the next budget cycle, leadership eliminates the team and swears off CI for good.
That is, until leadership changes.
It is only a matter of time until the executive team is surprised by a shift in the market and the process starts over again. This story may seem like hyperbole, but it is a reality in many organizations. There are companies large and small that have been trapped in this cycle for decades.
There is a better way to do CI.
The Basics of an Effective CI Program
Effective CI requires strategy. CI is a proactive tool, not a reactive one. The goal should be to have and use a clear CI plan before disruption. This way, your predictive findings can activate preemptive measures.
There are five steps to a complete CI strategy:
Planning: Begins with several questions. What is your strategic objective, what information do you need, and where will you find it? A clear direction and exact parameters set the stage for the rest of the plan.
Collection: Gather data from the sources you identified. Common sources include news services, google alerts and social media. Automate data collection, so your team can focus on analysis.
Organization: Take the data you've collected and store it in a way that promotes collaboration between teams. Store data centrally and build a process that minimizes sharing barriers between teams.
Analysis: This is the key to the entire process. Here, your analysts compile all of the useful information they found and identify the practical strategic insights.
Reporting: Delivers your findings to the rest of the organization. Clear presentation and reporting turns your strategic intelligence into action.
Understanding these steps separates a successful CI program from one trapped in the cycle of death. Without a proven CI team in place, companies will need an expert on their team to guide them through the CI process.
Here's what a CI analyst will do for you:
1. Assess your current system
It's important to start with an evaluation of your current competitive insights and measure them against maturity models.
2. Implement a CI process
When we approach this ourselves, once our CI analysts have a baseline understanding of who a client is and where they sit on the current playing field, they will work collaboratively with a client to apply custom intel solutions.
3. Monitor and apply findings
CI doesn't stop once you have data. In fact, that's when the real work begins. A streamlined system that can effectively analyze and act on the right data should always be the outcome of CI efforts.
CI done the wrong way is basically a costly mistake. When leaders in any industry abruptly react—and try to do competitive intelligence in traditional, ineffective ways—nobody wins. Year over year, businesses save hundreds of thousands of dollars when CI is done right.
Done wrong, the same amount is lost. Don't leave it up to an R & D team, marketing team or other people without professional CI experience. A qualified leader will make all of the difference.
We guide our clients to productive CI processes through a range of consulting services. For every new client, Fahrenheit conducts an assessment to determine:
What information is most useful for strategic decisions
Where the client is likely to find data
Where disruption is most likely
What are the most valuable data sets for that client's strategic decisions
The answers to these questions tell you exactly how to separate the useful information from the noise.
When effective competitive intelligence is imperative, rely on Fahrenheit Advisors to move your team straight forward. Schedule a call today.
LEARN MORE ABOUT FAHRENHEIT'S BUSINESS ADVISORY CAPABILITIES.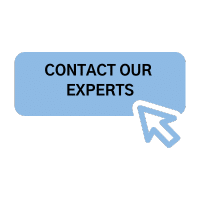 MEET THE EXPERTS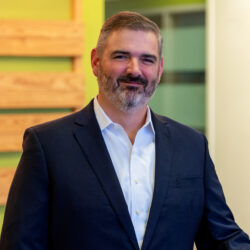 Peter Grimm leverages his background in national security and experience as a strategy consultant and PE-backed CEO to help clients navigate rapidly changing environments. He is skilled in corporate strategy, market analysis, competitive intelligence, disruption planning, disruption preparedness, and organizational leadership.
Following service in the US Navy and as a counterterrorism analyst at a US government agency, Peter spent 8 years in the Strategy Practice of Deloitte Consulting.  Peter then served as CEO of a PE-backed consulting and technology firm, leading the company through two successful exits.  He's helped middle market companies, Fortune 500 firms, and Federal agencies "see around the corner" and turn threats into opportunities.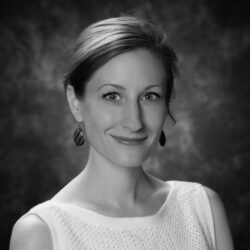 Jennifer Buchwald has been helping companies make better decisions through strategic insights and competitive intelligence for more than 15 years. With a formal education in philosophy and experience working in a broad set of industries, Jennifer brings a holistic understanding of business challenges and forward-looking observations to a diverse set of clients.
Jennifer began her career fielding market research studies for clients in the Consumer Packaged Goods space before joining one of the largest grocery chains in the United States performing location intelligence and site analysis for their real estate division. After a period providing competitive intelligence services for a Fortune 100 infrastructure technology company, she joined a boutique firm offering strategic advice for clients in a variety of industries.