7 Market Research Examples for Competitive Intelligence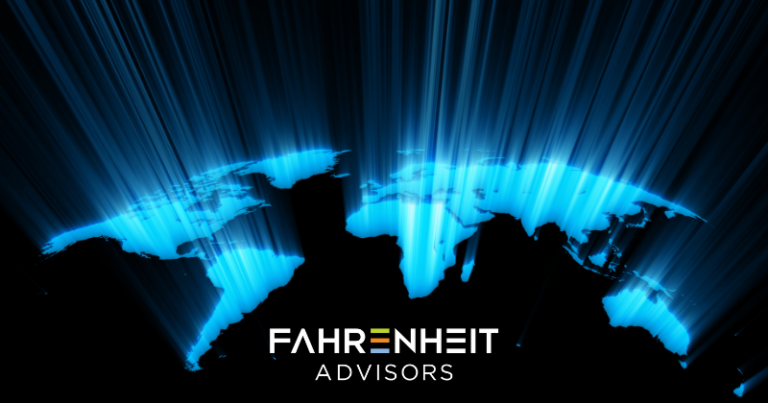 7 Market Research Examples for Competitive Intelligence
Conjoint Analysis for Competitive Intelligence
Published Market Research Reports
Attendance at Industry Conferences & Events
TURF Analysis
Using Government Agency Websites & Databases for Market Research
Analyzing & Optimizing Positioning
Prediction Market Research for Competitive Intelligence
Market research is an important––but often overlooked––element of the wider Market and Competitive Intelligence (M/CI) process. Various different types of market research enable organizations to develop  new insights into their target customers, competitors, and the industries in which they compete.
In many organizations market research and competitive intelligence report into different areas of a company. Therefore it's common that key information  is not shared between the two teams. Even though  both practices seek to uncover similar insights, and both work towards the same end goal: providing leaders with high-quality information that increases clarity in decision-making. The product of competitive intelligence analysis can absolutely shape the market research process, and the reverse is also true.
Viewed this way, it's easy to see the synergies between market research and competitive intelligence. But, unless you have the requisite experience, personnel, and technology, actually realizing the value of the market research – competitive intelligence relationship in your own organization can be challenging.
We're here to help you address those challenges. In this article, we'll provide seven examples of the different types of market research you can perform, and illustrate exactly how they link to the practice of competitive intelligence.
Conjoint Analysis for Competitive Intelligence
Conjoint analysis is a form of primary market research that enables researchers to explore the trade-offs that consumers make when selecting products and services. It's often used in the research and development process for a new product or service. The analysis helps identify the features that are most attractive to potential customers but it can also be used to generate insights around pricing, product positioning, and more.
Research participants are given a range of features, with different levels available for each feature. Let's take the example of an electronics manufacturer developing a new TV. One feature given to research participants might be screen size, with different levels of 40", 50", and 60". Another feature might be definition: standard, HD, or ultra HD. There are usually four or five different features, each with three levels.
Participants are then presented with various possible TV configurations: a 40" Ultra HD priced at $600, a 50" Standard priced at $500, a 60" HD priced at $700, and so on. Participants must select the option they would purchase. They are asked a series of these questions but with different configurations of TVs each time.
It's possible to present participants with products that feature all the characteristics of your competitor's products, and measure these up against your own planned or existing products. In a competitive intelligence sense, this helps organizations to understand how their products stack up against competitors in the minds of their potential customers and delineate the most important product features that drive customer decision-making.
Published Market Research Reports
Market research reports are the most common examples of secondary market research. These reports are published by research organizations such as IBISWorld and Mintel and provide a deep dive into a specific industry subcategory.
Secondary market research sources like this play an integral role in adding context to findings produced by primary market research techniques like surveys and focus groups. When it comes to competitive intelligence, they play a similar role – enabling organizations to better understand insights around their competitors and customers.
Consider this recent report from IBISWorld: Hypertension Drug Manufacturing in the US. It provides a comprehensive overview of the industry, covering everything from the factors that drive demand to the competitive landscape. For a life sciences company that manufactures hypertension pharmaceuticals, this report is an invaluable resource for both market research and competitive intelligence purposes.
As an added bonus, competitive intelligence software platforms have the capacity to seamlessly integrate these kinds of secondary market research reports into existing competitive intelligence dashboards. This ensures decision-makers have access to the latest market research data as soon as it is publicly available.
These reports are an important element of competitive intelligence, but you should bear in mind that the information contained in them is publicly available. While some of these reports may be relatively expensive, you should assume your competitors already possess the information shared in them. It's vital you conduct your own primary research: building your corporate strategy purely on the basis of published market research reports is a recipe for disaster.
Attendance at Industry Conferences & Events
Industry conferences and events are frequently overlooked as a form of market research. These events often provide excellent opportunities to gather information via human intelligence. Conversations on a trade show floor or at a group gathering can yield all kinds of competitive insights. It's a simple way to hear about your competitors' current priorities, and you can use this information to shape your organization's own strategic thinking.
There are various opportunities to collect competitive intelligence through attendance at an industry-wide conference or event. Top academics may discuss the promising research they're working on, competitors will promote their new product launches, and industry commentators will share their viewpoints on the important trends that are beginning to unfold.
It's also an opportunity to talk directly to potential customers and learn what's important to them. However, it can be challenging to effectively codify and analyze all of this information. Consider hiring a third-party vendor to conduct this research on your behalf.
TURF Analysis
TURF Analysis is another form of primary market research that produces a wealth of competitive intelligence. TURF stands for Total Unduplicated Reach and Frequency and helps organizations gauge which variants of a product or service will appeal the most to consumers. It's particularly useful to Consumer Packaged Goods (CPG) organizations, who use TURF analysis to determine how many products they should release, and in which form.
Let's consider the example of a large beverage company looking to expand into the fast-growing sparkling water category. Which flavors should they launch with? How many flavors? Should they sell their product in cans, bottles, or something else?
TURF analysis helps organizations to answer these questions. Market researchers can also include competing products in their research, such as existing sparkling water products from rival brands. Armed with the insights produced by TURF analysis, executives can decide which products to release, and model out how these will be received by customers in the market.
Using Government Agency Websites & Databases for Market Research
The websites of government agencies such as the FDA and USPTO represent a goldmine for competitive information. These websites and databases contain announcements about new regulations, patents and approvals granted to competitors, and much more.
Navigating these complex interfaces without the support of competitive intelligence technology is fast becoming impossible, and it's all too easy to drown in a deluge of data and get lost. Focus on tracking what's most important: identifying emerging trends and technologies, monitoring approvals granted to competitors, and learning about new regulations that could impact your product launch or go-to-market strategy.
Competitive intelligence plays an important role in many industries, but it's particularly important for life sciences companies to embrace data sources like the FDA and ClinicalTrials.gov.
Analyzing & Optimizing Positioning
One of the primary roles of market research is to unearth qualitative data: unstructured data that explains the rationale behind more data-driven findings.
Learning that one product is perceived to be better than another in the eyes of consumers is useful, but it's not as valuable as understanding WHY this product is perceived to be better. Develop those insights, and it's possible to maximize your product development and marketing strategies to appeal to a greater number of consumers.
Primary market research techniques, particularly those like focus groups and individual interviews, provide a wealth of information into how consumers perceive both your own brand and your competitors. The interviewer can then develop the insight. It's possible to conduct them in-house, but for best results, it's always best to contract with a third-party market research vendor to ensure a rigorous process and impartiality.
Prediction Market Research for Competitive Intelligence
Prediction market research is rapidly emerging as one of the most insightful forms of market research for competitive intelligence. It has various applications, including:
Understanding Market Trends: build a picture of timing, sizing, and the development of trends emerging in the market, and tailor your approach accordingly.
Assessing Market Potential: quantify how trends will develop in months and years to come and identify key areas to invest in for success.
Refining Go To Market Strategies: trial different creatives, brand positioning, and other late-stage ideas to create the optimal go-to-market strategy.
Learn More About Market Research Techniques for Competitive Intelligence
Interested in learning more about how market research can be used to improve the output of your organization's competitive intelligence process? Schedule a call with Fahrenheit today.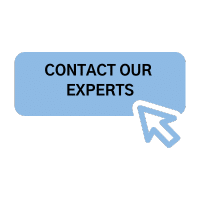 MEET THE EXPERTS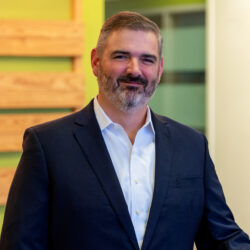 Peter Grimm leverages his background in national security and experience as a strategy consultant and PE-backed CEO to help clients navigate rapidly changing environments. He is skilled in corporate strategy, market analysis, competitive intelligence, disruption planning, disruption preparedness, and organizational leadership.
Following service in the US Navy and as a counterterrorism analyst at a US government agency, Peter spent 8 years in the Strategy Practice of Deloitte Consulting.  Peter then served as CEO of a PE-backed consulting and technology firm, leading the company through two successful exits.  He's helped middle market companies, Fortune 500 firms, and Federal agencies "see around the corner" and turn threats into opportunities.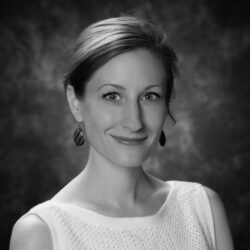 Jennifer Buchwald has been helping companies make better decisions through strategic insights and competitive intelligence for more than 15 years. With a formal education in philosophy and experience working in a broad set of industries, Jennifer brings a holistic understanding of business challenges and forward-looking observations to a diverse set of clients.
Jennifer began her career fielding market research studies for clients in the Consumer Packaged Goods space before joining one of the largest grocery chains in the United States performing location intelligence and site analysis for their real estate division. After a period providing competitive intelligence services for a Fortune 100 infrastructure technology company, she joined a boutique firm offering strategic advice for clients in a variety of industries.