CASE STUDY: Fahrenheit's Fractional CFO Was Great Fit for Create Digital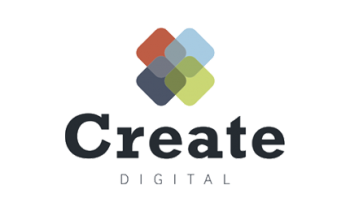 The relationship between Create Digital (now part of Auth X) and Fahrenheit Advisors is a long one. In fact, it goes all the way back to the beginning for both companies. They were started on the same day by the same angel investor. In the beginning, Create Digital was known as Fahrenheit Emerging Media. In 2013, Fahrenheit Emerging Media broke off from The Fahrenheit Group to become Create Digital with Kendall Morris serving as CEO and Brett Lewis taking over as COO.
When Kendall and Brett bought the business back in 2013, they wanted to make sure they had a good grip on their financial stability and strategy. "It was important for us that we paid close attention to those things," said Lewis. They wanted to make smart decisions financially. "At that time, we couldn't afford a full-time CFO, the fractional CFO that Fahrenheit offers was a great fit for us and still is," said Lewis.
Fahrenheit Finance
Because of their long-standing relationship with Fahrenheit, they knew they could trust us with this important step in their company's growth. Once engaged, Fahrenheit came in to help them manage their cash management challenges with the business and help them focus on the near-term moves to manage cash, while keeping an eye on the longer term strategic goals of business. We also assisted them with general financial management: monthly close, review of financials, discussion on monthly results, and the impact that has on future plans.
In addition to helping with their basic financial management, Fahrenheit has also provided structure and guidance in defining their overall corporate strategy and tactics and ensured their financial management plan met those goals.
It's been going great," said Lewis. "Fahrenheit has been a great fit and very helpful. They understand the challenges of a small business, and they are able to relate their big company experience to a small business like ours."
WHAT OUR CLIENT SAID
"Fahrenheit has been a great fit and very helpful. They understand the challenges of a small business, and they are able to relate their big company experience to a small business like ours." — Brett Lewis, COO, – Create Digital