CASE STUDY: Strategic Planning Sets Real Estate Developer's Course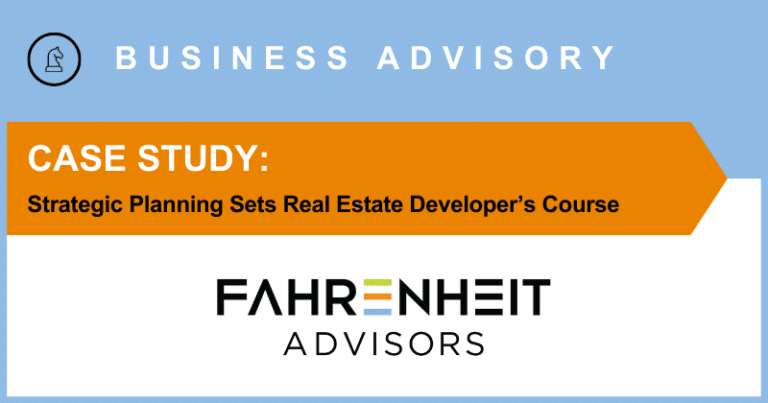 THE SITUATION
A commercial real estate development firm needed to maximize its growth opportunities following a corporate transition. The update launched the firm as a new real estate development entity leveraging long-held assets and decades of expertise. In addition, the post-COVID environment demanded the firm change course to adapt to dynamic market conditions. The firm sought Fahrenheit's strategic planning expertise to chart a path forward.
OUR APPROACH
Fahrenheit began with a strategic planning process that deeply analyzed the commercial real estate landscape and the firm's systems, processes, and organizational structure. Key objectives included identifying internal and external strengths, gaps, goals, and opportunities and clarifying direction so that the firm could align its team and make informed decisions on initiatives and investments.
Following the refinement of the firm's mission, vision, and values, Fahrenheit delivered a revitalized strategic plan to reflect leadership's long-term vision and empower the team to confidently take the firm forward. The plan established strategic priorities, identified goals and how to achieve them, and created key metrics to effectively measure and monitor progress.
A structure was also created to evaluate team members' fit with newly defined criteria and expectations, including mindset and skills. The evaluation led to the placement of a Fahrenheit consultant as a fractional resource to strengthen the firm's financial capabilities and resolve challenges with reporting. This consultant later joined the firm in a permanent accounting role.
THE RESULTS
Created new mission, vision, and values statements to align with growth goals
Updated the strategic plan and set priorities for growth to match market opportunities and leadership's long-term vision
Placed a seasoned accountant to strengthen key financial capabilities
Improved financial reporting to better guide decision-making and enhance oversight

Meet Business Advisory Practice Leader Mark Vita
Mark Vita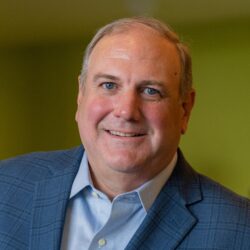 has over 25 years consulting experience with deep expertise delivering solutions for complex client issues by integrating strategy, process, technology, and people. He has worked extensively with finance organizations across a variety of industries, focusing on long-term value creation, operational efficiency, and technology enablement. Mark has a wide breadth of industry experience including Financial Services, Retail, State and Local Government, Manufacturing, Defense and Non-Profit. Connect with Mark on LinkedIn.