Using Michael Porter's Competitive Strategies In Your Business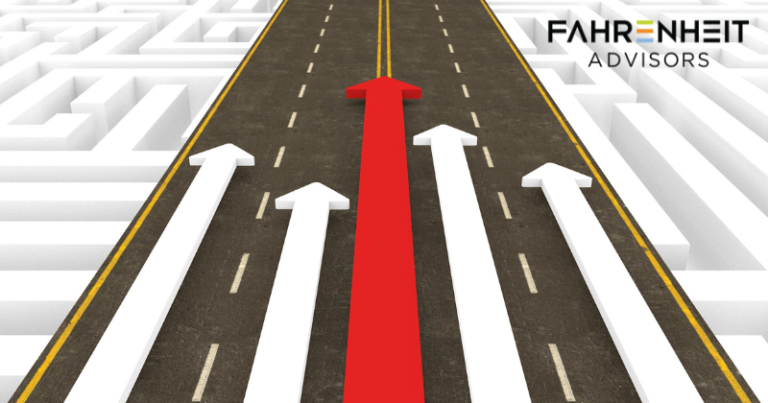 Porter's competitive strategies offer organizations of all shapes and sizes a valuable roadmap towards success. By basing the core elements of their competitive strategy on one of Porter's approaches, organizations can take their first steps toward building a sustainable competitive advantage. Over time, these competitive advantages help organizations to outperform their competitors, translating to continued growth and superior financial returns.
But using Porter's strategies in your organization isn't just a case of picking the strategy that seems like the best fit. Rather, selecting the most appropriate strategy and executing an action plan requires a wealth of analysis, consistent monitoring, and the flexibility to dynamically pivot.
In this guide, we'll briefly explore each of the strategies, and explain how you should determine which is the best fit for your business. Then, we'll outline the approach you should take on an ongoing basis when executing and evaluating competitive strategies.
Porters Competitive Strategies: A Brief Overview
Before we dive into an exploration of how to best put Porter's theories to work, it's important that we first review the strategies.
Michael Porter is widely regarded as the father of modern business strategy. His most notable work includes the seminal Porter's Five Forces Model, as well as his work on competitive strategies. First devised over 40 years ago, these models remain popular and form the bedrock of the wider field of competitive strategy.
In a nutshell, Michael Porter defines competitive strategy as a long-term plan that an organization executes in order to build a defensible competitive advantage against other players in the market. Every organization needs a competitive strategy, and Porter's model can be applied to product or service-led businesses in virtually every industry.
Michael Porter identified 3 central competitive strategies:
1. Cost Leadership Strategy
Organizations pursuing a cost leadership strategy aim to reduce costs to ensure that they can offer the lowest prices in the market while producing a product or service of similar quality to their competitors.
A successful cost leadership strategy is often reliant on leveraging economies of scale to realize operational efficiencies. There are several ways to achieve this. Businesses may seek to use their assets more effectively i.e. a large consumer packaged goods company running a 24/7 production line. Another example could be a large grocery retailer that leverages their scale to unlock better pricing from their supply base.
Building the core competencies to execute a cost leadership strategy effectively requires scale, and can be difficult for smaller businesses to achieve. Even for larger enterprises, reaching a position of competitive cost leadership can take years of capital intensive investments in various elements of the value chain.
2. Differentiation Strategy
In adopting a differentiation strategy, a business aims to create products or services that are superior to those of competitors.
Differentiation can be achieved in any number of ways, and is driven by the organization's response by technological innovations, customer demands, and market trends. In designing a differentiation strategy, it's critical that organizations keep their finger on the pulse of the market, pay attention to competitors, and understand how trends will evolve in years to come.
A differentiation strategy is attractive because it enables organizations to charge a premium price for their products and services. This assumes that the basis of their differentiation drives increased value for target customers, underscoring the importance of staying attuned to customer demands.
3. Focus Strategy
Focus strategies tailor an organizations' competitive efforts towards a few smaller, well-defined segments of the market. Focus strategies are best suited to smaller organizations who might lack the resources to execute a differentiation or cost leadership strategy at scale.
Broadly, focus strategies take one of two forms: cost focus leadership or differentiation focus.
A focused cost leadership strategy is particularly relevant for firms competing on local geographic markets, where cost leadership can be achieved through close access to raw materials or by condensing the value chain.
Organizations that adopt focused differentiation strategies aim to provide value to a small segment of the market through unique product or service offerings. This works well for organizations targeting products or services towards highly specialized markets with a very distinct set of needs that prohibit them from using more mainstream solutions.
How to Select The Right Strategy for Your Business
All three of Porter's competitive strategies could be applicable to your businesses. It might seem attractive to try and pursue all three strategies at once in order to maximize your market share.
But it's important for managers to only select one strategy, commit to it, and focus on execution. Organizations that select more than one of these competitive strategies often end up with no clear strategy at all, and fall behind competitors with more defined approaches. Brands that try to stand for everything often wind up standing for nothing, which is why it's important to commit to the strategy that makes the most sense for your business.
When determining the most optimal strategy, take a long, hard look at the core competencies of your business. Organizations should be self-critical about their products, services, and brand, and should carry out research to understand how their customers perceive them.
If possible, it's always a good idea to work with strategic consultants who have the experience and knowledge to lead this process. This ensures a systematic process guided by a realistic, objective view of the business, with accurate comparisons to competitors.
The choice of strategy should be driven by a rigorous analysis of the organization's competitors and wider market. Leaders should conduct market research, uncover trends that point to the future of the market, and undertake comprehensive competitor analysis to identify potential gaps in the market.
It's also worth considering applying other strategic frameworks to help select the right strategy for your business. Notable models include Porter's Five Forces, or SWOT Analysis, which looks at an organization's strengths, weaknesses, opportunities, and threats.
How to Apply & Monitor a Strategic Plan
Once your organization is aligned on competitive strategy, it's time to focus on execution. Successfully executing your chosen competitive strategy requires a tireless focus on the end goal and the flexibility to pivot elements of the strategy to account for changing market conditions.
Remember, your competitive strategy is a long-term activity, and it could take a long time before the strategy starts paying dividends. Organizations should remain committed and stay the course, with a degree of flexibility.
Competitors will likely respond to your new competitive strategy, and it's important to keep track of these responses and assess the potential impact on your business. Equally important are changes in underlying market conditions. Adjustments to regulations, technological innovations, and changing customer demands as will influence the success of your competitive strategy.
A best practice approach to this is by making use of a market and competitive intelligence platform, which enables organizations to track their competitors and markets in real time. By tracking market and competitor developments as they happen, organizations have the information they need to adjust their competitive strategy at their fingertips.
Start Using Porter's Competitive Strategies Now  
If you're struggling to identify which of the three competitive strategies your organization is currently pursuing, there's a good chance you lack a strong long-term plan.
Fortunately, it's easy to get started with Porter's competitive strategies. Let's talk.
Ready to sharpen your competitive strategy? Schedule a call today with our experts.

MEET THE EXPERTS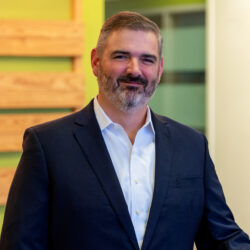 Peter Grimm leverages his background in national security and experience as a strategy consultant and PE-backed CEO to help clients navigate rapidly changing environments. He is skilled in corporate strategy, market analysis, competitive intelligence, disruption planning, disruption preparedness, and organizational leadership.
Following service in the US Navy and as a counterterrorism analyst at a US government agency, Peter spent 8 years in the Strategy Practice of Deloitte Consulting.  Peter then served as CEO of a PE-backed consulting and technology firm, leading the company through two successful exits.  He's helped middle market companies, Fortune 500 firms, and Federal agencies "see around the corner" and turn threats into opportunities.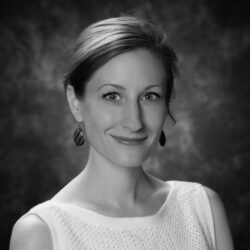 Jennifer Buchwald has been helping companies make better decisions through strategic insights and competitive intelligence for more than 15 years. With a formal education in philosophy and experience working in a broad set of industries, Jennifer brings a holistic understanding of business challenges and forward-looking observations to a diverse set of clients.
Jennifer began her career fielding market research studies for clients in the Consumer Packaged Goods space before joining one of the largest grocery chains in the United States performing location intelligence and site analysis for their real estate division. After a period providing competitive intelligence services for a Fortune 100 infrastructure technology company, she joined a boutique firm offering strategic advice for clients in a variety of industries.