Building a Comprehensive Competitive Strategy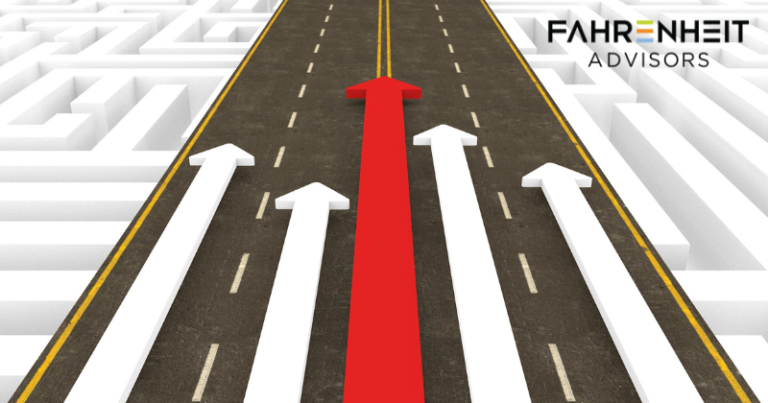 Every organization should take steps to build a comprehensive competitive strategy. Without one, an organization can easily find itself falling behind competitors, bleeding customers, and ultimately, limping towards failure. But with a robust competitive strategy, organizations can make smart investments in building core competencies that create a defensible market position.
While the process of building competitive strategies is different for every business, there is a common framework that can be applied. Much of the knowledge that exists today in the realm of different types of competitive strategies can be traced back to the work of Michael Porter, a Harvard academic regarded as the father of modern business strategy. Porter's seminal work on competitive strategy still shapes the thinking of today's leading strategists and continues to play an important role in the way organizations build competitive strategies.
Broadly, there are three key pillars to a comprehensive competitive strategy. They are:
Competitive Strategy Framework
Information & Research
Ongoing Monitoring & Communication
Building an effective competitive strategy requires an equal commitment to all three of these pillars. Let's explore each of the pillars in more detail:
Competitive Strategy Framework
A competitive strategy framework serves to provide the infrastructure and resources required to build a successful competitive strategy. It acts as a robust foundation that guides the direction of market research, competitor analysis, and all ongoing competitive intelligence and strategy efforts.
All too often, CI initiatives fail due to a lack of structure. As much as 70% of all competitive intelligence activities don't add any value to the organization. One of the main reasons? Many analysts don't prioritize their time effectively and spend too much time working on low-ROI tasks. Utilizing a proven framework helps organizations ensure their intelligence analysts are spending time on high-value tasks.
Every organization requires a different approach to building a customized competitive strategy framework. We generally use a five stage process when we're tasked with developing a competitive strategy framework for an organization. The stages are:
Identify vulnerabilities: objectively analyze the true differentiators of the business relative to competition.
Identify threats and opportunities: analyze mega, macro, and micro trends that are driving changes in the market.
Prioritize disruptors: use the Here, Near, Next framework to understand the most pressing competitive threats.
Organize response to disruptors: use the Monitor, Plan, Act framework to outline competitive actions relative to potential disruptors.
Communicate and collaborate: build an organizational culture that values competitive intelligence and collaboration around competitive strategy.
By embracing this framework, organizations can ensure that their competitive strategy unlocks significant value for the business. By identifying the full landscape of threats and opportunities, and understanding the timelines for potential disruptions, organizations can shape their strategy to ensure they remain a step ahead of the competition.
Prioritizing Information and Research
Information and research play a vital role in building a comprehensive competitive strategy. Without it, firms are effectively flying blind. Competitive strategies are dynamic and fluid: they must be able to change in response to changing market conditions or competitor actions.
A large part of the challenge is identifying which information and research is the most important, and embracing technologies and procedures to help teams manage it. The most optimal way to do this is to implement a market and competitive intelligence (M/CI) platform. This enables organizations to build custom dashboards that pull in real-time intelligence from a huge variety of sources.
A M/CI platform helps organizations to understand what is happening in the market right now, but in shaping competitive strategies, it's also important that organizations understand how disruption might unfold in the future. For that, organizations should make use of prediction market research.
By prioritizing information and research, organizations can build competitive strategies that are attuned to market trends and customer demands. Monitoring real-time developments with a M/CI platform enables organizations to pivot their strategies in response to changing conditions. Using prediction market research technology enables leaders to design strategies that capitalize on emerging market trends just as they reach critical mass.
Ongoing Monitoring and Communication 
As discussed, a competitive strategy is a dynamic, fluid strategy that should be regularly adjusted to account for changing conditions. When it comes to staying in tune with the market, monitoring developments on an ongoing basis and continually communicating intelligence plays a pivotal role.
When it comes to monitoring and communication, there are five major aspects that organizations should embrace:
Monitoring information sources
With thousands of data sources, keeping up to date with information in real-time requires automated technology that automatically monitors all relevant data feeds.
Organizing CI data
With a huge volume of data, it's near impossible for analysts to manually organize and analyze data. Instead, embrace a competitive intelligence platform that uses AI and Natural Language Processing to organize CI data. This frees up more time to analyze the data.
Data analysis and insight generation
Alone, data has no inherent value. It's the insights derived from data that drive value for organizations, and discovering these insights is where analysts should spend the majority of their time. By embracing technology to streamline monitoring and organizing data, organizations can give their analysts up to 45% more time to spend on analysis.
Sharing data with decision makers
Once insights have been generated, it's imperative that they're shared with decision makers. Embrace a culture of competitive intelligence, where everyone in the organization values intelligence as a crucial part of competitive strategy. Create real-time dashboards to share with key decision makers so they have all the knowledge they need at their fingertips.
Updating strategy in line with new intelligence
Get comfortable with allowing your competitive strategy to be guided by competitive intelligence. If an aspect of the strategy no longer makes sense, don't be afraid to adjust the strategy to current market conditions.
By embracing ongoing monitoring and communication, organizations can ensure that their competitive strategy remains relevant and effective. Leaders can make higher quality decisions that ensure their organization stays ahead of competitors, meets customer demands, and builds a defensible position in the marketplace.
Gain Your Competitive Advantage with Us
We're experts in all things competitive strategy. Our team of experienced consultants can guide you through the process of moulding your organization's competitive strategy. Schedule a call today.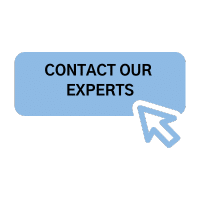 MEET THE EXPERTS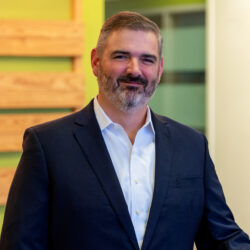 Peter Grimm leverages his background in national security and experience as a strategy consultant and PE-backed CEO to help clients navigate rapidly changing environments. He is skilled in corporate strategy, market analysis, competitive intelligence, disruption planning, disruption preparedness, and organizational leadership.
Following service in the US Navy and as a counterterrorism analyst at a US government agency, Peter spent 8 years in the Strategy Practice of Deloitte Consulting.  Peter then served as CEO of a PE-backed consulting and technology firm, leading the company through two successful exits.  He's helped middle market companies, Fortune 500 firms, and Federal agencies "see around the corner" and turn threats into opportunities.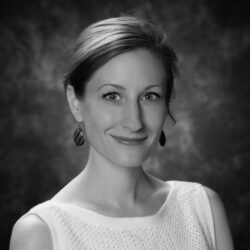 Jennifer Buchwald has been helping companies make better decisions through strategic insights and competitive intelligence for more than 15 years. With a formal education in philosophy and experience working in a broad set of industries, Jennifer brings a holistic understanding of business challenges and forward-looking observations to a diverse set of clients.
Jennifer began her career fielding market research studies for clients in the Consumer Packaged Goods space before joining one of the largest grocery chains in the United States performing location intelligence and site analysis for their real estate division. After a period providing competitive intelligence services for a Fortune 100 infrastructure technology company, she joined a boutique firm offering strategic advice for clients in a variety of industries.