What is Competitor Analysis?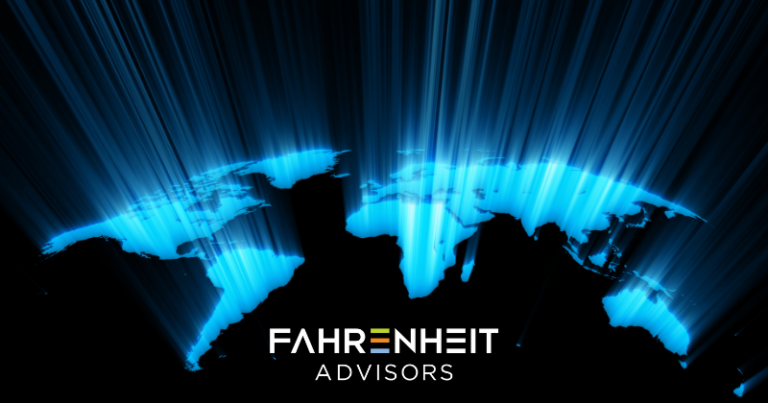 Competitor analysis is an in-depth overview of the strategic capabilities, strengths, and weaknesses of a single competitor of your organization. This is different from competitive analysis, which involves the analysis of multiple competitors.
Many of the world's top-performing companies share one thing in common: they closely track the activities of their rivals by conducting competitor analysis exercises regularly. If you want to do the same for your company, however, you first need at least a foundational level understanding of competitor analysis basics, including:
What is a competitor analysis?
What's included in a competitor analysis?
How to complete a competitor analysis on your own?
What is competitor analysis?
Competitor analysis is an in-depth overview of the strategic capabilities, strengths, and weaknesses of a single competitor of your organization.
It's a common market research and competitive intelligence activity done with the goal of predicting the future actions of a competitor. This empowers you to plan and execute strategies that help your business build and maintain a defensible competitive advantage and long-term success.
Individual competitor analyses usually form one part of what's called a competitive analysis, which evaluates all of an organization's primary competitors to provide a holistic view of the market.
Completing a competitor analysis can be complicated, however, so you may struggle to know where to start:
What information do you need to seek out?
Which data points should you be looking at?
How can you organize your analysis into a coherent structure, so you can easily explain to others?
Using a proven competitor analysis template (like the one below) can provide answers to all these questions and more, offering a consistent way to compare different competitors against your own business. The best competitor analysis templates act as a living document, and are regularly updated to ensure the information they contain is as accurate as possible.
Why is competitor analysis so important?
All organizations, particularly those in competitive, highly regulated industries like pharmaceuticals and insurance, should conduct competitor analysis on a regular basis. Doing so enables you to provide decision makers with a more complete picture of the market, helping them to build better strategies and allocate resources more effectively.
There are a wide variety of ways that your organization can leverage the output of competitor analysis:
Innovating better products or services
Adapting sales and marketing strategies to better reach prospective customers
Adjusting pricing levels to be more aligned with market levels
Identifying developing consumer and industry trends
Anticipating competitor actions, such as a new product launch or an expansion into a new market
Without competitor analysis, your entire organization is operating in the dark. Most of all, key decision-makers have no visibility of your competitors' go-to-market strategies, aren't aware of weaknesses they can exploit, and can be caught completely off guard when a competitor launches a new product or service.
What does competitor analysis include?
The exact components of competitor analysis templates will vary depending on each individual organization and the competitor that they're seeking to understand. But it's fair to say that there are several components that are core to any successful competitor analysis. These include:
Competitor profiles
Sourcing the right data
SWOT analysis
Product capabilities analysis
Summarizing key insights
By focusing on each of these areas in the template outlined below, you'll build a robust competitor analysis that enables decision-makers to evaluate each competitor through a strategic lens.
Let's explore each element of the template in a little more detail.
Building the competitor profile
Start by creating a profile for each unique competitor that summarizes all the key information you need to know.
It's likely you can input the majority of this information using your existing knowledge, or can easily source it from a quick online search. Here are some of the key elements that you should include in a competitor profile:
Name
Business summary
Number of employees
Markets operated in
Financial information: revenue, investments, market share, etc
Competitive products
This information is a foundational component of a competitor analysis, and enables the audience for the analysis to quickly get a basic understanding of the competitor, the nature of their business, and how they compete with your own organization.
Sourcing competitor analysis data
Conducting a competitor analysis without access to high-quality data means your analysis will be based on guesswork and estimates, leading to inaccuracies that could cause serious errors.
With so much data available today, it can be difficult to know where to start. The sheer volume of data means it's vital that you have the infrastructure in place to source, tag, and organize your data. Consider using a market and competitive intelligence software platform that enables you to automate much of this process, so that you can focus on extrapolating this data into valuable competitor analysis.
There's a huge variety of data feeds that you can tap into, and the ones which make sense for your competitor analysis will be driven by the nature of your competitor. For example, if you're analyzing a pharmaceutical company, it's important that you have access to data from sources like the FDA, or ClinicalTrials.gov. If your competitor is a startup, then it's likely you'll be able to get high-quality data from Crunchbase.
Competitor SWOT analysis
The SWOT analysis is a well-established competitor analysis framework and has been in popular use for decades. A SWOT analysis enables you to evaluate a competitor's strengths and weaknesses, and assess the opportunities and threats that their business faces on an ongoing basis.
You don't need any fancy technology to perform your own SWOT analysis, all you need is a pen and paper, whiteboard, or PowerPoint. Draw a matrix, and work with your team to note down the key points for each area of the framework. Rank each point from most important to least important.
A SWOT analysis is a powerful way to create a visual representation of the state of any competitor's business. It focuses on high-level insights and can easily be presented to a variety of audiences, enabling all stakeholders to quickly understand the output of your competitor analysis.
Product capabilities analysis
As part of competitor analysis, you should also perform an analysis of the capabilities of each of your competitors' key products or services. List each of the core features of their products and services, and consider the value that these add to their customers.
Assign a value to each feature that indicates the level of value it provides:
You should also conduct a product capabilities analysis on your own product portfolio. Armed with this information, it's easy to directly compare your competitor's products against your own. This will enable you to identify areas of overlap, as well as points of differentiation that you can exploit as you promote your own products.
Summary of your key insights
Conducting in-depth research and analysis is important in helping you to build a comprehensive understanding of the core competencies and capabilities of any competitor. And at the same time, it's important you understand how to consolidate this analysis into a few key insights that you can share with your leadership team.
You could build the best competitor analysis the world has ever seen, but if nobody ever reads it, all that effort will have been for nothing. Executives are busy, and most won't have time to consume a detailed report: they just want an analysis that they can quickly read and understand.
Focus on sharing the outputs of your competitor analysis in an easy-to-understand, visual format. Use displays like the SWOT matrix and product capabilities table to layout your analysis visually. Include a brief summary of your analysis that highlights the most important takeaways, ensuring that your audience always walks away with a high level of clarity.
Stay ahead of your competition with the business advisory expert at Fahrenheit Advisors. Schedule a call today.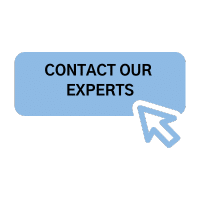 MEET THE EXPERTS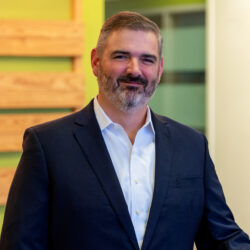 Peter Grimm leverages his background in national security and experience as a strategy consultant and PE-backed CEO to help clients navigate rapidly changing environments. He is skilled in corporate strategy, market analysis, competitive intelligence, disruption planning, disruption preparedness, and organizational leadership.
Following service in the US Navy and as a counterterrorism analyst at a US government agency, Peter spent 8 years in the Strategy Practice of Deloitte Consulting.  Peter then served as CEO of a PE-backed consulting and technology firm, leading the company through two successful exits.  He's helped middle market companies, Fortune 500 firms, and Federal agencies "see around the corner" and turn threats into opportunities.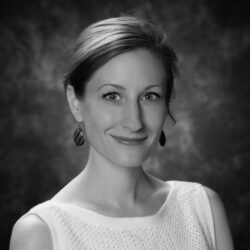 Jennifer Buchwald has been helping companies make better decisions through strategic insights and competitive intelligence for more than 15 years. With a formal education in philosophy and experience working in a broad set of industries, Jennifer brings a holistic understanding of business challenges and forward-looking observations to a diverse set of clients.
Jennifer began her career fielding market research studies for clients in the Consumer Packaged Goods space before joining one of the largest grocery chains in the United States performing location intelligence and site analysis for their real estate division. After a period providing competitive intelligence services for a Fortune 100 infrastructure technology company, she joined a boutique firm offering strategic advice for clients in a variety of industries.
.