Using Crunchbase for Competitor Analysis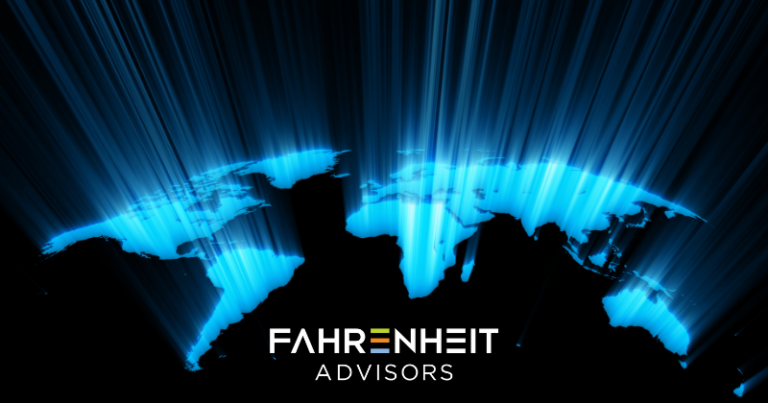 Gaining a competitive advantage is not possible without first analyzing your competitors. As you glean big data, it can become a resource by which a company refines their business strategy.. All of the smartest moves, sharpest pivots and most market-responsive acts are steeped in competitor analysis. The benefits are obvious; the process is not always easy.
The internet has, in many ways, leveled the playing field. The data is there. Today, business teams are limited more by capacity than anything else. What do you understand better than your competitor and do you see the competitive landscape more clearly? (We would include conducting competitive research into both direct competitors and indirect competitors). The reality is, even the most highly skilled teams are handicapped if using manual processes for competitive intelligence assessments.
Because of the vast quantity of information housed in databases online, you could be missing as much as you are finding. And what does slip through the cracks could end up costing your company money. Without the right tools, even the brightest teams end up losing out on business opportunities. This loss is avoidable.
"Crunchbase is a great source for a specific view on industry and goes way beyond competitor analysis. It's also a great way to see who are the leading players in a particular market segment and what they are doing to maintain that lead. You could quickly build an analysis around who is investing with them, who is connected with them or what is their next big move."
– Seemant (Sam) Sehgal, Founder & CEO, BREACHLOCK Inc
It's avoidable by using one of the many automated tools that exist to support these deep data draws. One of them is Crunchbase.
Crunchbase is the leading provider of private-company prospecting and research solutions. Users can leverage Crunchbase's robust dataset of company insights to identify upcoming market trends before their competitors.
In terms of free competitive intelligence tools, Crunchbase is one of the most robust solutions that you can sign up for today to gain a clear picture of your market positioning compared to your competitors. Crunchbase's data is also unique thanks to how it's sourced, and through data partnerships that bring in information on tech stack, IT budget, and buying intent.
This article will explore:
How to use Crunchbase
What kind of competitive intelligence information you get from Crunchbase
How Crunchbase works for competitor analysis
Crunchbase features, including automations
How much Crunchbase costs
How to Use Crunchbase Pro
Crunchbase aggregates a vast array of company data on things like funding, M&A, leadership team, investors, employee size, location and more. Crunchbase relies on a community of contributors, its venture partner network, and in-house data teams deploying machine learning technologies to provide information on industry trends, investments, and news about companies from around the world—from startups to the Fortune 1000 for millions of users.
In short, the tool is very robust and an excellent resource for starting your competitive intelligence research on individual companies.
Crunchbase self-describes itself as a prospecting company. It is a leading software that businesses use for competitive analysis. The system provides a data flow on competitors, which can be filtered into the following categories:
Industries
Location
Total funding amount
Last funding date
Number of employees
When performing company competitor analysis, this is a great resource because these are all of the common aspects you want to understand. This platform enables businesses to conduct market research, find leads or investments and learn about competitors. There are also insight and analytical tools that publish breaking news and quarterly reports.
"We have used Crunchbase to track start-up/disruptor funding sources as a way to get at their maturity levels."
– Guy Eggers, Director of Market and Competitive Intelligence, Thrivent
Crunchbase can be used manually by filtering for the above criteria and creating reports. There is a simple dashboard that prioritizes information. Crunchbase Pro has customizable options for ease of view and interpretation.
Users can set up Crunchbase to pull discrete data fields and generate regular reports. In other words, you can keep an eye on the same competitors, understand who the top competitor is at a given time, get alerts for new players in the field, see financial or hiring changes and all of the other relevant data you need. With Crunchbase Pro, you get unlimited searches, comparison tools, data charts, stats and more.
Crunchbase Enterprise is also available for businesses who want further integration with CRMs, their own databases and more laser-focused prospect targeting.

Crunchbase Data
Crunchbase contributes to hygienic data, with industry leading best practices that can empower teams to track trends, gain competitor insight, and perform quality market research. One differentiator is that their data on private companies (notoriously hard to find) is reliable and can inform competitive businesses strategies. Their data is accessible through advanced search, which can serve numerous purposes, from finding new partnerships or investors to observing competitor strategies and activities.
"I've used Crunchbase in the past to generate brief company profiles for businesses that compete with my clients' markets, and more specifically, to find information about startups and technology companies.
Although you can use traditional large databases such as D&B Hoovers, Mergent, or ReferenceUSA to some extent, these databases generally do not provide coverage of very new competitors or emerging tech companies quickly enough. Nor do they include funding rounds and sources as does
Crunchbase, which adds another, often valuable dimension. Since many new companies defy SICs/NAICS classification codes applied by traditional databases, locating recent, innovative competitors is more challenging. Crunchbase fits the bill. Uncovering hard-to-find-competition in Crunchbase typically requires key word searches, often with several iterations of synonyms.
Brainstorming and thinking outside the box to identify key words helps to gain the most coverage possible. Clients require this type of competitive research to develop awareness of risks and threats as they prepare to enter new markets."
– Amelia Kassel, Research Consultant (retired), AIIP Member Emeritus
One thing to keep in mind is that Crunchbase is primarily focused on US data, so if you are based in, or looking for data in Europe you may need to consider other alternatives.
"For the USA it may be useful. For Europe I'd say be careful and check the data as it's not reliable for competitor analysis but may be useful as a guide on funding rounds and may be useful for prospecting.
I'm based in the UK and almost all the work we do is on UK / European companies. By law, UK private companies are required to file accounts and unless the company is very small there will be a full P&L, and balance sheet made public. Generally – for the UK – this information is public and not charged. For Europe the charge is nominal – under US$10 for most countries."
-Arthur Weiss, AWARE Marketing
Crunchbase for Competitor Analysis
Market research is a core offering with Crunchbase. Their platform is set up to serve multiple outcomes. If your goal is to learn more about your competitors and competitive landscape, your business can use one of the many processes available and gain the ability to:
Identify market trends
Understand competitor strengths
Make strategic pricing decisions
Better address customer needs in your target market
Get ideas for developing new products and inform your marketing strategy
Rapidly changing industries require ongoing monitoring. To stay relevant and competitive, it's essential that all competitor moves are known. For companies that want to function proactively, rather than reactively, using a tool like this results in future-proof plans.
"I find Crunchbase really useful for quickly getting an idea how big a company is in terms of people and revenue. This is invaluable when building competitor lists or creating market maps. I also use Crunchbase to get a handle on which companies have recently raised investment capital which means they should probably go on our competitor watchlist."
– Edwin Bailey, Director of Marketing & Strategy, Content Catalyst Ltd
Crunchbase is best used when you need a quick overview of a competitor (employee size, funding, etc.) and financial status information (stock trends, investments, acquisitions).
Crunchbase Automations and Other Features
One of the biggest hurdles in data management is the frequency with which it needs to be collected. For local and international competitive analysis, this task is amplified. Up-to-the-minute financial or employment data, for example, is time-zone specific. Miss out on press releases, breaking news or big trades and your team could miss an important strategy moment.
Crunchbase has automation tools. You can set up automated cycles of data collection and delivery on your customized dashboard. Key reports can be tagged to generate alerts and notices when new data appears. This is an important way to not miss a thing.
"We use Crunchbase for multiple purposes which advance our business interests. The sales and marketing teams leverage the tools for account based marketing and CRM data enrichment. On the research side we rely on the Crunchbase industry and market data to support, supplement and enhance our primary research findings from surveys in a given market or industry sector."
–Jim Whaley, CEO, OvationMR
For teams who want to host, store or share, a feature exists to download Crunchbase data, which can then be stored externally or filtered through other competitive and business intelligence software tools.
Crunchbase: Cost
Crunchbase cost is based on which of the three packages you choose:
Basic: the basic Crunchbase package is free. Its only use is lightweight research and it is designed for individual use.
Pro: the pro Crunchbase package is the most popular and is $29 a month per user. This is the right choice for small teams and gives access to in-depth analyses and search tools.
Enterprise: the enterprise Crunchbase package is on a per-quote basis but starts at $99 a month and is for larger teams who need more integrations.
Alternatives to Crunchbase
At the end of the day, platforms like these exist to address the information overload that occurs in every business worldwide. The sheer number of databases, and the quantity of data they host, is insurmountable using manual processes. And yet, there is vital insight that could make or break a business. A competitive intelligence tool is the solution to taking mass quantities of data and transforming it into quality information that can formulate meaningful insights.
The pros at Fahrenheit Advisors can help you select the right competitive intelligence tools for your business. Schedule a call with us today.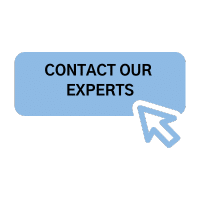 MEET THE EXPERTS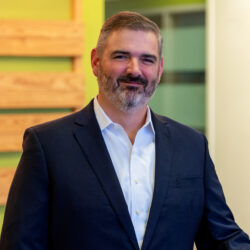 Peter Grimm leverages his background in national security and experience as a strategy consultant and PE-backed CEO to help clients navigate rapidly changing environments. He is skilled in corporate strategy, market analysis, competitive intelligence, disruption planning, disruption preparedness, and organizational leadership.
Following service in the US Navy and as a counterterrorism analyst at a US government agency, Peter spent 8 years in the Strategy Practice of Deloitte Consulting.  Peter then served as CEO of a PE-backed consulting and technology firm, leading the company through two successful exits.  He's helped middle market companies, Fortune 500 firms, and Federal agencies "see around the corner" and turn threats into opportunities.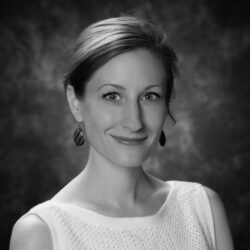 Jennifer Buchwald has been helping companies make better decisions through strategic insights and competitive intelligence for more than 15 years. With a formal education in philosophy and experience working in a broad set of industries, Jennifer brings a holistic understanding of business challenges and forward-looking observations to a diverse set of clients.
Jennifer began her career fielding market research studies for clients in the Consumer Packaged Goods space before joining one of the largest grocery chains in the United States performing location intelligence and site analysis for their real estate division. After a period providing competitive intelligence services for a Fortune 100 infrastructure technology company, she joined a boutique firm offering strategic advice for clients in a variety of industries.