5 Steps to Turn Business Disruption Success Into Competitive Advantage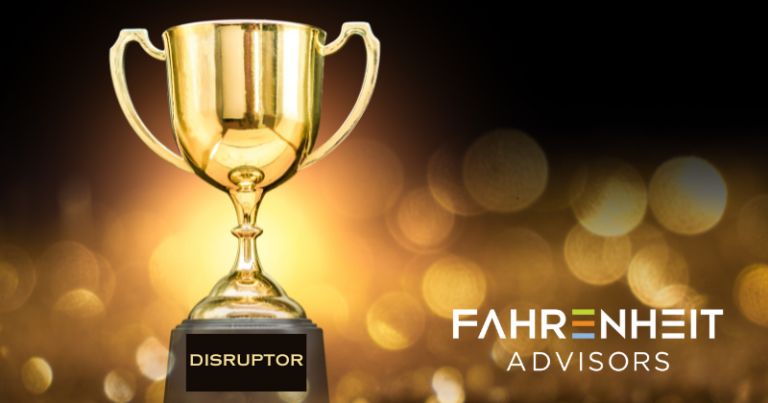 How to Become A Unicorn Instead of Going the Way of the Dodo
When 9 in 10 startups fail, how do you become a unicorn instead of going the way of the dodo? In other words, how do you succeed as a disruptor like Uber and not end up a business school case study like Blockbuster?
The real trick to succeeding as a disruptor is having a crystal-clear understanding of your competitive advantage. You have to peel away the marketing speak to reveal the true reason customers will choose you over others. This is much harder than it sounds. But once you truly understand your competitive advantages, you'll be able to leverage them not only against competitors already in the market but those in the mosh pit of would-be disruptors who are pushing and shoving to make a name for themselves right beside you.
Make no mistake: achieving unicorn status takes intensive, deliberate planning and preparation. In this article, we'll reveal the 5 steps to get you there. We'll also look at three unicorns in the Disruptor Hall of Fame and how they earned their places.
5 STEPS TO SUCCEED AS A DISRUPTOR
If "know your competitive advantage" seems simple, it is. And yet it isn't. There are 5 critical complex steps to play offense as a disruptor. It all starts with understanding your competitive advantage — and, frankly, if you don't do that, the rest doesn't matter.
1. Pinpoint Your Strengths
Your core competitive advantage is your power. It's not only what you uniquely offer, it's what you must protect at all costs. Do your due diligence to identify your competitive advantage with a thorough critical analysis of differentiation and by applying multiple strategic lenses. Then take a deep dive into understanding the many patterns and catalysts of disruption — there are three patterns at the end of this article — so you can choose your path with confidence.
2. Identify Threats & Opportunities
What and who threaten your competitive advantage? One you establish that, take a good look at your competitors' vulnerabilities and risks. Those are your top opportunities. Again, due diligence is the key to your success. If you want to change the game, you must deeply understand the market through trend analysis and exploration of Webb's 11 sources of disruption: wealth distribution, education, infrastructure, government, geopolitics, economy, public health, demographics, environment, technology, and media and telecommunications.
3. Prioritize
Looking at your threats and opportunities, determine what actions and reactions are most critical by proximity and probability. This means prioritizing what needs to happen now as well as later. At Fahrenheit we approach this with a "Here, Near, Next" hierarchy. What's "here" needs to be managed now. What's "near" should trigger planning to manage it in the next 2 to 5 years. And what's "next" is worth watching as it develops over the next 5 to 10 years.
4. Monitor, Plan, Act
This is where the rubber hits the road. Systematic monitoring of key indicators will help you clearly identify when and how to take action to leverage opportunities and position against threats. Strategic planning and review will give you the intelligence and insight you need to take decisive action. Finally, with thorough and intentional monitoring and planning — plus successful completion of steps #1, #2, and #3 — executing action will be a deliberate process that ultimately stacks the deck in your favor.
5. Communicate
Your ability to pivot is your key to success, and it's grounded in preparation through communication. Establish a drum beat of flexibility in every corner of your business so that rapid response to strategic options is expected as "business as usual." Regularly and openly talk about all the ways in which your business may have to shift to respond to opportunities and threats in order to stay a step ahead, so no one will be surprised — or stuck — when the moment to take action arrives.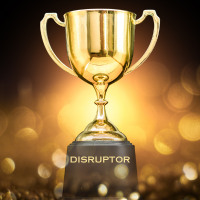 DISRUPTOR HALL OF FAME
Disruption comes in many shapes and sizes. These three hall of famers not only became big-brand success stories as unicorns, they also represent the three most recognizable patterns of disruption your business may target.
Dollar Shave Club – Disruptive Innovation: When big brands constantly innovate to maximize profitability, they often leave a vacuum at the lower end — a vacuum into which a disruptor can easily step. That's exactly what happened when Dollar Shave Club came on the shaving scene with its simple, affordable razors. It's a classic example of Christensen's Theory of Disruptive Innovation. Today, Aldi and Lidl are attempting to disrupt the grocery space in the same way.
Uber – New Markets: By unlocking underutilized capital-intensive assets and reallocating how those assets are used, new markets emerge — and explode. Uber and the creation of ride sharing is a prime example. By leveraging consumers' own cars, Uber turned the taxi industry on its ear. Its simple asset reallocation business model, based on usefulness and ease of use, has also been successful for disruptors like Airbnb.
Casper – Shortening the Value Chain: Business complexities are open opportunities for a disruptor who can simplify the process while providing the same outcome. Like buying a mattress. Who would have thought you could buy a mattress online and have it delivered to your front door? Casper imagined it and then made it a reality. Now others like Purple have climbed aboard to make the disruption an entirely new category.
If you're ready to become a unicorn instead of going the way of the dodo, we're ready to take you straight forward.
Fahrenheit is here to help! To find out how our strategic experts can help you succeed as a disruptor, contact us today. Our team of seasoned, C-level executives and consultants is here to help you find the straightest path forward.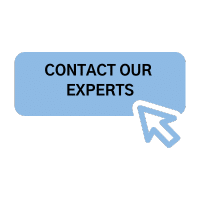 About the Author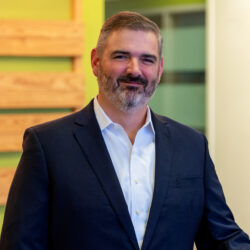 Peter Grimm leverages his background in national security and experience as a strategy consultant and PE-backed CEO to help clients navigate rapidly changing environments. He is skilled in corporate strategy, market analysis, competitive intelligence, disruption planning, disruption preparedness, and organizational leadership. Following service in the US Navy and as a counterterrorism analyst at a US government agency, Peter spent 8 years in the Strategy Practice of Deloitte Consulting.  Peter then served as CEO of a PE-backed consulting and technology firm, leading the company through two successful exits.  He's helped middle market companies, Fortune 500 firms, and Federal agencies "see around the corner" and turn threats into opportunities.