Sales Transformation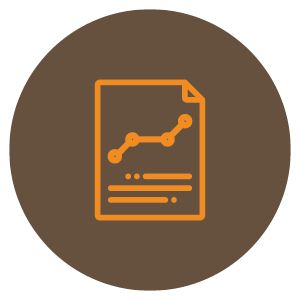 What's the key to growing your business, crushing competition, and exceeding goals? Increasing sales, of course. If you think closing more deals is easier said than done, you're not alone.
Exceeding your sales goals demands ALL of the below:
Designing a clear, dynamic growth strategy
Attracting and retaining top sales and marketing talent
Training and developing your sales and marketing team
Optimizing your CRM system
Fahrenheit Advisors' Sales Transformation team can help you optimize sales performance by assessing your current sales plan and infrastructure and identifying tangible strategies to improve revenue and profitability. We leverage decades of experience to provide the strategy, team, and tools you need to unleash a high-performing sales and marketing organization that increases revenue and accelerates your business's growth.
Is your company maximizing revenue?
Your business is unique. So are your business's growth challenges. Fahrenheit can partner with you to better understand your sales goals, obstacles, and existing workflows. Our experienced professionals leverage proprietary tools and industry best practices to develop custom sales strategies and playbooks that boost your team's results.
Growth strategy
Sales channel development
Compensation strategy
Pricing and margin analysis
Are you seeking talented pros who can deliver sales and marketing results?
Fahrenheit connects you with elite sales and marketing professionals across industries and can leverage vast professional networks to help you identify and recruit top talent.
Market intelligence and trends
Candidate identification
Recruitment strategy and management
Is your sales team performing at the highest level?
Like any well-honed craft, sales skills can be learned – and improved. With decades of experience selling, leading sales organizations, and closing deals, Fahrenheit's Sales Transformation experts deliver customized training and coaching designed to sharpen skills, build confidence, motivate teams, and boost sales.
Sales team assessment
Sales training and methodology
Fractional sales leadership and on-going sales coaching
Lead generation
Cross-sale training
Is your CRM investment helping you close more deals?
Customer Relationship Management tools such as SalesForce, Microsoft Dynamics, Hubspot and others provide incredibly powerful insight and outreach opportunities to sales and marketing organizations if the right workflows are in place and adhered to consistently. Fahrenheit's Sales Transformation pros help you better utilize your CRM, integrate it with existing business systems, and optimize the supporting processes to maximize your return on investment.
Platform selection
Workflow redesign
Training
PRACTICE AREA LEAD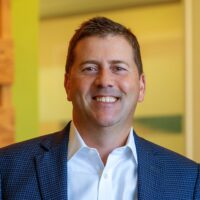 Managing Director, Sales Transformation Practice Leader