Leverage Sales Automation to Accelerate Growth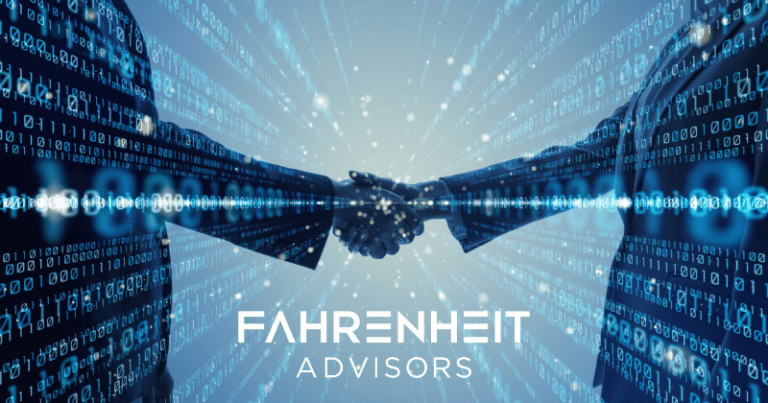 It's really no longer a question. Today's businesses must leverage sales automation to accelerate growth. In our dynamic, highly competitive markets you need to do everything you can to crush it in sales if you want to thrive.
It's well past time to give up the "I-can't-afford-the-time-or-budget-to-deal-with-automation" argument. The truth is you can't afford not to implement automation any longer. It's imperative to prioritize business process automation if your organization wants to stay on pace with the market — and certainly if you want to get ahead. (Read more in our blog "Big Benefits of Business Process Automation.")
Considering about 30 percent of all sales-related tasks can be automated, imagine how much time, energy, and effort you could save through sales automation. Now imagine how your sales team could leverage that savings toward selling instead of spending it on mundane, repetitive tasks.
Fortunately, when it comes to automation, getting started is not an all-or-nothing scenario. To get the most bang for your buck in sales automation, start with a key focus area — I recommend customer relationship management — and build from there.
After taking a closer look at sales automation benefits, I'll provide a sales automation roadmap to give you a place to start — and a path to follow.
SALES AUTOMATION BENEFITS
By automating manual sales tasks, you free up your sales team to focus on more important, more strategic, and more goals-driven endeavors like building relationships and nurturing leads. The benefits are many — and have the potential to yield significant results.
Sales automation can:
Prioritize top targets by strategically leveraging data to identify your best prospects and clients
Nurture customer relationships with automated emails, follow-ups, and check-ins
Enrich intelligence about prospects and clients to better understand their needs and increase your relevance to them
Increase customer-facing time when your team can focus more time on selling
Improve customer satisfaction through enhanced relationships and response time
Speed up the sales process with quicker connections and proposal submissions
Reduce the risk of manual errors and delays
Simplify reporting on key performance indicators to monitor and manage progress
Improve data consistency and accuracy on key performance indicators
There has never been more technology available to help you automate your sales processes and drive the growth you need. The sheer quantity of tools out there can be overwhelming, and it can be difficult to decide how and when to put automation in place, and how to best utilize it once you have it in-house. That's when an expert with experience guiding leaders through automation implementation (like a Fahrenheit expert!) will make your path to automation even smoother.
To guide your sales automation journey, I recommend following a sales automation roadmap — with 5 sales automation goals.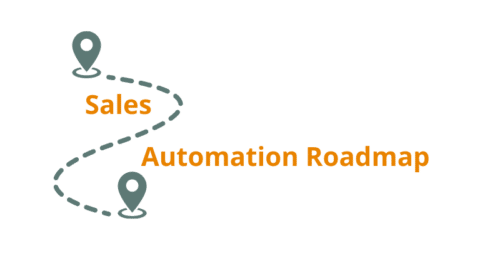 SALES AUTOMATION ROADMAP
Automation is all about working smarter, not harder, to achieve your goals. In this case, your goal is improving sales to drive growth.
Start by clearly defining what you want to achieve, then sharing your vision and seeking feedback from your team on what else could be done. Collaboratively look at your current sales processes to identify opportunities for efficiencies — mapping those processes can be helpful. Collect your requirements and interview stakeholders, then use that information to select an automation tool or system.
Hands-down, for sales automation your best-value point of entry will be customer relationship management (CRM). Your customers and your relationships are the core of your business! Once your CRM is established, move on to #2, and so on.
Follow this sales automation roadmap:
1. Customer Relationship Management
This software will help you manage customer and prospect relationships, automate follow-up, and track opportunities from start to finish. Try these tools: Salesforce, Microsoft Dynamics 365, and Hubspot.
2. Digital Marketing
This platform will help you attract the right audience, convert more visitors into customers, and run complete marketing campaigns at scale. It can also function as a repository for all sales and marketing materials — with access to everything all in one place. Try these tools: Hubspot, Adobe Markteto Engage, and Salesforce Marketing Cloud.
3. Quoting
This software streamlines and automates the proposal and request for proposal processes for sales operations, saving valuable response time and preventing costly manual errors. Try these tools: PandaDoc, Proposify, and Quotewerks.
4. Project Management
This tool makes it easier to on-board new customers and manage your client's projects, which is critical for customer engagement and satisfaction, not to mention your ability to deliver on your promises. Try these tools: Trello, Basecamp, Asana, Smartsheet, Wrike, and Jira.
5. Document management
This system provides visibility, tracking, and overall management for document review and processing, including electronic signatures and approvals, saving time and expense by eliminating hard-copy paper handling, mailing, and faxing. Try these tools: Optix, M-Files, HubSpot, and Teamwork.
Once you select your automation focus area and the tool, put it to the test in one department or division before rolling it out to the organization. Make sure to put a plan in place for ongoing training. Finally, collect metrics on how the automation is impacting efficiency and productivity, and how well it's driving results. Regular assessment of performance will position you to refine the tool or processes to achieve continued success.
THE RISK OF THE STATUS QUO
If your organization doesn't embrace sales automation, you're going to be left behind. It's that simple. And likely sooner rather than later. Why? Because your competitors are already putting it to work.
Without sales automation, you risk:
Wasting time with manual tasks such as logging activity and generating sales reports
Slower response to potential customers
Negative customer experiences
Missed sales opportunities
Less meaningful conversations with prospects
Inaccurate information being captured or stored, leading to bad decision-making
Barriers to sharing information between the sales team, customers, and decision-makers
Loss of information — paper can be lost, destroyed, and mis-filed
Lack of protection for proprietary information like quotes and terms
Inability to easily, quickly, and cost-effectively scale to respond to business needs or changes in your marketplace
Loss of valuable team members who are overwhelmed and undervalued by consistently doing mundane, repetitive tasks without more opportunity to drive impact and results
And the biggest risk: The inability to remain competitive in an ever-changing market.
Are you willing to continue taking those risks?
Your organization must leverage sales automation to accelerate growth and thrive — let alone survive. That's the bottom line.
Fahrenheit is here to help! To find out how we can help you plan for, choose, and implement sales automation to drive growth, as well as initiate business process automation in other areas, contact us today. Our team of seasoned, C-level executives and consultants is here to help you find the straightest path forward.
About the Author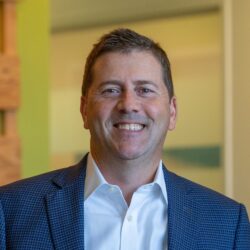 John Atkinson is a Managing Director at Fahrenheit Advisors and leads the Sales Transformation practice. He is a sought-after sales leader with nearly three decades of experience leading, growing, and managing sales teams, and driving profitable revenue for companies of all sizes. He is passionate and obsessive about helping clients solve their most vexing sales challenges and achieve their loftiest revenue goals.