How Fractional or Interim Talent Benefits Your Business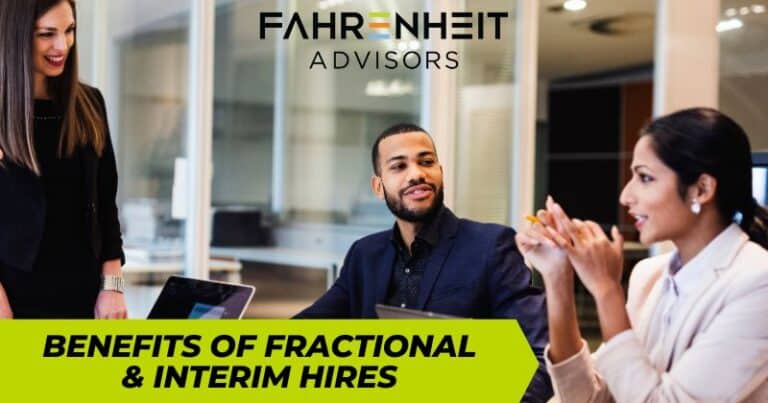 When the unexpected strikes your business – the departure of a key leader, a competitor's adoption of disruptive technology, unintentional non-compliance with regulations, or another shock to the system – hiring fractional or interim finance, HR, or sales talent to meet the challenge and right the ship is often the best course of action.
It's like calling one of the best bullpens in baseball, stacked with specialists who have dealt with the situation you're in countless times. They can get in the game quickly, extinguish the fire, and keep you ahead while you stay focused on the longer-term strategic needs of your organization.
Calling in one of these specialists takes a fraction of the time and money required by a full-time hire.
The benefits of hiring fractional or interim
Experienced business leaders and operators make up fractional and interim talent pools. They have successfully run or worked in finance, HR, sales, or other functions.
They are on-demand pros who have been in your shoes and know how to get things done. Beyond professionalism, skills, smarts, and savings, fractional or interim solutions bring other significant benefits. Here's a rundown.
Flexibility and new perspective
Fractional and interim hires provide a flexible alternative to traditional full-time executive roles. These hired guns can focus on specific projects, interim assignments, or part-time roles, depending on your organization's needs, without the long-term commitments and costs of permanent hires. They bring fresh perspectives to challenges, swiftly integrate into existing teams, and tackle the priorities you set.
Specialized expertise
Fractional and interim finance, HR, and sales talent possess niche skills and extensive experience in their industries and disciplines. Leverage it short-term to address specific challenges, such as entering new markets, implementing digital initiatives, navigating compliance issues, or managing special projects.
Situational awareness and independence
If the you-know-what hits the fan, fractional and interim talent can quickly clean things up, stabilize the situation, and resume growth because they've been there before. They won't need time to get up to speed. Their awareness of the situation and independence allows them to make unbiased decisions, propose solutions, and implement them to fix problems and set up operations for continued success. Want proof? Check out this case study showing how the deployment of fractional and interim HR resources turned a business around.
In the business game, the unexpected is usually the norm. Don't hesitate to look to a stacked bench of expert talent when it hurts your operations. Exceptional, on-demand fractional and interim talent can put your game back on track affordably and fast.
For more on the benefits of hiring fractional or interim talent, check out this quick conversation with my colleagues Laura Bowser, who runs Fahrenheit's Human Capital practice, and Mark Vita, who heads our Business Advisory and Finance & Accounting practices:
Contact us today, and keep your business moving straight forward. Fahrenheit Advisors can meet your fractional and interim talent needs with experienced professionals who can serve in these and other vital roles, including: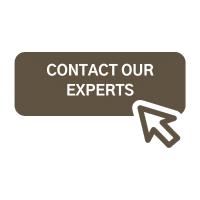 About the Author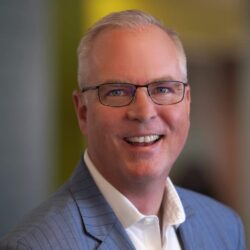 Rich Reinecke is co-managing partner and co-founder of Fahrenheit Advisors. A recruiting industry veteran with a unique blend of large corporate experience and a dynamic entrepreneurial spirit, Rich plays a key role in developing Fahrenheit's culture and brand. He also leads key community and client development efforts, the firm's internal talent acquisition efforts, and the firm's executive search practice. With more than 20 years of recruiting industry and entrepreneurial experience, Rich's expertise gives Fahrenheit the ability to leverage relationships to help our team and our clients accomplish their goals. He is a member of Fahrenheit's Leadership Team.