CASE STUDY: Software Company Engages Fahrenheit for Director of Sales & Marketing Search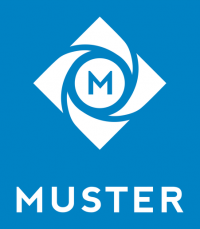 Muster, a computer software organization, was first founded in early 2014 and released their first version of software later that same year. They have created an advocacy platform that enables professional associations and nonprofits to engage their membership in the legislative process. By providing simple and intelligent solutions to communicate with lawmakers, client organizations are able to easily influence public policy and advance their cause. Put quite simply, they are a communication and advocacy tool.
As with all companies, sometimes "time" is not your friend, and in fact, can be considered the enemy. There never seems to be enough of it, and we can always use more. That's the problem that Alex Schettine, President of Muster, faced when the need arose to hire a Director of Sales and Marketing.
Muster was growing rapidly and the CEO knew he was in need of a more sophisticated and structured sales and marketing process. He knew the time had come to hire a Director of Sales and Marketing, but he also knew that he lacked the time and experience to launch a search on his own. "We knew it was time to go find our first, experienced sales and marketing person to pair with the foundation we had already laid; however, I didn't have the time or experience myself to resolve this issue and get it done properly," said Schettine.
So, rather than spinning his wheels and wasting more of the valuable resource of "time" that was already lacking, Alex called on our experienced talent acquisition team at Fahrenheit to launch and execute search to find the perfect candidate to fill this new role at Muster.
"Our company is very time starved; we currently have 8 employees, but we could easily use double that. Time is our enemy, and we found Fahrenheit to be a great solution that seamlessly fit in to get the results we wanted," said Schettine. "We were in very good hands. We understood everything that was going on throughout the duration of the search because the Fahrenheit team communicates everything very well and in an up-to-date manner," said Schettine.
Not only was our team at Fahrenheit able to save Alex valuable time and allow he and his team to focus on moving the company forward, we delivered a number well-qualified candidates that were exactly what he was searching for to fill this role. And the results worked out beautifully. "Our new Director of Sales and Marketing is exactly who we were searching for all along, and everything worked out just as it should," said Schettine.
To learn more about Muster, visit their website http://www.muster.com/home.