CASE STUDY: Medical Society of Virginia Engages Fahrenheit for EVP Position Search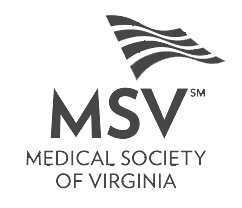 In 1820, the founder of modern day nursing, Florence Nightingale, was born. That same year also marked the birth of an important institution for Virginia's medical community, The Medical Society of Virginia. This professional association of more than 8,700 Virginia physicians, is the only association representing all medical doctors and doctors of osteopathy, regardless of specialty or type of practice setting in Virginia.
Over the past 195 years, the Medical Society of Virginia has dedicated itself to Virginia's physicians and their patients, providing administrative, membership, and legislative services to its members. The association has made several notable contributions over the years, including the creation of the State Board of Health, the State Board of Medical Examiners, the Board of Medicine, and the MSV Review Organization, which has evolved into the Virginia Health Quality Center.
Today, the Medical Society of Virginia leads the way in advocating for patient protections in the current managed care environment and for access to health care for all Virginians and for the highest standards of quality for healthcare.
Engaging C-Suite Expertise to Find C-Suite Talent
In 2014, the Medical Society of Virginia ("MSV"), was in a position to search for and hire a new EVP. Because of their prominent position in the medical community, this was an important search, and they wanted to be sure they found exactly the right candidate for the job. First, the board of MSV had to find the right executive search partner for this process.
Fahrenheit Advisors was one of several firms that MSV considered to help them in their search. However, while there were many firms that proposed, there were several strong points that separated Fahrenheit from the rest of the pack. Many of these other firms were large conglomerates that were looking on a national level. Fahrenheit was a strong supporter of finding someone local for the position. Fahrenheit felt there was a wealth of talent right here in Virginia, and that the perfect fit for the job could be find right here in our area. "We liked Fahrenheit's philosophy of 'let's see what local talent we have here, and if we needed to extend the search out we could'," said Arthur Vayer, MD, former Vice President of MSV and current Chair of Search Committee. "The large, national firms were talking about bringing in people from all over the nation. We thought we would have a better fit with a local person, and that there was enough local talent," said William Reha, MD, former President of MSV and currently MSV Immediate Former President.
Another area where Fahrenheit excelled over the other firms was in helping MSV clarify exactly what the committee was looking for in a candidate. "Our problem as a committee was that we didn't know what we wanted; however, we knew what we didn't want," said Vayer. "Fahrenheit presented key building exercises to help our search committee figure out what we wanted in a candidate. That was excellent," said Vayer.
Fahrenheit worked to make the process as easy as possible for MSV. "Fahrenheit was very respectful of everyone's time. When they were ready to present people, everyone was ready. It worked much better than I ever could have imagined," said Vayer. Fahrenheit "presented the candidates in an excellent manner. Their "weed out" process to get us to the candidates that we considered, worked very well. We had a process trying to figure out who, out of the excellent candidates, we were going to choose," said Vayer. Dr. Reha was also pleased with the team's process. "The way the candidates were presented was good. We had very pertinent bios, which really summarized the high points of what we needed to know," said Reha.
In addition to bringing MSV solid candidates, the team was also available at any time. "Sensitive issues would come up and the team and I had some weekend calls and 10 o'clock at night calls. They were available literally 24/7," said Reha. "When I dealt with the members of Fahrenheit, they literally almost became part of the MSV. It was like we were dealing internally, that's how well they integrated with the team at MSV and how seamless this was," said Reha.
"I would recommend Fahrenheit highly. They did a great job and the price was reasonable," said Reha.
Ultimately, MSV selected Melina Davis-Martin as their new EVP. "I knew Rich Reinecke and Keith Middleton when I was a founder of a startup company and socially through my network, but had never worked that closely with them," said Davis-Martin.
Melina and Rich happened to be at the same social event when the conversation began that Melina was in a job search. She explained her background, and Rich instantly recognized that she would be a perfect fit for this role at the Medical Society of Virginia. "He saw the fit with me even before I saw it. I didn't see it at all, but he saw it early on and was so encouraging to me to keep exploring the process because he felt I was the right fit," said Davis-Martin. "Fahrenheit has insight that is very sophisticated. I think they understand fit really well, between what an organization needs and what a candidate has to offer, or a partner has to offer," said Davis-Martin. And now, almost a year after her placement, Melina couldn't be happier, "I think this is the best fit of my career," said Davis-Martin.
In fact, this engagement worked out so well between Fahrenheit and MSV, the organizations are now considering a partnership that will help serve the MSV membership. "The principles and employees of Fahrenheit have excellent reputations individually. Each individual is so personable and so excellent at what they do, but collectively you know that the firm is strong, smart, and capable, and that you can trust in them," said Davis-Martin.
"Fahrenheit has insight that is very sophisticated. I think they understand fit really well, between what an organization needs and what a candidate has to offer, or a partner has to offer"
Melina Davis Martin
– Medical Society of Virginia