89 Ways a Fractional CFO Can Help Your Business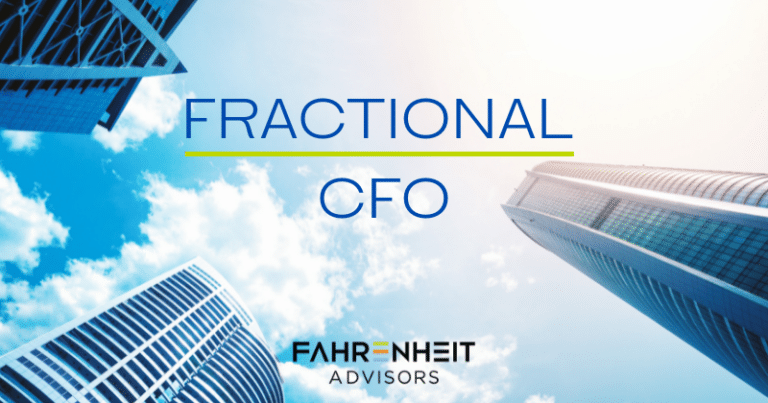 When you need financial expertise beyond your current team, a fractional CFO is the ace up your sleeve to help you conquer your goals. You get valuable insight and focus without making a full-time hire — and that's definitely a win for your business.
Whether you're looking for an expert to take on a special project or you need an experienced professional to fully immerse themselves in your day-to-day business, a fractional CFO delivers exactly what you need. Our seasoned Fahrenheit CFOs have addressed dozens of unique challenges of varying levels of complexity across a wide range of industries, always customizing our focus to our client's specific business needs.
To give you some ideas about all the things a fractional CFO can do for you, we've put together a list of 89 ways a fractional CFO can help your business.
To make it even easier to find what's most helpful for you, we've sorted our list into 7 specific areas of business impact:
Growth & Change
Processes & Systems
Analysis & Management
Strategy
Special Projects
Finance & Executive Team
Board & Investor Relations
89 WAYS A FRACTIONAL CFO CAN HELP YOUR BUSINESS
I. GROWTH & CHANGE
In business today, "growth and change" is the name of the game. Amp up your ability and your agility with a fractional CFO focused on minimizing obstacles and maximizing opportunities — to deliver results.
Raise capital to grow the business
Determine whether to expand to new markets
Enter new markets
Evaluate and prepare for a potential sale, merger, or acquisition
Tap into different revenue streams
Manage equity and debt fundraising, including preparing financial and due diligence materials
Prepare and coordinate an IPO
Analyze future products, services, markets, customer segments, territories, or locations
Plan for and manage adoption of new currencies
Prepare for a fundraising round
Budget for capital investment
Generate forecasting models
Create financial modeling and projections
Plan for geographical expansion
II. PROCESSES & SYSTEMS
When your processes and systems are firing on all cylinders, you get the advantages of efficiency and effectiveness — plus speed, productivity, visibility, and control. A fractional CFO can help you get there faster.
Evaluate existing processes and systems to identify areas for improvement
Design and establish new processes
Build and manage robust, actionable KPI reporting
Strengthen budget, policy, and regulatory compliance
Restructure company finances
Leverage business process automation for sales orders, purchase-to-pay processes, and financial statement close and reporting
Select and set up a new accounting system to increase insights, visibility, and ease of access to information
Manage audit preparation
Implement technical accounting rules
Improve accounts payable and receivable
Optimize bookkeeping, general ledger, and payroll functions
Improve budgeting and expense management
Initiate detailed budget-to-actual reporting
Provide oversight in closing the monthly books and managing financial reporting
Manage budgets and tactical operational recommendations
Restructure and reduce administrative costs
Make strategic operational decisions
III. ANALYSIS & MANAGEMENT
A fractional CFO leverages their expertise to do a deep dive where you need it most, addressing everything from costs to pricing to profitability in order to empower your business to maximize its performance — and its potential.
Improve profitability
Create smoother transitions during periods of high growth or downturn, including:

Significant organic growth
Acquisitions
Business contraction
Divestitures

Price products and services appropriately
Improve inventory control
Analyze and separate "good" customers from "bad" customers
Examine manufacturing costs and sales cycles to calculate an accurate ROI
Strengthen cash flow projections and management
Complete financial and market analyses
Identify areas of risk
Analyze cash management, fees, and costs
Create financial forecasts
Manage cash burn rate
IV. STRATEGY
When you and your team are overwhelmed in the trenches, a fractional CFO can rise above to bring critical strategic focus and clarity to both your short- and long-term futures, keeping the business on track and guiding informed decisions about what's around the corner.
Update and enhance the company's strategic plan
Create short-term, annual, and long-term views of the business
Provide strategic goal-oriented financial planning and advocacy
Maximize cash
Evaluate the use of bank and other kinds of debt
Manage cash forecasts, debt covenants, receivables, and payables
Develop an exit strategy for the business
Link financials to business strategy
Develop tax strategies
Provide financial forecasts to empower the strategic use of capital
Refinance debt
Execute covenant negotiations
Develop collateral strategy
Plan for future capital needs
Develop detailed business plans
Tackle specific financial challenges, including:

Low or declining gross margins
Cash flow issues
High expenses
Revenue leakage
Cost overruns
V. SPECIAL PROJECTS
When you already have all hands on deck it can be challenging to carve out time to successfully manage special projects. A fractional CFO can take the lead on new initiatives, emerging opportunities, regulatory and market curveballs, and more.
Lead special projects and new initiatives, especially those with complex or deadline-sensitive requirements
Manage budgeting and forecasting
Execute financial modeling
Negotiate bank financing
Prepare for capital raise
Manage M&A transactions
Lead a government compliance special project
Prepare for and manage regulatory changes
Coordinate external audits
Advocate for better banking relationships
Conduct contract negotiations and evaluations with customers, vendors, and banks
Secure and manage outside finance vendors, including banks, leasing companies, insurance, and CPAs
VI. FINANCE & EXECUTIVE TEAM
Every business benefits from having an experienced CFO at the table. When that's not in the cards — because of budgets, timing, or a departure — a fractional CFO can check all the boxes, and even help make a full-time hire to fill the seat.
Free the CEO to focus on being the CEO
Serve as a trusted advisor to the CEO and the executive team
Provide interim stability if the full-time CFO departs the company
Assist with finding a permanent full-time CFO, including:

Determine level of need
Develop an accurate job description
Hire the position
Get the newly hired CFO up to speed

Offer mentoring and staff development to boost team members' individual skillsets and help advance their careers
Coach the management team in specific areas
Introduce processes and methodologies to improve task performance and create a higher-functioning financial team
Restructure the finance team to maximize efficiency and effectiveness
Identify operational or skillset gaps
Train or recruit employees to fill gaps
Develop or adjust incentive plans to improve recruitment and retention
Shift the volume of work to prevent employee burnout
VII. BOARD & INVESTOR RELATIONS
The senior-level capabilities and insights of a fractional CFO take your team to the next level. You'll boost board member and investor confidence with a dedicated expert advisor on your team and in your corner.
Build credibility with board members and investors
Interact with investors to build and strengthen relationships
Serve as the primary point person for financial questions, concerns, and ideas
Develop board member and investor presentations and packages

Chances are you found more than one opportunity on our list of 89 ways a fractional CFO can help your business. So let's get started! Our seasoned Fahrenheit team of experts is at-the-ready to focus on delivering the results you need now.
From strategizing to streamlining to problem-solving — and more — a fractional CFO can be the game-changer your business needs to sustain and accelerate growth, adapt to change, and ultimately impact your bottom line.
To read more about the benefits of a fractional CFO, check out Fahrenheit CEO Keith Middleton's blog post: 5 Ways a Fractional CFO Helps Accelerate Your Growth.
Or learn about one CEO's experience with Fahrenheit's fractional CFO service and when to hire a fractional CEO in this blog post: "CEOs of Growing Businesses Find Relief When Engaging an Experienced Fractional CFO."
To find out how a fractional CFO can help your business grow, adapt, and succeed, contact us today. Our team of seasoned executives is here to accelerate your progress and help you find the straightest path forward.
About the Author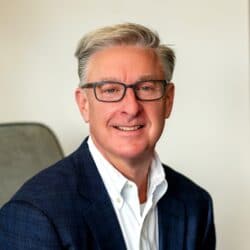 Keith Middleton is a co-managing partner and co-founder of Fahrenheit Advisors. He oversees the firm's consulting and fractional services, as well as risk management and operations. He is a member of Fahrenheit's Leadership Team. A seasoned corporate finance executive, Keith's expertise in organizational strategy and a newfound passion for entrepreneurism has helped Fahrenheit expand across multiple service lines and geographies.