Why Automate Customer Orders to Cash (SERIES: Part 2 of 5)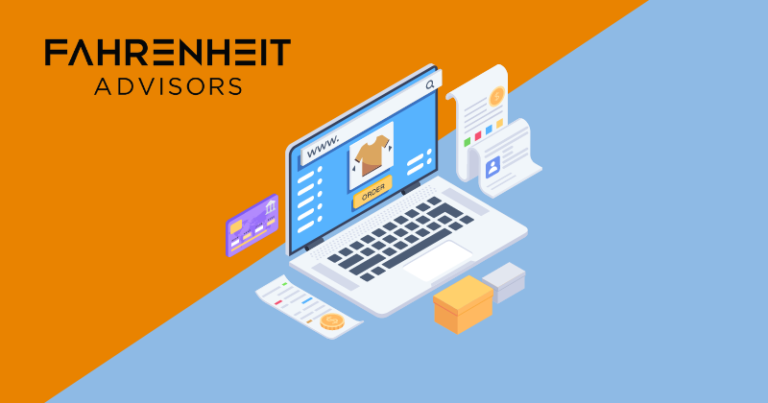 Thanks to the pandemic, business process automation is more important now than ever before. In fact, Forbes has tagged automation as 2022's #2 biggest business trend and the #1 tech trend that will dominate business in the coming year.
What does that mean for you? It's time to get on board, if you haven't already.
When you leverage business process automation — called BPA — to up-level your business, you set the stage for a fundamental and transformational shift that positions your business for growth.
In this second blog of a 5-part series on business process automation, I'll take a high-level look at why automation of customer orders through getting paid should be on your hot list.
Need a little more background? Read the first blog in the series, "Leverage Business Process Automation to Up-Level Your Business," to learn about what business process automation is, why you need it now, and where to get started.
Automating order to cash
Automation removes the manual steps from this complex, multi-step process to improve efficiency and effectiveness, ultimately saving both time and money.
Specifically, it covers the complete process from customer approval all the way through cash application, including such steps as:
Customer Approval
Order Entry
Billing
Shipping and Delivery
Returns
Cash Receipts
Cash Application
Automating the entire process — instead of a single workflow within the process — not only eliminates human error and delays throughout, it ensures adherence to best-practice processes and workflows from start to finish to deliver better results.
Depending on your specific business, key areas for inclusion can include:
Credit Management
Credit Checks, Limits, Holds, and Override Approval
Order, Pick, and Ship
Driver Check-in Process
Billing
Collection
Cash Application
Cash Three-Way Match
Master File Access and Changes
Benefits of Business Process Automation
Automation delivers a hat trick of benefits. It benefits your customers by delivering a better experience. It benefits your employees by freeing them from monotonous repetitive tasks and empowering them to add value to the sales process. And it benefits your bottom line by reducing costs, increasing revenue, and positioning your business for growth and success.
Specifically, automation can help you:
Increase Speed
Increase Productivity
Build Volume
Reduce or Eliminate Costly Errors
Restructure or Reduce Labor Expenses
Boost Employee Morale and Satisfaction
Improve Visibility
Improve Service Quality
Combined, these benefits position your business to improve performance, scale for growth, increase data quality, and stay competitive in an ever-changing business landscape.
Technology Tools To Consider
Once you've committed to automating customer orders, you'll need to choose the right technology to make it work. A seasoned consultant, like Fahrenheit, can help you explore options, select a solution, and implement it smoothly so it can begin delivering optimal results as soon as possible.
Technology options include:
Managing documents, identifying mismatches, and reconciling accounts
Self-service payment portals and integrated receivables
Cloud-based platform solutions
Remote deposit capture

Most financial institutions now have this capability, saving a trip to the bank

Third-party lockbox services
If you're ready to take your business to the next level, put business process automation on your hot list. And remember, Fahrenheit is here to help.
But wait, there's more! I'll take a closer look at three remaining core processes — Purchase to Pay, Hire to Retire, Financial Statement Close and Reporting — in the remaining blogs in this series, sharing insights that will help you leverage business process automation to up-level your business.
Let's get started! To find out how Fahrenheit can help you leverage the power of business process automation to accelerate your progress and find the straightest path forward, contact us today to learn more about what our team of seasoned, C-level executives and consultants can do for you.