Maximize Efficiencies with Purchase-to-Pay Process Automation (SERIES: Part 3 of 5)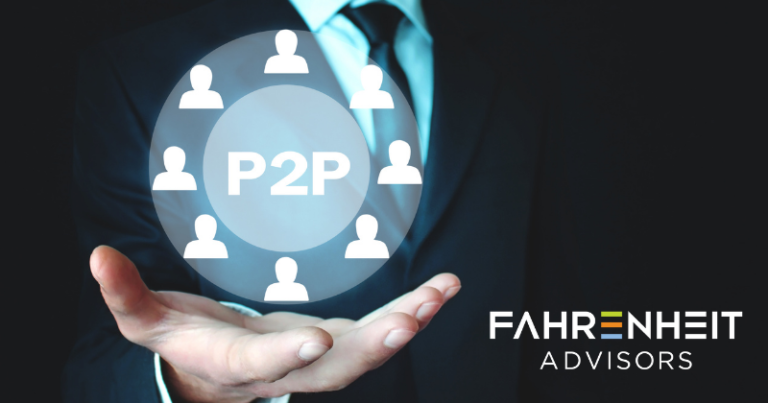 Want to increase profits through more efficient operations? Business process automation for your purchase-to-pay processes will get you there.
There's no better time to implement business process automation — called BPA and also known as digital transformation — to up-level your business and set the stage for transformational growth.
Business process automation is at the top of to-do trends for 2022. Forbes has tagged automation as 2022's #2 biggest business trend and the #1 tech trend that will dominate business in the coming year.
In this third blog of a 5-part series on business process automation, I'll take a high-level look at how you can increase efficiencies and cut costs with purchase-to-pay process automation, including sharing the top 22 benefits for your business.
If you need a bit of background, read the first blog in the series, "Big Benefits of Business Process Automation," to learn about what business process automation is, why you need it now, and where to get started.
Purchase-to-Pay Process Automation
Purchase-to-pay (P2P) process automation significantly improves spend visibility — and, as a result, improves control — while eliminating manual steps to reduce errors and improve efficiency and effectiveness.
Specifically, purchase-to-pay process automation impacts the complete process from vendor approval all the way through disbursements, including:
Requisition
Vendor Approval
Purchase Orders (including direct vs. indirect spend)
Receiving
Inventory Control
Accounts Payable
Disbursements
Automating the entire P2P process — instead of a single workflow — not only eliminates human error and delays throughout, it ensures adherence to best-practice workflows and boosts visibility, accuracy, and speed from start to finish.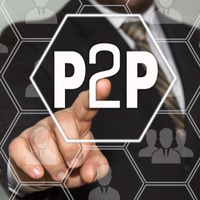 Benefits of Purchase-to-Pay Process Automation
The top-line benefits of purchase-to-pay process automation are control, efficiency, and effectiveness — combined, they add up to g-r-o-w-t-h for your business.
With P2P automation, you'll have complete visibility to all spending. You'll gain speed and agility. You'll improve regulatory, policy, and budget compliance. You'll reduce costs — and costly errors. And you'll free your team from repetitive tasks so they can focus on adding value in strategic areas that will advance your business.
Here are the Top 22 benefits of purchase-to-pay process automation:
Gain visibility to all spending in one place
Eliminate tedious, repetitive manual tasks
Improve budget, policy, and regulatory compliance
Reduce data entry time
Eliminate data entry errors
Reduce cost per invoice
Mitigate fraud
Increase invoices processed per hour
Improve staff productivity
Streamline workflow
Enhance budgeting and forecasting processes
Enforce spending policies
Empower staff focus on higher-level priorities
Streamline approval processes
Create a comprehensive audit trail
Reduce reimbursement times
Minimize vendor risk
Eliminate paper invoices
Improve vendor relationships
Take advantage of early payment discounts
Boost staff morale, satisfaction, and retention
Restructure or reduce administrative costs
Combined, these benefits position your business to save money, improve performance, scale for growth, and stay competitive in an ever-changing business landscape. In short, automating the P2P process can transform a cost center into more of a profit center.

Technology Tools To Consider
When you're ready to level-up and leverage purchase-to-pay process automation to grow your business, you'll need the right technology. A seasoned industry-specific consultant, like our team at Fahrenheit, can help you explore options and get your new system up and running as soon as possible.
For purchase-to-pay process automation, technology options include:
ACH electronic funds transfer
Optical character recognition
Outsourced disbursement
T&E and purchasing card platforms and integration
Automated Workflow Approvals and Routing
Software integration with ERP
If you're ready to spend smarter and save money with purchase-to-pay process automation, make it a priority this quarter. And remember, Fahrenheit is here to help.
Stay tuned as I take a closer look at two remaining core processes — Hire to Retire and Financial Statement Close and Reporting — in the coming weeks, sharing insights that will help you leverage business process automation to up-level your business.
To learn more about business process automation of sales orders, check out the second blog in the series "Why Automate Customer Orders to Cash."
Let's get started! To find out how Fahrenheit can help you leverage the power of business process automation to accelerate your progress and find the straightest path forward, contact us today to learn more about what our team of seasoned, C-level executives and consultants can do for you.
About the Author
Keith Middleton is a Co-Managing Par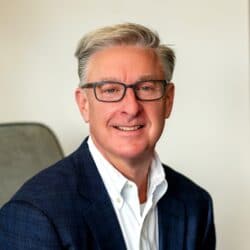 tner and Co-Founder of Fahrenheit Advisors. He oversees the firm's consulting and fractional services, as well as risk management and operations. He is a member of Fahrenheit's Leadership Team. A seasoned corporate finance executive, Keith's expertise in organizational strategy and a newfound passion for entrepreneurism has helped Fahrenheit expand across multiple service lines and geographies.