CEOs of Growing Businesses Find Relief When Engaging an Experienced Fractional CFO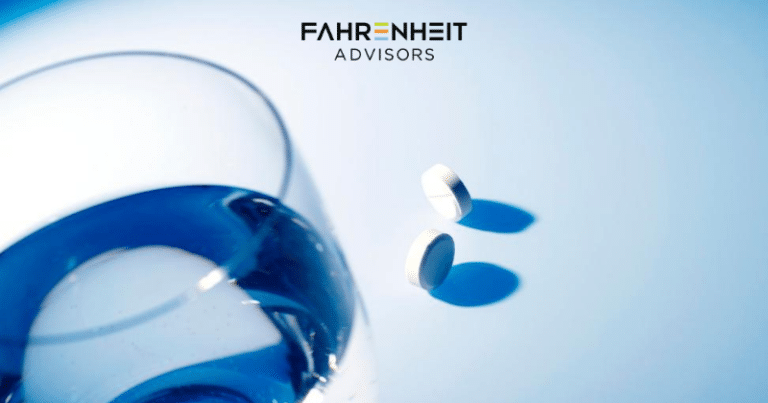 If you are the leader of a business without a full-time CFO, ask yourself these questions:
Do I spend too much time analyzing my financials myself?
Do I need to free up time for areas of my business where I add the most value?
Do I need to maximize cash and have a better handle on my cash flows?
Do I need a financial partner to help me guide the business by looking ahead vs. backwards?
Do I have projects that I want to execute like raising capital, refinancing my debt, or implementing a new accounting system?
If you answered yes to any of these questions, it could be time to get an experienced CFO on your team. But that's expensive, right? There is an alternative: You can engage an experienced CFO on a part-time or project basis.
By hiring a fractional CFO, you're instantly gaining access to all of the knowledge, experience and lessons learned by this CFO over their career and leveraging economies of scale across other businesses with which the fractional CFO is currently engaged. All at a significant cost savings to you.
Fahrenheit Co-Managing Partner and Co-Founder, Keith Middleton explains how part-time or temporary finance solutions have helped organizations at various stages and across industries in this article- 5 Reasons to Hire a Fractional CFO.
Fahrenheit client, Jay Nathanson, COO of The Image Group, found it to be "a very efficient way to use expertise." Adding, "It really became a great opportunity for me to be able to grow the business without making the investments of full-time people."
Keith Middleton was Nathanson's first fractional consultant. Nathanson used Middleton's financial expertise to improve accounting processes and assist with special financial projects. Over the next five years, Middleton ultimately became a trusted partner, acting as a sounding board to his finance and accounting teams. Soon, other fractional members from Fahrenheit were added to the mix.
"I started to really rely on Fahrenheit for any time that I needed to outsource for talent, either on a project basis or on an ongoing basis, and mostly in, what I would call, fractional situations," Nathanson says about his relationship with Fahrenheit.
He adds, "I would have to attribute, over the last 10 years or so, a lot of the success of our company to my relationship with Fahrenheit and their ability to help support us through our various challenges."
Nathanson shared his business growth story in this Insight- How One CEO Grew His Business By Leveraging C-Level Consultants. He leveraged Fahrenheit Advisors for fractional CFO services, financial planning and analysis, strategic M&A advice and more.
Nathanson's business has grown by leveraging the diverse backgrounds and experiences of the consultants within Fahrenheit. They've helped him with financial matters, like budgeting for capital investment and the creation of forecasting models and the C-level team has also assisted him with strategic challenges — like strategic planning and merger assistance. In Fahrenheit, Nathanson has also found a coach for his management team and an advocate for a better banking relationship.
Here are some scenarios that might resonate with you:
HIRE A FRACTIONAL CFO WHEN…
Scenario #1: You Need to Spend More Time in Areas Where You Can Add the Most Value
If you're spending more time in planning and forecasting financials, contract negotiations and interactions with investors, and less time with customers in strategy development and in other areas where you excel, it's time to engage a seasoned CFO. This executive will free you up, enabling you to add greater value to the business.
Scenario #2: You Need to Maximize Cash or Manage Cash Flows
Cash is King. You know it, but wouldn't it be nice to have someone else leading the charge so you can stay strategic? You need the ability to forecast future performance, staying on top of cash forecasts, debt covenants, receivables and payables. You also need creativity in the use of bank and other kinds of debt. An experienced CFO can help you maximize cash at the lowest cost.
Scenario #3: You Need to Refinance your Debt
It's an event, not a job. Leverage the relationships that a fractional CFO has developed over their career dealing with multiple lenders. Chances are they bring a lot of debt financing experience to the equation. Things like covenant negotiations, collateral strategy, forward thinking guidance for future capital needs and the ability to navigate multiple parties in an arm's length manner keep you out of the details.
Scenario #4: You Need a Better Accounting System
As your business grows, there are many places where you can invest limited resources. A new accounting system won't get anyone excited, but it can change your life. The right system can give you insights and ease of access to your information. But, the wrong system can set you back. A fractional CFO has experience with many systems and lots of implementations-some great and some not so great. They can help define requirements and evaluate how the system can automate certain routine accounting functions. They will have seen things that your existing team has not even contemplated. An experienced CFO can link financials and strategy and align the systems needed to increase visibility and access to information.
Fahrenheit's CFO Team of Professionals has "Been There, Done That."
Fahrenheit Advisors has an experienced team of CFOs who have "been there, done that" in all kinds of businesses and circumstances. With a passion for helping companies succeed, these seasoned professionals can help you with the above scenarios and more. This group can also call on Fahrenheit colleagues for other needs, such as accounting and reporting, personnel searches and more.
To engage an experienced CFO at a fraction of the cost, let's start by talking about where you are and what you're dealing with.
Several of these insights were prepared by experienced CFO, Bobby Jenkins, in this article – How To Know if a Fractional CFO is Right For Your Business and have been adapted by Fahrenheit Managing Director, Chip Bowman.
About the Author
Chip Bowman helps develop Fahrenheit's business in Virginia by building and maintaining strong relationships with corporate level executives and referral sources and providing clients with customized strategies for solving their challenges and growing their business. He is skilled in leading operations and finance functions across numerous public and private industries including banking, healthcare, family business, education, manufacturing, and real estate development. He has a demonstrated ability to drive growth based on strategic vision and management of daily operations through process improvement, performance management, systems building, financial initiatives, and policy design and implementation. Chip also has experience in turnaround situations for middle market clients. He is a member of Fahrenheit's Leadership Team