Entrepreneurs: Get Your Financials Ready to Scale Your Business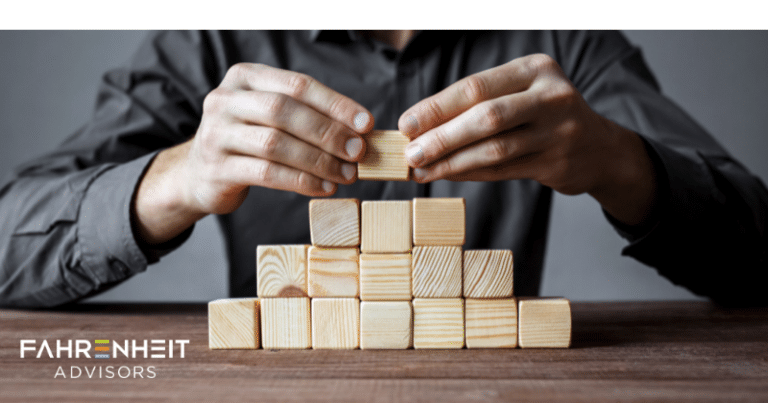 As an entrepreneur, you wear multiple hats. You're tasked with understanding the basic financial aspects of your business, especially in the early days. In fact, when starting a company, many owners manage their own books out of necessity. Sound familiar?
Unfortunately that only works for a while.
As your business grows, things can get out of hand — quickly.
To understand your key profit drivers and create a strong foundation from which to scale your business, you need to put basic financial building blocks in place. An organized set of financials with meaningful metrics will empower you to analyze results, make better decisions, facilitate access to capital, and potentially realize critical tax savings. Without a strong financial foundation, the risks for your business can grow exponentially.
Take an honest look at your financials. Are your financials ready to scale your business?
If not, the good news is it's never too late to get them into shape! Read on to learn how to get your financials ready to scale your business.
The Financial Evolution of a Growing Business
Newly anointed entrepreneurs like you start out as CEO, CFO, and numerous other roles all wrapped into one. As captain of the financial ship, you get proficient at standard transactional tasks, like invoicing, paying bills, and preparing journal entries. Tools like QuickBooks make it easy to succeed even without a deep background in accounting or much financial experience at all.
As your business starts to grow, you bring in a family member, bookkeeper, or other third party to help manage the books. It's a good move, although the financial focus tends to remain on managing the day-to-day business, like getting invoices out, collecting money, paying bills, and processing payroll. They're all important tasks — but they're not strategic.
In addition, small business owners like you rely on a tax accountant to review your financials and make adjustments for annual tax filing and quarterly estimated tax payments. Another good move. However, a tax accountant is just transactional and rarely suggests how to improve your accounting system or strengthen your business metrics.
The result is you have the financial tasks you need covered so you can keep the proverbial ship afloat, but not the high-level function and insight you need to steer the ship and chart a course for the future.
To successfully get your financials ready to scale your business, you need to make a place for everything and put everything in its place. Only then will you have the metrics you need to bring visibility to the key drivers of your business and make smart, informed decisions about what comes next.
Get Your Financials Ready to Scale Your Business
As your business grows, the basic financial system you have relied on will quickly become disorganized. The simple alphabetized chart of accounts that worked for a $3 million company becomes difficult to manage with the addition of multiple customers, cost centers, functional departments, and product lines.
Small business owners like you who once had a solid command of the numbers find themselves doing workarounds and adding manual processes to get critical information in order to keep control of the business. This can be inefficient, inaccurate, and frustrating. It's not sustainable, and it doesn't support the future success of the business as it grows.
To successfully organize your business for growth, you need someone to take charge of getting your financials into shape so they're ready to support the next step — or leap — for your business.
You need a seasoned finance and accounting professional with the experience to clean up your financial statements, implement a standard cash flow forecast model, and develop key metrics to position your company for long-term growth and scalability.
To get your financials ready to scale your business, you will need to:
Set up a structured, numbered chart of accounts customized to fit your business model.
Ensure the right split between cost of goods and operating expenses.
Analyze all balance sheet accounts to confirm account accuracy and verify nothing should have been expensed, written off, or reclassified.
Review the financial statements — including the balance sheet, income statement, and statement of cash flows — to ensure they are clearly structured and accurately reflect business results.
Implement accrual accounting for cash-based businesses to record revenue and expenses more accurately when they are incurred to provide an accurate picture of the income statement.
Boost your financial know-how to maximize your ability to leverage basic financial statements to manage your business.
Set up standard month-end close processing, including reconciliations.
Integrate CRM, time tracking, and other systems with your accounting system to provide metrics and KPIs that will provide insightful data to fuel better decision making.
Put in place standardized processes and controls for all key financial activities, including invoicing, payables, collections, reconciliations, standard journal entries, and month-end closing.
Document key processes to ensure smooth transitions during personnel shifts.
Set up a monthly management report with visualization to capture key data in an easy-to-understand format.
Implement a cash flow forecasting process.
Sound like a lot? It is. But the up-front investment to implement these steps will pay big dividends as you scale your business. You and your leadership team will be able to analyze the profitability of a product line, understand the differences between variable and fixed costs, and better allocate resources to key initiatives. Bonus: When applying for a line of credit, grant, or other financing, those decision makers will have more confidence that your company's financial house is in order.
The bottom line: Accurate financial statements, metrics, and cash flow forecasting will facilitate better business decision making around pricing, investments, hiring, and determining the strategic direction of your company.
If you're predicting growth in 2021 — as part of the post-pandemic economic boom experts say is coming — now's the time to get your financials ready to scale your business.
Get your financials ready to scale your business. Fahrenheit's team of experienced financial and accounting professionals can help you get your financial house in order. Contact us today to learn more about how our team of seasoned, C-level executives and consultants can help you find the straightest path forward by leveraging our finance and accounting expertise for consulting, interim resources, and fractional support – Experts@FahrenheitAdvisors.com
About the Author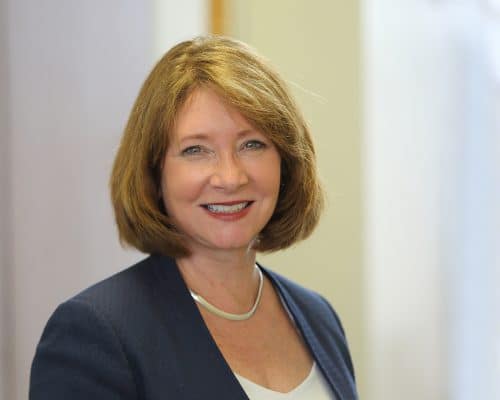 Laura Bacon is skilled in leading corporate finance, strategic planning, business operations, legal, human resources, fundraising, and corporate development functions for public and private companies. Working with both global conglomerates and emerging companies, she has experience with strategic planning, process development and improvement, budgeting, financial reporting, and compliance activities. With 30 years of senior level and executive experience, Laura partners with clients to understand business dynamics and key drivers, resolve complex business issues, effect change, help companies meet their strategic goals, and create structure for high growth companies.