Focus on People to Grow Your Business and Prevent Setbacks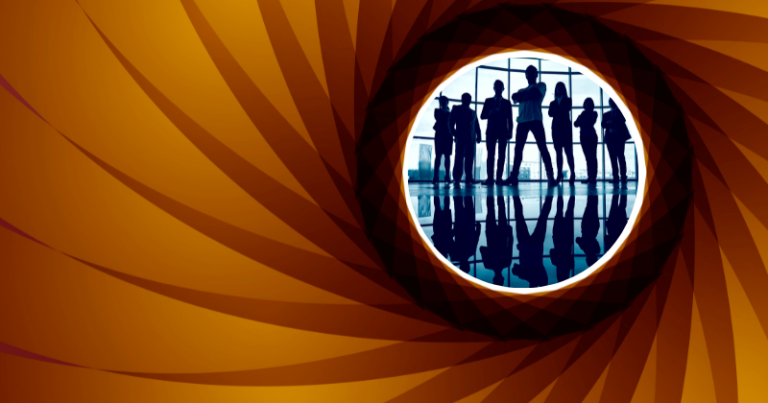 As we head into the final days of Q1, we thought we would take the pulse of CEOs and hear what they are focused on. Fahrenheit Advisors talked to several about their outlooks for 2023. While each leader we talked with operates in a different industry, most shared confidence in the months ahead and a similar approach to capitalizing on them: focusing on people.
Recruit the right talent.
Develop existing talent.
Build a winning culture.
"The biggest issue is finding talent."
This is a familiar comment we heard pre-pandemic and has been a consistent top concern for leaders. Almost every discussion our team has with business leaders includes a conversation about recruiting talent being a top priority. Hiring the right talent, however, remains challenging, especially with unemployment at a 50-year low. If workers decide to move, current employers often convince them to stay with aggressive counteroffers.
"Good people are working and have good jobs," John Griffin, leader of Fahrenheit's Executive Search and Recruiting practice, says. "There are not as many job seekers on the market, and volumes are lower than ever."
Even in this environment, companies with aggressive recruiting goals can take steps to improve their chances of landing the right talent. Griffin advises companies:
Communicate why people should want to work for your organization and how a job there can improve a candidate's quality of life.
Execute flawlessly on the interview experience with timely communications, transparent feedback, and prompt follow-ups. Top candidates tend to interview with multiple companies, making the interview experience critical.
"We need to prepare leaders better."
As companies throw everything they can at recruiting, including salary increases, flexible work options, wellness opportunities, training, and more, CEOs we spoke with also are focusing on developing their existing talent. The existing team and those you hope to attract want to see employers investing in their career development.
Learning management systems, virtual training catalogs, and executive coaching give business leaders an arsenal of development tools to sharpen and expand workforce skills. Still, business leaders need to focus on people before the process.
"To develop and retain your top talent, start with an HR strategy," Melody Donovan-Hopkins, a Fahrenheit human capital consultant, says. "Having a strategy ensures that workforce development aligns with business landscape changes."
There's no right or wrong approach to building an HR strategy, but Donovan-Hopkins notes some best practices:
Affirm the company's goals, behaviors, and mission.
Identify what success looks like within the company.
Assess employees by conducting a needs analysis and identifying skill gaps.
By aligning employee career development opportunities with organizational priorities and growth, an HR strategy supports career-pathing opportunities that provide employees with clear direction for lateral, promotional, and cross-functional opportunities.
An HR strategy that helps workers see and understand their career growth potential strengthens their commitment to learning new skills, taking on more responsibility, and staying with the company.
"Our focus is on culture."
CEOs are also thinking about their company culture, the underlying foundation for the success of any people initiative.
"If your culture is strong enough, your people are your greatest recruiters, they rally to your mission, and they are committed to your success," Laura Bowser, leader of Fahrenheit's Human Capital practice, says. "A strong culture fuels an employee pride that invests them in the organization's success."
A great culture requires consistent focus by leadership. "Ask employees about the mission, vision, and values and their perceptions of the company's brand, marketing, and communications. Responses will reveal what employees know and feel about these attributes and activities, and the insight will show leaders where work may be needed to strengthen culture.
At Fahrenheit, my co-founder, Keith Middleton, and I have invested tremendous energy and resources in building a great company culture. This effort has paid off tremendously for us. Retention is very high and we consistently hear that our culture was the factor that drove new employees to our firm over other opportunities.
Cultural change is hard work, takes time, and can't be forced. "It's like turning an ocean liner," Bowser says, "but if you put it off, it's never going to happen."
And if it doesn't happen, companies with weak cultures face uphill struggles with recruitment and retention that can derail growth. Bowser recently sat down with Brand Federation's Kelly O'Keefe for a conversation about brand and culture's impact on a company's workforce.
There is ROI in investing in a strong culture. Fahrenheit absolutely sees an impact on revenue growth. Businesses have a choice of whom to partner with and we think creating a best place to work and a community-focused organization has led to deeper client relationships.
People Power
As 2023 hits its stride, the CEOs and leaders we talked to have a confident approach to their businesses and the months ahead. They're working to recruit and retain the right talent, sharpen their teams' skills and capabilities, and create a winning culture.
It's a smart approach.
People-focused initiatives provide long-term protection against setbacks and prime organizations to capitalize on opportunities, no matter the economic environment.
Unleash the Power of People with the Human Capital & Executive Search Experts at Fahrenheit Advisors.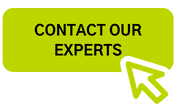 About the Author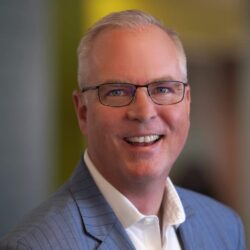 Rich Reinecke is co-managing partner and co-founder of Fahrenheit Advisors. A recruiting industry veteran with a unique blend of large corporate experience and a dynamic entrepreneurial spirit, Rich plays a key role in developing Fahrenheit's culture and brand. He also leads key community and client development efforts, the firm's internal talent acquisition efforts, and the firm's executive search practice. With more than 20 years of recruiting industry and entrepreneurial experience, Rich's expertise gives Fahrenheit the ability to leverage relationships to help our team and our clients accomplish their goals. He is a member of Fahrenheit's Leadership Team.