Pro Tips for a More Complete HR Assessment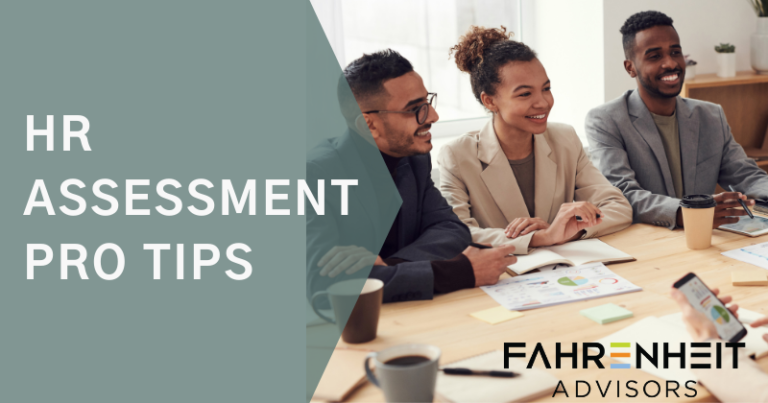 Ah, January. The time to resolve to eat better, read more, watch less TV, and finally pick up jogging/yoga/insert fitness craze here. It's also the right time for HR professionals to take stock of the health of their department's operations and resolve to make any needed adjustments for a smooth year ahead.
EMPLOYEE HANDBOOK
A great place to start is the employee handbook. When was the last time it was updated? If it hasn't been updated in the last 18 months, it is likely out of compliance. The best practice is to review and update the handbook annually, including asking employees to review and acknowledge it each year to re-familiarize themselves with its standards.

The handbook is the first impression of your culture after a new hire enters your organization. It should welcome employees into the company while also showcasing the policies and protocols that make your company function.  Your handbook will set expectations and creates an accountability culture.
TRAINING PROGRAMS
How are your training programs? (Employee training, not weight training!) Are you checking all the compliance boxes but not going much further? You know that training is just as important as taking that weekly kickboxing class, but it can be overwhelming to get started, especially for a smaller organization. From leadership development to DE&I, there is a wide range of options, all of which must be tailored to your specific needs.
Employees want to know that you are just as invested in their careers as they are. Providing training opportunities to increase their skills and business acumen will not only increase their potential but will increase their engagement and likelihood of remaining a loyal employee. The cost to replace a lost employee is far greater than that of investing in the ones you have. Training employees is a practical business investment that will pay dividends for years to come.

LEADERSHIP COACHING
Leadership Coaching takes training to the next level, like having a one-on-one with a personal trainer. It kicks your current routine up a notch, gives you additional insight through personal relevance and action plans. Organizations often assume that once an employee is in a leadership position, they automatically know how to lead and provide strategic direction. Great leaders are made, not born. Excellent leaders never stop learning and know when to seek advice from experts.
Assessing the overall bench strength of your leadership team and embracing personalized coaching strategies to build on leadership's existing strengths and move your organization forward. Leadership coaches help them build stronger teams through improved management skills, emotional intelligence, and interpersonal relationships.
DIVERSITY, EQUITY & INCLUSION
Build trust, loyalty, and engagement with equitable policies and inclusive programing that embrace the value of diversity in your organization. An internal DE&I initiative, survey of employees, and audit of policies for systemic gaps can lead to customized programing, measurable objectives, and refreshed ERG content that improves DE&I strategies.
TOTAL REWARDS
Stand out and showcase what makes your organization unique in your Total Rewards program. Differentiate your organization with the compensation, benefits, wellness, and recognition programs you offer that will attract and retain top talent. In this competitive job market, you want to highlight how your company culture is unique and why people should want to work for you.
Don't be intimidated by the big muscles of large companies and what they appear to offer. Look in the mirror and find your attributes. It may your benefits package, time off or it may be the community and solidarity that your employees have built by being a part of your company. Once you know how you stand out, it is just as important to communicate these benefits effectively internally and externally.
GEtting In shape
Like New Year's resolutions, when it comes to the health of your organization you must be intentionally strategic with your goals. Which direction do you take, and what takes priority? Just like a great personal trainer, we can guide you through all of aspects of HR, create a personalized plan and encourage you every step of the way.
Here's how we'll get your organization in shape:
We will begin with an overall full employee life cycle and HR assessment. This includes auditing your handbook for compliance, reviewing your training programs, and assessing your onboarding and offboarding processes as well as everything in between.
Once complete, we'll walk through our findings and create an action plan. We will help you map out and navigate the priorities—creating custom processes or programs specific to your culture.
You will share with us your vision of what the company and culture looks like at the end of this wellness journey, and we will create the path to achieve the vision of your future.
Our goal is to help take the pressure off knowing where to start and/or which direction to take. Fahrenheit Advisors will provide you with the right level of HR programming to take you and your team to the next level.
We are happy to help you on your organizations journey. Reach out to learn more about how an HR assessment is the right first step to success – Experts@FahrenheitAdvisors.com.
About the Author
Jillian Zemp provides a broad range of expertise in recruiting, benefits and wellness, performance management and development. Utilizing her project management experience, she has an outstanding success record of implementing organization-wide programs. Jillian supports clients by providing fractional human resources expertise with a hands-on approach and strategic guidance.