7 Recruiting & Hiring Tips for Today's Competitive Job Market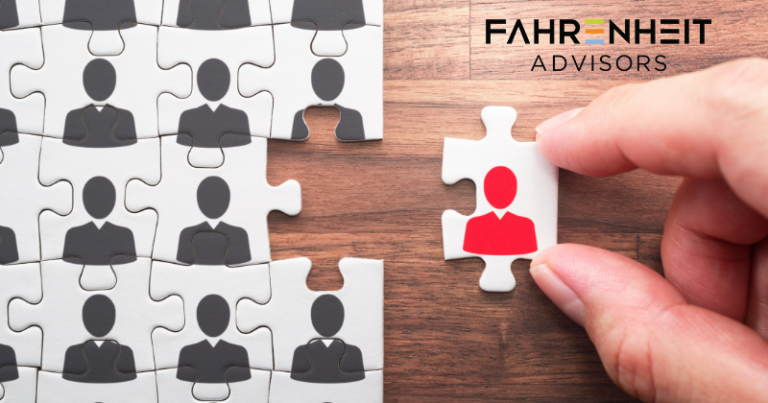 As we navigate our way out of the Coronavirus pandemic, we've seen the employee and candidate landscape change dramatically. Hiring in this market is challenging, competitive and vastly different than it was. Here are 7 tips for employers to attract and land top candidates.
7 Tips to Attract the Best Candidates
1.) ENHANCE YOUR JOB POSTING: Prepare your opportunity to stand out in the ultra-competitive landscape. Employers should be battle ready to attract candidates. A job posting that simply states the requirements and skills for the role is no longer an efficient way to grab a candidate's attention. Candidates are focusing on company culture and benefits more than ever before. Showcase these attributes right away in your job posting; tell the story of who you are and what you do. Fahrenheit Advisors' opportunity profiles are great examples of this approach.
2.) PREPARE FOR THE INTERVIEW: To get the most out of candidate interviews, set expectations for yourself, establish the reason the position is open, and what skills are needed. Develop a strong set of technical and competency-based questions and use it as an outline for your conversation. The interview is an opportunity to learn about a potential employee's strengths and passions. Let them shine during the interview and allow them to speak freely about their interests. This is the best way to understand their expertise.

3.) EMBRACE VIDEO INTERVIEWS: Not only is the technology readily available to most everyone with a computer, but virtual interviews help move the process forward. In the competitive candidate landscape, moving the hiring process more quickly can mean the difference between hiring the applicant you want or losing them due to timing.
4.) SET A POSITIVE INTERVIEW TONE: Be welcoming to each candidate and put them at ease. Setting the tone for an open dialogue relaxes the conversation and leads to questions being answered more openly. Keep the conversation moving by using already established questions and respect the candidate's time.
5.) SHOW EMPATHY: Show candidates that you care about what is important to them by asking. Understand that in this market, candidates are interviewing you as much as you are interviewing them. Be ready with a timeline of the hiring process, don't keep them guessing!
6.) BE PREPARED FOR COMPETING & COUNTEROFFERS: Communicate throughout the process and be ready for counteroffers and competing offers! Employers already know it's a tight market and are more apt to make a counteroffer to retain their associates. Be prepared and ready if this happens. Understand your candidate's motivations for seeking a new role and ensure you touch this and salary expectations each time you connect. This can help mitigate any surprises at offer time.
7.) DON'T FORGET THE ONBOARDING EXPERIENCE: Lastly – make sure you have a fantastic onboarding process. Ensure the candidate will have the tools and training necessary to set them up for success and you as well! Here is an article we published recently about ensuring new employees have a positive onboarding experience.
At Fahrenheit, we work with hundreds of companies across all industries that come to us for our straight-forward approach and consultative guidance when it comes to finding the right talent to take their organization to the next level. Our Executive Search & Recruiting team spends extra time with our clients on the front-end of the search process to ensure we understand their strategic issues, cultural nuances, and leadership needs. Then, through competency interviews, leadership questionnaires, cultural assessments, references, and our deep market knowledge, we help our clients make the best placements for long term success.
Reach out to me so we can discuss your company's unique talent needs. (804) 955-4440, Ext. 199, or thayden@fahrenheitadvisors.com. 
About the Author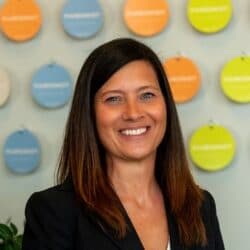 Tammie Hayden brings more than 16 years of recruiting experience with small organizations and Fortune 500 companies. She utilizes Fahrenheit's customized recruiting approach to find the best fit for candidates and companies by understanding a client's business, industry, and culture and sourcing open positions within an established network of qualified candidates. These strong relationships allow Tammie to identify top candidates and make the perfect match for long term success.