5 Reasons to Hire a Fractional CFO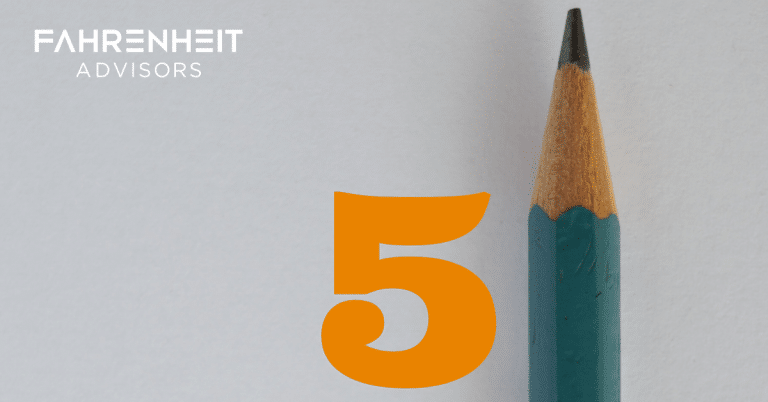 Almost every for-profit company in the world shares at least one thing in common: the desire to improve profitability. Nearly every nonprofit organization has a desire for additional resources to expand it's mission. Often, however, a lack of in-house financial expertise can keep organizations of all sizes, industries and ownership types from reaching their goals. Although they realize the need for finance and accounting expertise, the organization may not have the financial resources to hire a full time CFO, or quite frankly may not even have the need for one. Enter the fractional CFO.
The CFO is the financial advocate and advisor of an organization's executive team. The CFO brings the finance and accounting perspective, and typically other broader expertise, to the organization's conversations regarding strategy and problem solving. Without it, the team is missing a key component; no different than if sales and operations are not at the table. Having the ability to engage with an experienced CFO may be the solution your company needs to take it to the next level.
Outsourced Fractional Finance Leadership: a Trend or Here to Stay?
Part-time finance solutions are not new. However, since the recession of 2008/2009, when companies needed finance and accounting expertise but did not want to invest in full time employees, the rise of the gig economy and acceptance of fractional CFOs and controllers has become commonplace. Companies have found forgoing full time hours for flexible financial leadership and expertise has provided the extra value they need.
In addition, fractional finance leadership is not just for early stage companies anymore. This trend has also taken hold in middle-market and nonprofit organizations as well. Our firm provides fractional CFO services to companies at various stages; from the business plan stage to realizing $50 million in revenue. We assist companies across many industries and different ownership types: privately held, private equity backed and nonprofit. Regardless of size, industry or how owned, each of these organizations need high level, on-demand finance expertise to guide them through critical high growth or challenging stages.
5 Reasons to Hire a Fractional CFO
#1) To Provide Financial Strategy and Advocacy to Achieve Goals
Many times, internal financial and accounting staff are so busy in the weeds and focusing on historical data that they don't have the time or expertise to perform strategic financial planning. In addition, many companies don't have a financial advocate to weigh-in on key business decisions. Having a finance expert as part of the management team focused on understanding what the numbers say, being forward looking and bringing the finance perspective to the table is where a fractional CFO can add a lot of value.
#2) For Smoother Transitions During Periods of High Growth or Downturn
As companies experience high growth or a downturn, having a senior finance person available who has "been there, done that" and can see around the corner can be invaluable. Significant organic growth, acquisitions, business contraction and divestitures can create pressure on the finance and accounting organization that many times needs to be restructured, as well as the restructuring of the company's finances. Having a fractional CFO experienced in these areas who can lead the organization through these challenges should provide for smoother transitions in the business.
#3) To Provide Stability
If your company has lost its CFO, a fractional (or full-time) outsourced CFO can be utilized to fill in on an interim basis to keep the wheels of the business turning and on track. We often find that a fractional CFO is sufficient during the interim period and can quickly assess the company's needs, help determine the level of the ongoing full time need, assist with the development of the job description and the hiring of the permanent CFO. Many times, after utilizing an interim fractional CFO, the company realizes it did not need a full time CFO and the interim fractional CFO become the longer-term solution.
#4) To Assist with Special Projects
Business doesn't stop and new initiatives are an everyday occurrence and a requirement to grow the business. Most companies do not have the internal bandwidth or expertise to execute many of these projects. Special projects that can be carved out for a fractional CFO include: budgeting and forecasting, financial modeling, bank financing, capital raise, system implementations, M&A transactions, and others with complicated and deadline driven requirements. Utilizing a fractional CFO to lead and execute, as needed, key initiatives can provide an expert who already knows the company and can get projects completed more efficiently.
#5) For Mentoring and Staff Development
Many organizations are utilizing fractional CFO's to mentor internal staff for development. Smaller organizations do not have the internal expertise to develop a finance and accounting person but are loyal to the long-term employees. A company can leverage the expertise and experience of a fractional CFO to mentor and develop its employees (i.e. a controller into a CFO.)
In my next post I will address the four things you should remember when searching for the right fractional CFO!
Fahrenheit Advisors: CFO Fractional Support and More
It can be difficult to realize that your company has grown to the point of needing the services of a CFO or that a fractional CFO is the best answer for your organization. We can help. Get in touch with us to help you solve your specific challenges and design a customized solution that works best.
At Fahrenheit, a large part of our business is providing top-tier fractional CFOs and controllers, on an "as needed" basis, to help organizations overcome their current challenges and find the straightest path forward. We work across companies of all sizes and many industries, and nearly all of our practitioners bring 20+ years or more of deep financial experience.
Our firm can create a flexible plan that may include a single strategic CFO, a tactical accounting resource, or we can design an entire finance and accounting function. Every business is unique, and our model allows us to create a blended team that makes expert finance leadership available to your business. Contact us. We're ready help.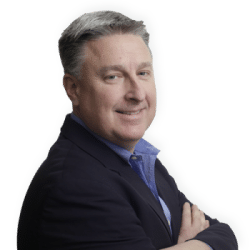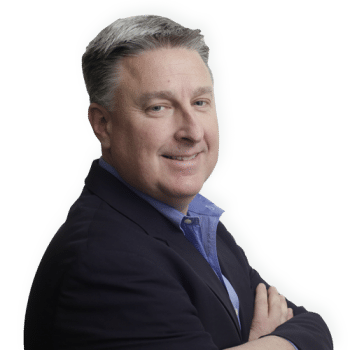 About the Author
Keith Middleton is a co-managing partner and co-founder of Fahrenheit Advisors. He oversees the delivery of the firm's consulting and fractional financial management services, as well as risk management and operations. Prior to launching Fahrenheit, Keith held various executive positions with Performance Food Group, including CFO of its $6 billion foodservice distribution division and Senior Vice President and Corporate Controller. Contact Keith.