Virginia Employment Law Changes and Action Items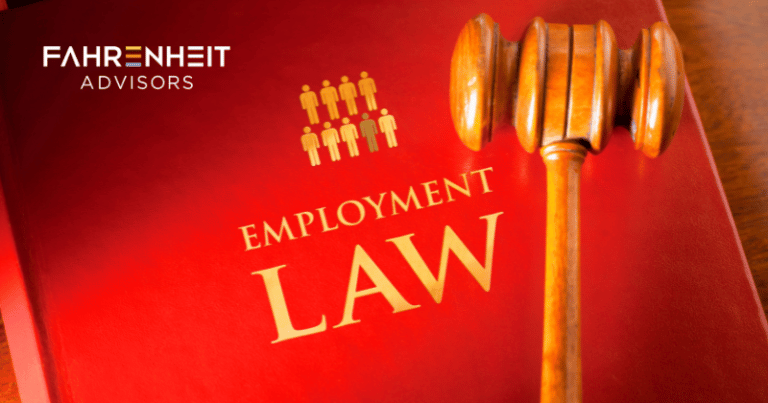 Recent updates to Virginia and federal employment law mean Virginia HR professionals have a few new action items on their to-do lists.
To help, we'll break down the 2022 employment law changes and action items for you:
UPDATE YOUR EMPLOYEE HANDBOOK — All Employers
The 2022 amendment to the 2021 Virginia Overtime Wage Act (VOWA) rolled back the provisions of the original version and realigned the state's overtime obligations and exemptions with those of the Federal Fair Labor Standards Act (FLSA). Essentially employers must now comply with FLSA overtime obligations to employees. This is great news for those who found the VOWA complex and confusing.
Take Note: The amendment is not retroactive, meaning claims can potentially still be brought for overtime violations between July 1, 2021, and June 30, 2022 under the original VOWA.
Employee leave is now permitted to attend eviction proceedings — this applies to all Virginia employers. Employees are protected from adverse action for missing work to attend unlawful detainer, or eviction, proceedings. Adverse action can include termination of employment but also includes requiring employees to use sick or vacation leave benefits to attend such proceedings. It's important to note employers are still entitled to reasonable notice of the need for leave, as contained in the court summons.
Take Note: Violations could result in employers being charged with a Class 3 misdemeanor.
DISPLAY A NEW POSTER — All Employers with 25+ Employees
All Virginia employers with 25+ employees must physically display the Seizure First Aid Poster in a prominent location, where other required posters are displayed. The poster illustrates the steps to take to help someone having a seizure. There is no exemption for virtual posting.
Take Note: There is no requirement that employees provide aid to someone having a seizure, but the Good Samaritan law applies.
UPDATE YOUR TRAINING — All Employers
The current federal I-9 form for Employment Eligibility Verification expires on October 31, 2022. Updates are currently in progress. Extension of "flexibilities" for employees who work in a remote setting were announced in March 2020 and temporarily exempted those employees from the physical inspection requirements. Those flexibilities are currently in place through October 31, 2022.
Ensure FLSA compliance as directed by the 2022 amendment to the 2021 VOWA — see the detail above under "Update Your Employee Handbook." And be on the lookout for overtime claims between July 1, 2021, and June 30, 2022.
For All Local Government Employers
All local government employers must now take into consideration or give preference to a job applicant with a disability, as defined by the Americans with Disabilities Act (ADA). The same preference mandate applies for honorably discharged veterans.
STAY TUNED
Watch for updates on the COVID-19 Emergency Temporary Standard. On January 1, 2022, the United States Department of Labor's Occupational Safety and Health Administration (OSHA) withdrew the COVID-19 Vaccination and Testing Emergency Temporary Standard (ETS) affecting employers with 100+ employees — but it was not withdrawn as a proposed rule. Many believe a permanent standard will be put in place by the end of 2022.
Watch for news, too, on the status of updates to the current federal I-9 form for Employment Eligibility Verification — see the detail above under "Update Your Training."
If you have questions about the 2022 employment law changes, reach out to Laura Bowser or visit our Human Capital services page.
About the Authors
Dana Dews Gates
is a strategic human resource professional focused on connecting culture and employee engagement with practical policies and procedures. Dana has worked both externally as an attorney and internally in legal and HR for several companies providing advice and counsel on various human resources matters.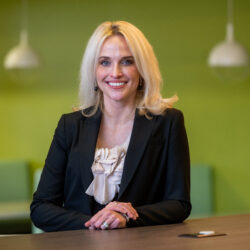 As Fahrenheit's Human Capital Practice Lead, Laura Bowser addresses the HR strategies and pitfalls of creating a work environment that generates innovation, productivity, and inclusiveness—talking about the real, hard choices that business leaders must make, and how to communicate those decisions to boards, executive teams, and employees.