Incentives That Motivate Employees and Attract Talent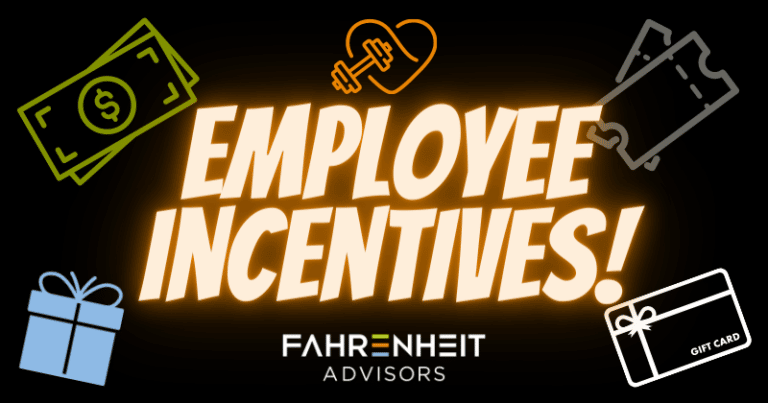 In the never-ending competition for top talent, companies are offering a multitude of different incentives to lure employees to their organizations. Do they really work?
While incentives can be very attractive, like anything they have their pros and cons. When used appropriately, however, they can be a powerful tool in the talent competition.
As a rule of thumb, don't let the incentives lead the conversation. Be sure the job is the right fit for the recruit and the recruit is the right fit for the job. Let the incentives be the icing on the cake!
GetTING Started
Determine what you are trying to achieve by offering incentives.
Don't let the incentives define your company. Hire people who are interested in the company, the product, the service, the job, the other employees … not just the incentives.
Know your people – if the incentives are meant to be global, offer items that are attractive and meaningful to most employees.
Do non-monetary incentives pass the "value test" – would employees rather have the incentive or the cash?
What to Offer
Bonuses – A bonus is a supplemental wage (cash), and employers usually give it as a reward for a job well done or as a gift to recognize a specific moment, such as a holiday or anniversary. Examples include annual, spot, project, team, sign-on, referral, anniversary, or birthday.
Catered Meals – Providing a catered breakfast or lunch can be a refreshing change to a routine that can help promote productivity. Catered meals are also quick and unique opportunities to reward employees for their work, such as staying late to finish a project, or just to get teams to take a needed break and interact with one another.
Childcare Programs – Company-sponsored childcare programs or childcare allowances relieve some of the financial burden on parents and allow them to focus on their jobs while they are at work.
Company Swag – Offering employees company merchandise, or "company bucks" toward merchandise is a way of both gifting and promoting the company. Ideally employees receive a new item of clothing, hat, etc. that they will both enjoy and be proud to wear whether they are representing the company in an official capacity or simply out for a walk.
Entertainment – Tickets to a movie, game, museum, or the theater are always popular. As with gift cards and streaming services, they allow the company to tailor the experience to each employee.
Extra PTO – Offering extra paid time off as an incentive can be highly motivating. Consider offering an extra paid day off for birthdays or company anniversaries – something all employees have in common.
Flexible Schedule – Flex scheduling rewards independent, responsible work habits, providing employees the opportunity to create a schedule that is unique to their needs. This may include working from home and/or adjusting office hours to include the typical 40 hours per week but not within typical office hours.
Gifts – Gifts can be used company-wide or to recognize the accomplishments of a specific employee or groups of employees. Some of the most popular company gifts include tech gadgets, food or snacks, and swag bags.
Gift Cards – Gift cards from almost any retailer or restaurant can be offered to thank employees for a job well done or to congratulate them on an accomplishment or milestone. Gift cards allow for flexibility – and an added personal touch – if you provide gift cards for certain brands or amenities that the employee utilizes.
Happy Hours – Office happy hours provide employees with an opportunity to socialize in a relaxed setting. They can be regular occurrences, or used as a celebration for an accomplishment, a personal milestone, or a holiday.
Personal Fitness/Wellness – Paying for gym memberships or personal fitness classes is a great incentive to encourage employees to stay healthy and illustrate that the company cares about their wellbeing. Employee wellness programs can also serve as a way for employees to feel more connected with their workplace.
Professional Development – Offering professional development opportunities as an incentive can motivate employees to work harder while also nurturing their skills in the workplace. Conferences are a great place to network and learn from industry leaders in their field, while also enjoying a break from the office and perhaps a chance to travel.
Recognition – This no-cost incentive allows the company to recognize top performance immediately.
Subscriptions – Subscription services are popular and widely used, whether it is an online streaming service or a monthly food service. Like gift cards, subscriptions can be tailored to the unique interests and/or needs of each employee.
Team Retreats – Employers often use retreats as incentives to kick-off a new strategic initiative or to reward group achievements. Whether it's an off-site day retreat, a long weekend at a near-by hotel or a week-long event at an exciting location, this incentive gives the team the chance to bond as a group in a new and fresh environment.
Tuition/Testing Reimbursement – Reimbursement for college degrees, professional development programs, trade certifications, testing and/or continuing education can motivate employees to invest in their professional development and become better at their jobs. As with sign-on bonuses, often times companies require that an employee remain with the company for a specified amount of time, or the funds must be returned.
Volunteer Hours – Providing employees with PTO specifically to volunteer on company time allows employees to participate in community events. Volunteer events can also be used for team-building opportunities which enhance employee relations with each other, the company and the community.
Remember …
"No one incentive fits all." Employees are unique in their needs and desires. The incentive that motivates one employee might de-motivate the next.
Don't forget Uncle Sam! Consult with your accountant or tax advisor regarding the potential tax implications of offering incentives.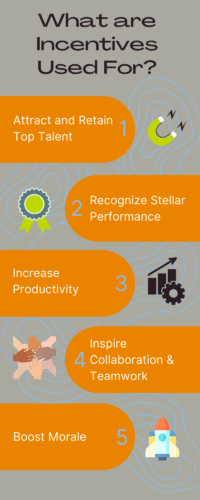 Fahrenheit's HR consultants can collaborate with your team to determine which incentives and perks are a great fit for your culture and recruiting and retention needs and budget.

About the Author
Merryman Putnam partners with clients to provide compensation expertise including total compensation measurement studies where her expertise ranges from creating a compensation philosophy to market review, analysis, and recommendations. She has worked with public, private, and nonprofit entities in a variety of industries.