Use Behavioral Assessments to Attract, Retain and Develop Talent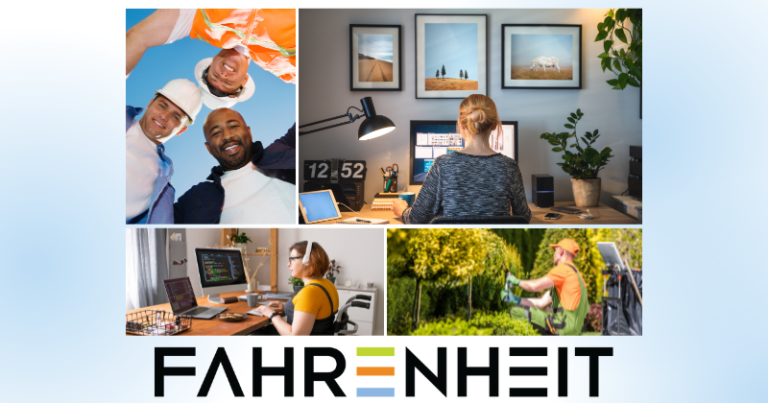 Behavioral assessments are a hot topic for HR professionals. To start using behavioral assessments in your organization, it would be easy to select a tool that's readily available, frequently advertised, or popular and buzzy in the marketplace.
But before you spend a significant amount of time and money investing in one, let's answer some common questions about what they are, their benefits, how to get the most value from them, and the return on investment (ROI) of using behavioral assessments to attract, retain and develop talent in your organization.
What are behavioral assessments?
A professional's unique attributes can be uncovered through a psychometric behavioral assessment, which provides information about their behaviors, attitude, personality, and beliefs.
This article focuses on psychometric behavioral assessments, which:
Include self-evaluation responses and can also include observer/rater feedback.
Have no right or wrong answers.
Are created from a psychological model or some other theory.
Are grounded in research with strong validity and reliability.
Behavioral assessments help uncover employees' unique needs and motivators by providing a snapshot of their strengths, opportunities, and what's important to them. A clear line of sight to these specific needs and motivators empowers decision making — on a personal or company-wide level — related to such things as work schedule preferences, work-life balance opportunities, compensation and benefits, workplace perks, employee recognition, and training and development actions.
These insights are also essential to understanding what employees need to be at their best. Do they like sharing personal information when interacting with others, or are they all-business? Do they need one-on-one touches from their manager throughout the day to feel confident and engaged? Are they motivated by deadlines? Do they thrive on structure? Do they need time to process new information before they respond?
Finally, behavioral assessments can improve team communication and collaboration by revealing insights about how individual employees behave in groups and what each needs to feel comfortable making team contributions. Team interactions can then be adapted or restructured according to employee strengths and motivations. This is especially valuable for fostering stronger communication among employees who may be hybrid, remote, and in the office. Are employees comfortable turning on their camera? Do they prefer chat or email to video conference or a phone call? Do they want the opportunity to connect on a personal level with others on the team? Do they thrive in a structured team environment?
Want to do a little research? Some of the most widely used assessments include: Hogan, TriMetrix, Enneagram, Birkman, Myers Briggs, StrengthsFinders, True Colors, and Predictive Index. In our article about investing in personality assessments, we describe how team productivity is boosted with administration.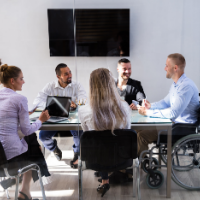 What are the benefits of behavioral assessments?
Individual Development – Behavioral assessments provide an individual with information about what makes them tick and what motivates them, information that can be valuable in determining a personal development pathway.
Team Building and Team Development – By creating awareness about individual interactions and roles within teams, behavioral assessments can help shape team dynamics, identify areas for improvement and focus, and foster stronger communication among hybrid, remote, and office-based team members.
Career Development and Progression – Behavioral assessments provide additional perspective and data to better identify growth and career planning opportunities for individual employees.
Talent Selection – Using a validated and reliable behavioral assessment offers additional insights and information during the hiring process, which can help reveal a candidate's strengths, weaknesses, and overall "fit" with company culture as well as with their potential team and manager.
How can I get the most value from behavioral assessments?
Understand the WHY – Is there a clear purpose for using a behavioral assessment? Don't do it because it's trendy or it sounds like it would be fun.
Determine Relevance – Can you connect the behavioral assessment outcomes to learning and development objectives or performance initiatives? Ideally the answer is YES.
Take Your Time – To yield meaningful and actionable results, you need to invest the time to administer the behavioral assessment, review the results, and appropriately debrief with all participants.
Review Your Budget – Ensure you have the budget to properly administer the behavioral assessment. Up-to-date, well-researched, and supported assessment tools are more expensive than less-legitimate versions that are often cheaper or even free.
Ask the Right Questions – To help you determine the right tool for your organization and your goals, you need to assess the assessment provider. Here's how:
Ensure it's a scientifically sound tool. What model is the assessment based on?
Ask to see recent statistics on reliability and validity. Can the provider back up its claims?
Understand the user experience. Is it easy to access, complete, read, and interpret?
Ask about customer support. When and how will the provider help when you have questions?
What's the ROI on behavioral assessments?
Increased Employee Engagement – Behavioral assessments can help reveal meaningful ways to boost employee engagement.
Increased Retention – Employees who are more engaged and who have opportunities for more personalized learning and development are less likely to want to leave.
Decreased Turnover – Insights and information from behavioral assessments will help you make better hires.
Decreased Hiring Costs – When you don't need to replace employees who leave or new-hires who don't stick, you save on related hiring costs.
These metrics are intentionally measurable. We recommend comparing these metrics before and after you initiate any behavioral assessment. Even better, conduct a pilot within your organization and measure the results before implementing it company-wide. This will not only help you quantify value, it will help you determine any necessary course corrections to ensure your full rollout is positioned for success.
What's the bottom line?
Using behavioral assessments to attract, retain and develop talent can be a powerful tool in your HR toolbox. In my experience, connecting the outcomes to specific performance goals and learning objectives will not only give you the most bang for your buck but will have the most impact on your employees and your organization.
Fahrenheit Advisors has access to more than two dozen psychometric assessments for our clients. For more information on selecting and using assessments for talent development and management initiatives, connect with us for a complimentary assessment consultation.

About the Authors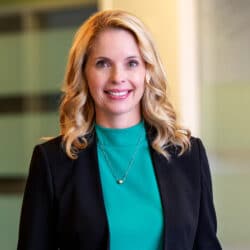 Rachel Lutowsky has almost 30 years of experience in organizational leadership and has used a variety of psychometric assessments for the duration of that time. She has built her career engaging businesses to develop the talents and skills of their greatest asset – people. She understands where business challenges meet interpersonal dynamics, and brings a unique, personable style to coaching, consulting, and strategic planning that gets results.  As a self-proclaimed assessment junkie, she loves delving into the science behind behavioral assessments and helping clients to select the right one for their company initiatives.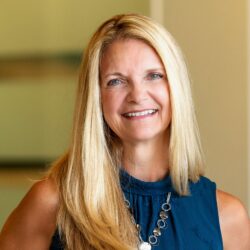 As an operationally focused strategic senior human resources professional, Melody Donovan-Hopkins has more than 17+ years of progressive experience in the information technology, healthcare data analytics, life sciences, and financial industries. She is a strategic human resources servant leader with business acumen managing the employee life cycle.