Fahrenheit Finance & Accounting Expert Spotlight: Russ Gambrel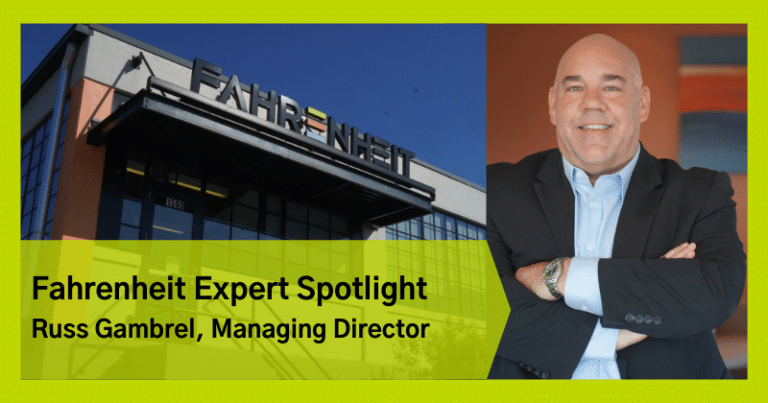 Russ Gambrel has never been an "accountant's accountant." He's more of a "chief executive's accountant." A talented practitioner with excellent communication skills who assesses financial process challenges, succinctly communicates solutions to organizational leaders, and leads effective implementations that get results.
As a fractional consultant, Russ rights the ship quickly when a client's accounting infrastructure fails, or a key person leaves their team. He knows exactly how to "triage" issues, fix them, and keep the machine running until backup arrives, a new hire is made, or new procedures are executed.

Industries & Focus
Insurance

Private equity/venture capital

Tech startup

Telecommunications

Defense

Public accounting/SEC reporting
Software & Systems
Great Plains

NetSuite

SAGE

Quickbooks (Enterprise & Online)

SAP

PeopleSoft
Get to Know Russ
My hometown (St. Louis) is the best baseball city in the world. The greatest moment of my childhood was sitting in right field watching Bruce Sutter strike out Gorman Thomas to end game seven of the 1982 World Series. I had never felt that type of instant mass euphoria, and that team attached itself to my DNA. I'm a superfan. I've since watched them win another world series in person and that never gets old. My heart will forever belong to the St Louis Cardinals.
Find the straightest path forward for your organization with experts like Russ at Fahrenheit Advisors.