Trends and Opportunities for CPA Firms in 2022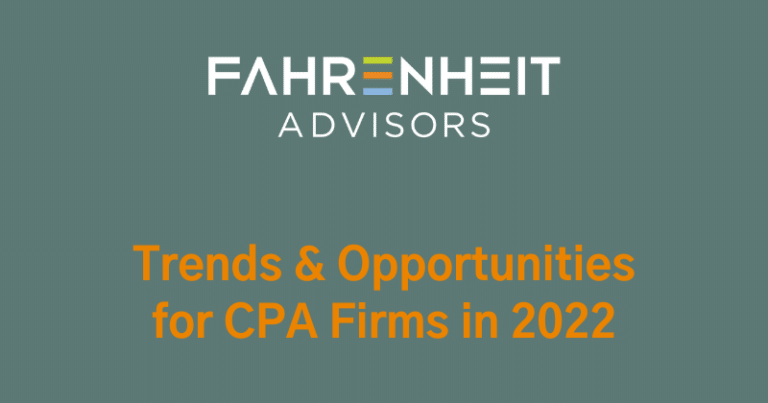 We're still adapting to the changes CPA firms experienced during the pandemic. The trends and challenges facing CPA firms in 2022 are a direct result of new experiences, new environments, and new expectations brought about by COVID-19, including such challenges as staff shortages and capacity issues.
As we reflect on the second anniversary of the World Health Organization declaring COVID-19 a global pandemic and look back at the past two years, we believe it's also time to look ahead.
We recently sat down with industry expert Gary Thomson to tap into his experience as well as share our own, with the purpose of taking a close look at the trends and challenges facing CPA firms in 2022 — and how they are opportunities for growth. This article highlights the five trends Gary and I discussed. Check out the full conversation.
TREND: GROWTH DESPITE FEAR
Growth has long been an imperative for firms to succeed. Managing partners know and understand the importance of growth. But right now there's a lot of fear around the idea of growth, primarily because partners and staff are already stressed and stretched thin by the workload of the busy season and uncertainties that developed during the pandemic.
What's keeping managing partners up at night is the challenge of how to address the need for growth, and set targets around growth, without initiating a tipping point and overwhelming an already-overburdened team. The question is: How do we talk about growth when we already have a hard time getting all the people we need in place to get the work done?
The reality of addressing growth in challenging times is it's a balancing act, but growth must be a focus. Saying "we're going to shut down growth" is a dangerous decision. The opportunity to keep focused on growth, and keep focused on the right type of growth, is important for firms, even in challenging times — and perhaps especially in challenging times.
TREND: BUILDING ADVISORY
The past two years amplified the shift toward building advisory into a CPA firm's core capabilities. It's the wave of the future. Programs like the PPP and ERC were a catalyst for CPAs to recognize the opportunity to be advisors and go beyond just doing a tax return or an audit.
There's a lot of upside to building advisory. In the advisory role, firms have the opportunity to become their clients' quarterback, coordinating resources like bankers, attorneys, and HR professionals to serve the client based on their unique needs. It's about being the point person on whom clients can rely, solving a challenge for a client, or helping a client take advantage of an opportunity — in other words, it's all about moving things forward for the client.
TREND: EMPLOYEE ENGAGEMENT
Building advisory also helps a firm's early-career employees find valuable career paths in specialties beyond audit and tax. It's the opportunity for employees to get more involved in the growth process earlier, so they don't have to wait to become partner to do that. This has opened up the world to them. As a bonus, keeping all team members engaged and participating in finding more advisory clients boosts retention.
One way to accomplish building advisory without burdening a burned-out team is by utilizing existing compliance employees. Talk about building an advisory practice can make compliance employees nervous, because they begin to worry about their future with the firm. As a result, CPA firms are helping compliance employees pivot to become more advisory. In addition to bringing in outside resources or new people to build advisory, compliance employees can be converted to be more advisory oriented and have the opportunity to grow their role as well as grow with the firm.
TREND: SHIFT TO VIRTUAL
The pandemic shift to virtual workplaces has enhanced opportunities for firms to work with clients no matter where they're located. Gone are the days of firms flying coast to coast to start a working relationship, or clients looking for a tax advisor next door. Acceptance of a virtual workplace opens up opportunities for all firms, especially in the advisory arena.
TREND: M&A LOSS
Today's CPA firms are dealing with losing clients through M&A deals. Clients get acquired — and then are no longer clients. It has nothing to do with a firm's service, it's just an unfortunate reality.
This is a pressure CPA firms haven't experienced before, and a situation we haven't seen in our nearly 40 years in the industry. The situation requires CPA firms to be engaged around growth — as an opportunity to add market share, and just to keep up with these types of client transitions.
THE OPPORTUNITIES OF GROWTH
Overall, growth makes people feel good about their firm — even people who are in challenged areas. They feel good the firm is expanding its services, looking for new ways to engage its people, and investing in its team. People feel especially good if their firm is growing when others aren't.
At today's partner retreats and senior-level staff meetings, when you ask groups how many people want to focus on growth based on how busy they are, most keep their hands down. But when you ask how many people want to be part of a firm that's growing, almost everyone raises their hand.
Firms with a positive growth vibe — a swagger — are firms people want to work for because they're moving onward and upward. That's where the opportunities are. That's what people want.
Growth:
Complements where people want to go career-wise
Creates vibrancy in the firm
Gives employees opportunity in the future
Stabilizes market position
Every firm grows differently. Every firm sells differently. And through a successful sales transformation process, every firm can be involved in advancing and achieving, firm-wide, by service line, or by industry practice area. Each firm has its own people and personalities, and sales transformation helps each grow in their own unique way. The process is not one-size-fits-all. As a bonus, everyone can be involved, not just the senior partners. The focus is helping people think about growth by leveraging their own personality and skills, then pushing them to be better.
When you help people win, they get excited — and that further strengthens the positive growth vibe and creates a firm people want to be part of.
Let's face it, there's just no neutral in business. We're either going forward or we're going backward. Looking at the trends and challenges facing CPA firms in 2022, we still see a bright future.
Fahrenheit is here to help! To find out how we can help you initiate a sales transformation process to amplify your opportunities to grow, contact us today. Our team of seasoned, C-level executives and consultants is here to help you find the straightest path forward.
About the experts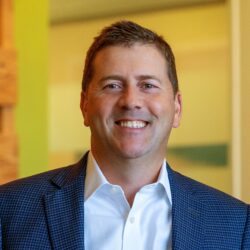 John Atkinson is a Managing Director at Fahrenheit Advisors and leads the Sales Transformation practice. He is a sought-after sales leader with nearly three decades of experience leading, growing, and managing sales teams, and driving profitable revenue for companies of all sizes. He is passionate and obsessive about helping clients solve their most vexing sales challenges and achieve their loftiest revenue goals.
Gary Thomson, CPA, serves as a Practice Management Consultant to CPA Firms with a focus on strategy, leader development and coaching, succession planning, owner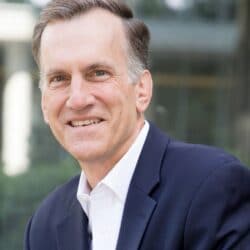 compensation, M&A, culture, profitability, and innovation. After thirty-plus years in public accounting leadership, Gary now pursues a passion to impact the future of the public accounting profession. He mixes diplomacy with accountability to drive success for future-focused firms.