How to Sharpen Sales Effectiveness in an Economic Downturn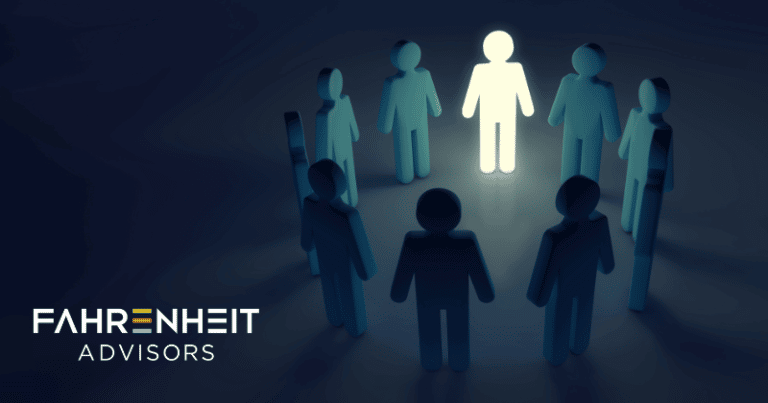 Have you been running at breakneck speed, trying to keep up with demand? Are you ready for the potential market slowdown and upcoming demand changes? When was the last time you looked closely at your sales process and go-to-market strategy?
Since Covid, many companies have struggled to run sales operations at maximum effectiveness because they have been reacting instead of proactively planning. From managing thin sales staffing to confronting unusual demand and supply issues, the variables have collided to create a challenging environment. Sales teams are especially concerned about 2023 because this cycle isn't like others in our experience. Prices are high, unemployment is low, and we have the added challenge of returning to active selling and rebuilding effective pipelines.
At Fahrenheit, we believe this time presents an opportunity to help your sales team be more successful. Last summer, we published an article, "7 Sales Leadership Strategies in a Downturn," that shares why. As the new year begins with uncertainty still on the horizon, the strategies remain just as relevant. Will Hall, sales advisory consultant for Fahrenheit, reinforces this sound advice for sales leadership with these added insights for 2023:
OPPORTUNITIES TO HELP YOUR SALES TEAM BE MORE SUCCESSFUL in 2023
An economic slowdown affords sales leaders time to reflect and engage in sales planning that has likely been neglected.
Use the time to analyze your processes and share best practices that are working while reexamining the key metrics that drive your business.
Analyze your go-to-market segments, messaging, and delivery methods.
On the other side of the downturn, you will be well prepared for the next growth chapter of your company.
7 sales LEADERSHIP STRATEGIES IN A DOWNTURN
1. Remember, Recession is Temporary
How you manage through a recession can go a long way toward positioning your business and your team ahead of your competition and determining the speed with which you exit the downturn. Worries about a downturn are normal, but endeavor to channel that energy into planning and applying a steady hand in managing your team. Your competitors may overcorrect and choose layoffs or lower customer service standards. Or they may be slow to react to economic challenges. Careful planning and execution can turn a downturn into accelerated growth when the economy regains its upward momentum.
2. STAY CLOSE TO YOUR TEAM
Let your team know that you support them and rally around the challenge. Face the uncertainty by reaffirming your team's purpose and identity. If your team brings a confident, focused approach, they'll galvanize their customer relationships. How you frame uncertainty is critical. Listen and support your team but avoid commiserating about conditions. Keep the focus on navigating through them. Ask your salespeople what they would do or how they would manage any challenge that they see.
3. INCREASE THE QUALITY & FREQUENCY OF INTERACTIONS WITH CUSTOMERS 
A downturn is the absolute right time to review your internal and external meeting cadence and the quality of discussions with customers. What's working? What isn't? Get input from your team and customers. Be prepared to listen and learn, share best practices internally, and use them to improve communication with your customers to stay on top of their needs. Share wins and great stories often and with all. This is a time to show the resilience and quality of your team and business.
4. REVIEW PROCESSES BUT DO NOT RADICALLY TIGHTEN PROCESS COMPLIANCE
In a declining or uncertain market, every lead, every interaction, and every sales call become more critical. If you have solid processes, be honest about how your team adheres to them coming out of the last two years. Get buy-in on any changes you think are necessary instead of mandating heavy-handed compliance. Having the team's buy-in around good processes allows you to make the right adjustments and avoid overcorrecting and alienating team members.
5. DOUBLE DOWN ON REVIEWING AND COMMUNICATING YOUR VALUE PROPOSITION
Reinvest in training to ensure your sales team understands and advances your value proposition. Make sure that your team knows the positive business impact of value proposition and relentlessly positions it with prospects and customers. It will pay dividends in how you qualify leads, convert, and hold on to margin in a tighter environment.
6. STAY ON TOP OF YOUR PIPELINE
Stay tuned to leading indicators such as lead and appointment counts. Stay vigilant to key customers' volume. Make sure that you are having business discussions with customers to understand their forecasts and the use of your products.
7. ESTABLISH NEW PROCESSES OR MEASURES IF NEEDED
If you see a falloff in business, establish processes to understand not only where the falloff is happening but why. This will help you zero in on the right solution and avoid over-correcting.
No leader wants to face a downtown. But there is an unseen benefit. It presents a great opportunity for a well-equipped team with great processes to be more agile and make the right adjustments to thrive. Channel the worry and uncertainty of the market into making sure that your processes and people are prepared.
Fahrenheit's experts have experienced several market cycles and can help you and your sales team use this time to plan, focus, and thrive. Let's prepare your sales team for maximum effectiveness in any economic environment.  Contact us today!
About Will Hall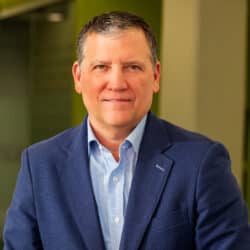 Will Hall is a results-driven executive with 20+ years of progressive leadership experience in business development, sales/marketing, and consulting. Throughout his tenure, he has focused on growth initiatives followed by tactical execution in early to mid-stage manufacturing companies. Will's background includes managing categories with big box retailers, building international markets, launching new products and new brands as well as building sales processes and commercial teams. As a Managing Director at Fahrenheit, Will leads sales transformation and market strategy growth initiatives for leading clients. He comes to Fahrenheit with a broad range of expertise in B2B and B2C strategy, Business development, Go-to-market strategy & execution, and more.