We've Got An Updated Story To Tell
After so many years in business, it's time for some reflection. "It's incredible to think that we are in year ten already at Fahrenheit," says Co-Founder Rich Reinecke. "After helping hundreds of clients achieve their goals, we've taken a step back to reflect and evaluate our position in the market based on our evolving business model — something we often advise our clients to do. After a lot of strategic discussion and careful planning, we've arrived at a clear view of who we are and how we serve our clients. That's why our friends and clients will see subtle changes to our brand and in our messaging in the upcoming weeks," he adds.
In the works: a new logo, tagline, printed collateral and much more. All carefully designed and crafted to communicate who Fahrenheit is and its unique approach.
"This is a really interesting time for us at Fahrenheit, and we are excited about this milestone in our history," says Rich.
About Rich Reinecke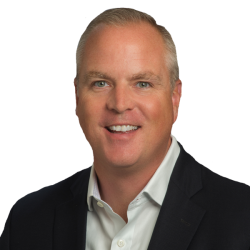 Rich is the Co-Founder of the The Fahrenheit Group (now Fahrenheit Advisors) and a recruiting industry veteran with a unique blend of large corporate experience and dynamic entrepreneurial spirit. Rich works with every level of business, from emerging growth and middle-market to Fortune 500 companies, and is key in client development and recruiting talent both internally and for clients. Rich brings more than 20+ years of recruiting industry and entrepreneurial experience to the firm, and is a well-networked connector. This gives our firm the ability to leverage relationships to help our team and our clients accomplish their goals.