The Fahrenheit Group establishes its Carolinas practice in the Research Triangle Park-area
For Immediate Release
Contact: Amanda Colocho, 804.788.1414
The Fahrenheit Group establishes its Carolinas practice in the Research Triangle Park-area
The firm taps long-time area finance and business executive, Vincent Morgus as Managing Partner
Raleigh, N.C., Sept., 16 2015 – The Fahrenheit Group—a Richmond, VA-based, full-service advisory firm – is pleased to announce that Vincent T. "Vince" Morgus will be joining the firm as Managing Partner, Carolinas. The Carolinas practice will extend Fahrenheit's work with emerging-growth and small-to-middle market companies into the Southeast. Vince will be responsible for establishing and building Fahrenheit's Carolinas practice – initially focused in the Research Triangle Park-area. Joining Vince will be Christopher B. "Chris" Kelly, Managing Director. Since May 2015, Chris has been providing advisory services and fractional finance support to Fahrenheit's first emerging-growth client in the Triangle.
"We believe Fahrenheit, with our experienced team of advisors and flexible, outsourcing business model, will bring an efficient alternative to the Carolinas' emerging-growth and small-to-middle market company ecosystem that allows companies to gain access to needed business advisory resources and skills," said Keith Middleton, Co-Founder of The Fahrenheit Group. "Vince's corporate track record of moving growth-poised organizations forward and creating stakeholder value makes him an ideal fit to lead our Carolinas practice."
For 16-plus years of Vince's professional career in the Research Triangle-area, he's held roles within corporate finance, operational finance, and corporate development at Quintiles Transnational. During his tenure, the company grew net revenue from approximately $65 million to over $3 billion, to become the world's largest provider of product development and integrated healthcare services to the biopharma and healthcare industries. Prior to Quintiles, Vince worked at Big 4 public accounting firms and at several start-ups. Most recently, Vince held chief financial officer roles at various companies based in the Research Triangle-area. As Managing Partner, Carolinas, Vince brings expertise and C-suite experience across strategy development, management, and execution; alliances, partners, and mergers and acquisitions; capital markets transactions; and financial analysis, forecasting, and reporting.
"With growth capital continuing to be at a premium, emerging-growth and small-to-middle market companies need to improve their cash-return-on-investment and having on-staff, full-time corporate development, finance, and human resource executives are becoming a "nice-to-have," said Charles Merritt, Executive Director of the Minor in Entrepreneurship at UNC Chapel Hill. "The Fahrenheit Group offers, across these disciplines, a disruptive-approach, which aligns with the trend of a "sharing economy" – think Uber and Airbnb – by arming entrepreneurs, company CEOs, and boards of directors with senior business leaders and experience on a fractional, interim, or on-call basis."
The Fahrenheit Group's disciplines encompass finance, advisory, and human resources solutions underpinned by its Richmond-based talent acquisition practice. As Fahrenheit enters the Research Triangle marketplace, the Carolinas' team will focus on offering advisory services, including growth planning, financing evaluation, acquisition strategies, buy-side diligence, and sell-side readiness. These advisory services will be supplemented with offerings across finance, accounting, and human resources. Consistent with The Fahrenheit Group's expansion into Northern Virginia and Phoenix, the Carolinas' team will draw upon the Group's resources to provide solutions for our clients with the right resource, skill set, and experience-level to deliver measurable outcomes.
About The Fahrenheit Group
Founded in 2010 by Keith Middleton and Rich Reinecke, the Fahrenheit Group is a full-service advisory firm that helps growth-oriented organizations overcome their most challenging hurdles. Our team is comprised of senior business leaders with real-world experience in three practice areas – Accounting and Finance, Business Advisory and Human Resources. We leverage the extensive knowledge of our team to understand clients' true needs and implement practical solutions.
Fahrenheit's advisors offer experience-based, C-Suite thinking to businesses in transition. Our consultants – who have led fast growing and profitable organizations – arm business leadership teams with the strategy, knowledge and expertise to inform decision-making and drive value. Whether you're an emerging company or an established business, our team can get you from point A to B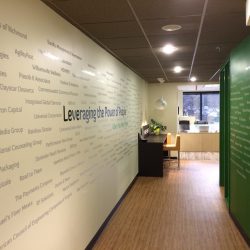 To learn more, visit https://fahrenheitadvisors.com.