Fahrenheit Executive Shares Expertise in Private Equity Podcast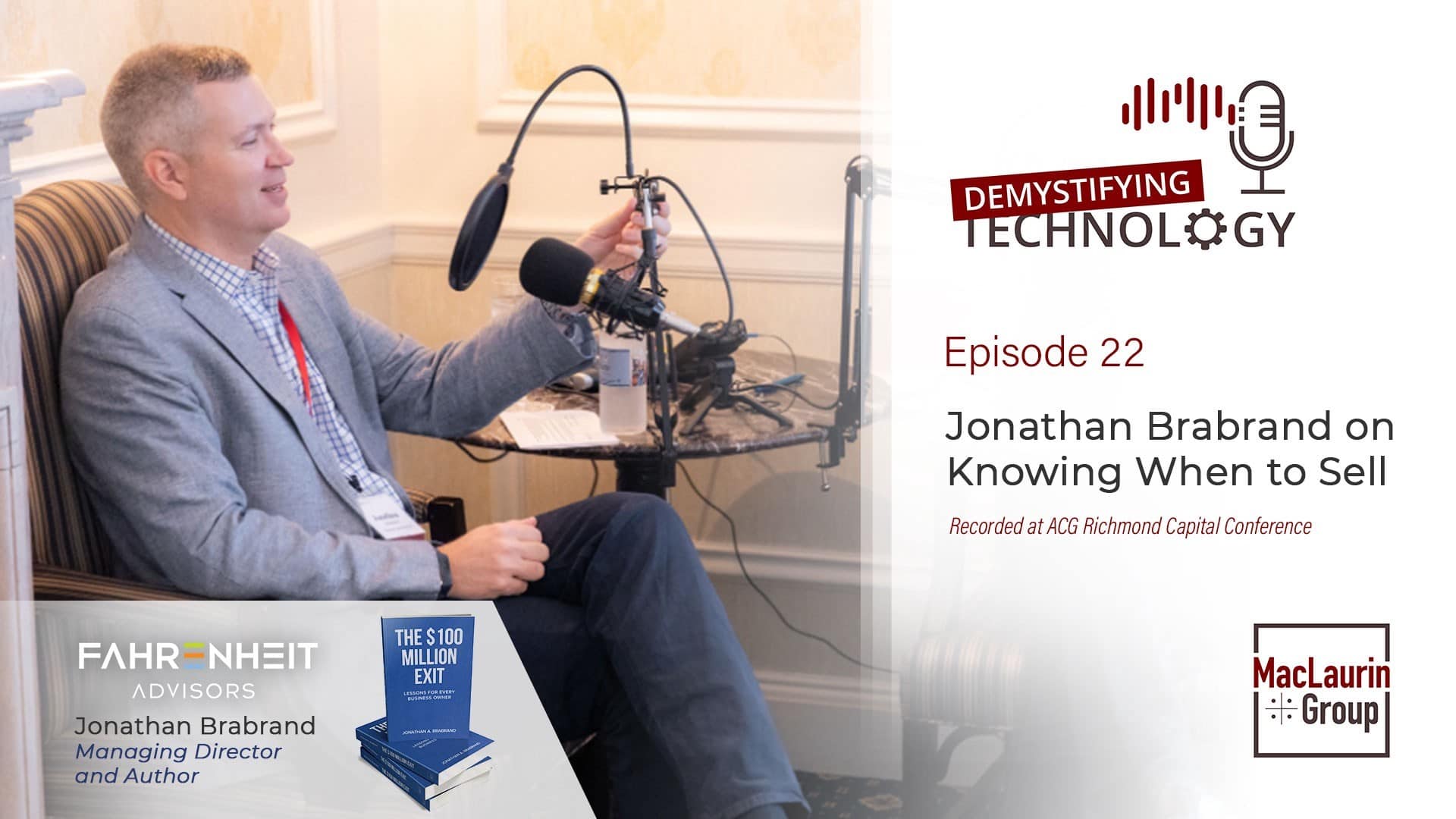 Fahrenheit Advisors Managing Director, Jonathan Brabrand, recently recorded a podcast episode with MacLaurin Group. During the podcast, Brabrand reveals the steps a business owner can take to make their businesses more attractive for private equity investment. We also learn Brabrand has an exit strategy book in the works! Learn more here.
ABOUT FAHRENHEIT ADVISORS
Fahrenheit Advisors is a full-service advisory firm that helps companies overcome challenges and find the straightest path to growth. Fahrenheit specializes in Business Strategy, Accounting and Finance, Human Resources, Sales Transformation, Investment Banking and Executive Search & Recruiting. Our team of seasoned, C-level executives and consultants collaborate with management to define strategy, build roadmaps, execute initiatives and deliver measurable results. We serve clients across all industries focusing on emerging growth and middle-market companies, as well as nonprofit organizations and state agencies. Headquartered in Richmond, Virginia, the firm has an office in Phoenix, Arizona and additional resources in Charlottesville and Roanoke, Virginia, Raleigh-Durham, North Carolina and Florida. For more information about Fahrenheit, visit fahrenheitadvisors.com or email us at sales@fahreheitadvisors.com.