Cynthia Macturk joins The Fahrenheit Group as New CFO
The Fahrenheit Group is excited to announce our new CFO, Cynthia Macturk. In this role, Cynthia is responsible for many different facets of operations here at the firm. She will oversee accounting, IT, facilities, human resources, and operations of the firm — everything from new hire onboarding and month-end close to cash management and making sure everyone gets paid on time. In addition to the day-to-day functions, she has a leadership role with the fractional finance and accounting practice, as well as providing technical and project support to finance and advisory engagements.
Most recently, Cynthia was the CFO at Baby Fanatics, a manufacturer of officially licensed NFL, MLB, and collegiate baby and toddler products based out of Glen Allen. Prior to her role there, she served as CFO at Monument Consulting until their acquisition. She has also worked at KPMG, Capital One, and a local CPA firm where she has done everything from month-end close, ERP systems implementations, and served as director of SEC reporting.
Cynthia graduated with a Bachelors in Business Administration with a concentration in Accounting from the University of Richmond. After graduating, she went on to earn her MBA, also from the University of Richmond.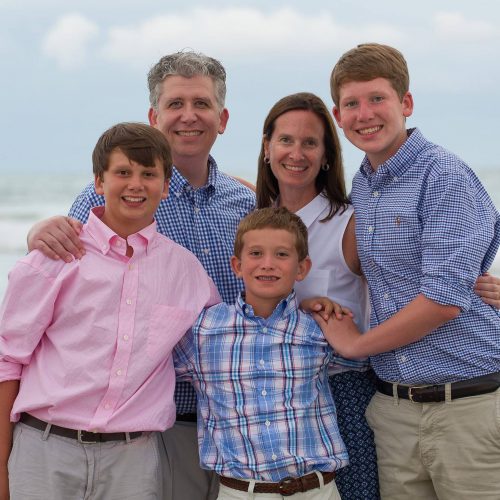 Cynthia lives in Glen Allen with her husband and 3 sons. When she's not working, she can be found at Tuckahoe Little League watching her boys play baseball with her husband, Chris. In addition to playing baseball, her sons are also involved in swim team and basketball. She stays busy with her son's sports, as well as being active on the PTA, and she is attempting to run the Monument Avenue 10K this spring for the third time. Originally from Winchester, Virginia, she came to Richmond for school and loved the area so much she never left.