What is Executive Presence and How To Get It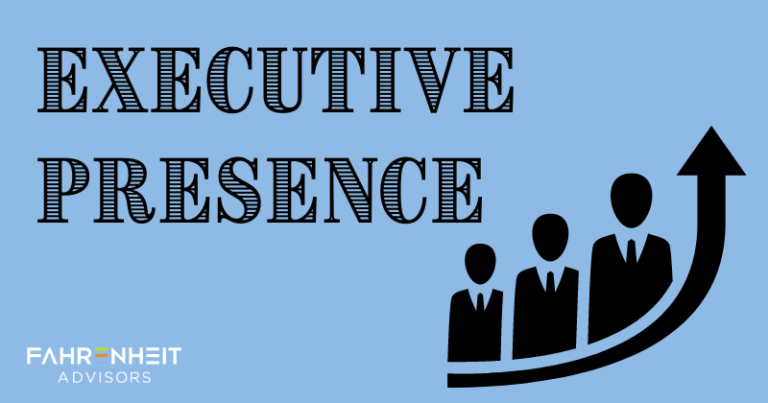 Executive Presence or EP, as we will call it in this article, is always a hot topic for leaders and anyone within a company that is focused on building their career path, developing skillsets, and growing personally and professionally. Developing your EP is focusing on traits that can help get you to the next level. Read on to learn more about executive presence and why it is important to leaders and others interested in growing their career.
What is EP?
The simplest way to describe EP is to know how to do your job and command presence and authority. It is the combination of characteristics that increase your impact as a leader. Often, people think immediately public speaking skills when discussing this topic. While that is certainly an important skillset, it is not the only trait to consider. Some of the largest factors in EP include strong communication skills, body language, and relationship skills.
Why is EP so Important?
The capability you exude in your role is the image that informs others that you are in charge, confident, and capable of leading others. Consider how important these three factors are to your role, your team, and your company. This image you should demonstrate is authentic, influential, and highly effective.
How Can I Get EP?
To get EP, focus on how you influence others. When you keep others at the forefront of your mind, trust and credibility are built and your EP increases.
To get started on the path to increasing your EP, there are two steps:
STEP #1:
Know your strengths and your challenges. Ask trusted colleagues to give you feedback on key areas. If you want to formalize the information gathering, there are numerous assessments available to provide this information. Additionally, a 360 degree evaluation which provides feedback from your peers, direct reports, and executives can be conducted.
For more information on assessment options please reach out to Experts@FahrenheitAdvisors.com
STEP #2:
The feedback collected during step one, along with your own personal thoughts, will determine where you need to focus your attention. Some key characteristics to consider include poise, confidence, decisiveness, connection, and clear and effective communication.
The pandemic has created a new challenge to build executive presence virtually. You can still maintain your skillsets or begin to build and grow your leadership capabilities, even if it is mostly through virtual means.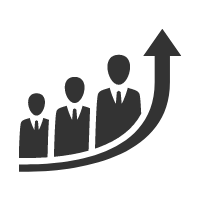 Quick tips to consider to enhance your presence in virtual/video meetings
1.) Talk into the camera. Place a sticker next to your camera and speak directly into the camera. Do not look at your face on the screen. In fact, remove your personal video projection of your face so you are not tempted to look at yourself while speaking. Speaking directly into the camera gives the impression that you are making direct eye contact with each person in the meeting. Research shows the importance of eye contact when building trust and credibility.
2.) Use a virtual background of an attractive looking office space. This works especially well when you do not have a naturally attractive or well-organized workspace that will be projected during the meeting. Busy or unorganized spaces can give a perception to the members of your meeting that you may be personally unorganized as well. Also, it can be distracting to see a messy pile of books and papers in your video screen.
3.) Use a microphone and do an acoustic review of the room that you're in to make sure people can hear you clearly. Eliminate external noise as much as possible.
4.) Body language – Pay attention to your distance from the camera and hand gestures that can be seen on camera. If you tend to "talk" with your hands, perhaps consider backing away from the camera so your participants can see your arms and hands as you speak. Nothing is worse than hands flailing on the camera while you cannot see the speaker's arms, so it appears like floating hands "talking" up a storm.
5.) Interruptions happen– do your best to eliminate distractions and interruptions, but also remember that we are all in the same boat right now. Some of us are working at the kitchen table while our school aged kids are doing virtual learning and this may interrupt our call. If that happens, don't make a big deal about it. Simply acknowledge it, rectify the situation when possible, and move on.
recommended readings on EP:
Our team of leadership coaches are skilled in supporting your executive presence goals. Whether you are a leader seeking to "up your game" and vie for a new role or you are an individual interested in climbing the proverbial "corporate ladder", Fahrenheit has the support for you. Email us at experts@fahrenheitadvisors.com to learn more.
Do you have some tips and thoughts to share? Send me an email: rlutowsky@fahrenheitadvisors.com and connect with me on LinkedIn here: https://www.linkedin.com/in/rachel-bohl-lutowsky-44b769/.
About the author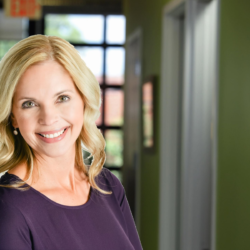 Rachel Lutowsky helps develop Fahrenheit's business by building and maintaining strong relationships with corporate level executives and referral sources and providing clients with customized strategies for solving their challenges and growing their business. As Fahrenheit West's managing director, she also leads and manages the office's consultants and operations. She is a member of Fahrenheit's Leadership Team.