What Employers Need to Know About the FFCRA Expiration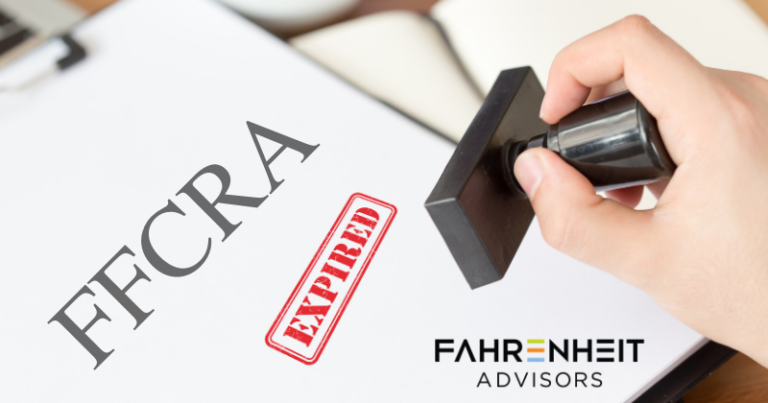 With all that has been happening on the national stage recently, the expiration of the Family First Coronavirus Relief Act (FFCRA) has gone somewhat unnoticed. The reality is that the act that was put in place in April of 2020 to protect employees during the pandemic by providing the nation's first mandated paid leave protections, has expired. This expiration may come as a surprise to many who have assumed that these protections would last as long as the pandemic endured. Unfortunately, the expiration is really a "hard stop" for these paid leaves and both employers and employees need to understand what this means for them.
CONSIDERATIONS FOR employers:
1.) There continues to be nothing that prevents an employer from providing paid leave to their employees. One might argue that the existence of the FFCRA has made paid leaves more commonplace, accepted and somewhat of an expected benefit. What the future of paid leaves looks like in your organization continues to be fully within your control.
2.) While Congress has taken no actions to extend the FFCRA, it has enacted the Consolidated Appropriations Act of 2021. This new act enables employers to continue to honor paid leave requests through March 31, 2021, by allowing employers to continue to seek tax credits for the expenses associated with the payment of these leaves. Employers who choose to continue paid leaves beyond March 31, 2021 must understand that their ability to seek tax credits will cease.
3.) One bright spot for employees is that the new act does require employers honor leaves that have been previously approved. To some degree the extension of tax credits is intended to act as a "run out period" for leaves that have been requested and approved prior to December 31, 2020.
4.) On the other hand, the Act does not extend new leave requests associated with childcare or extended FMLA. Previously eligible employees who have not requested leave prior to December 31, 2020 will not be allowed to do so under this Act. It also does not enable employees who have used some, but not all of their allowed leave, to seek the remainder of their paid leave.
We are here to help you navigate your unique human resource challenges or provide experienced resources on a part-time or short term basis. Reach out so we can help you navigate HR with confidence- Experts@FahrenheitAdvisors.com.
About the Author
Nathan Duet brings expertise in building sustainable human resources functions within rapidly growing organizations and making strategic adjustments to policies and practices to accommodate an organization's strategy and development. With nearly 40 years of experience, Nathan collaborates with clients to build a balanced approach to human resources management that facilitates the growth of team members while achieving, and exceeding, organizational objectives. He is skilled in all areas of human resources management including employee relations, compensation, benefits, communications, performance management, and compliance with state and federal labor laws.