VIDEO: Is Virtual Coaching Effective?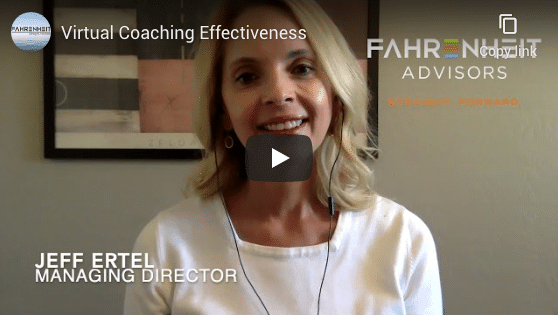 Our coaches believe that virtual coaching is very effective. In fact, some coaching experts believe it may be even more effective. Listen in as our experts share their thoughts on virtual effectiveness and how it often trumps a face-to-face interaction.
When to Engage a Coach
Many leaders are reaching out and asking for support during these challenging times. Having a coach available to ask you deeper questions and get you focused on increasing your leadership capabilities is helpful during this time of the pandemic. Reach out to us if you would like to set up a session today.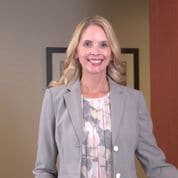 About Rachel Lutowsky
Rachel Lutowsky, Managing Director of Fahrenheit Advisors – Phoenix, has a solid track record of engaging businesses in maximizing the talents and skills of their greatest asset – their people. Rachel has focused her talents on consulting with a variety of companies nationwide to maximize effectiveness through employee development and coaching. With expertise in development and growth at all levels of an organization, she focused solutions on leadership skills, strategic goal setting, and building communication. Contact Rachel.
Jeff Ertel has 25 years of successful international business experience, serving as CHRO and VP of HR while sitting on Executive Leadership Teams in large global and midsized Private Equity companies, such as Nestle USA, Treasury Wine Estates, and Victor Technologies International. He assisted in developing and implementing aggressive growth strategies that more than tripled the revenue in his Division and supporting the successful sale of a nearly $1 billion Private Equity portfolio company. Contact Jeff.