Navigating COVID-19: 6 Things HR Pros Should Remember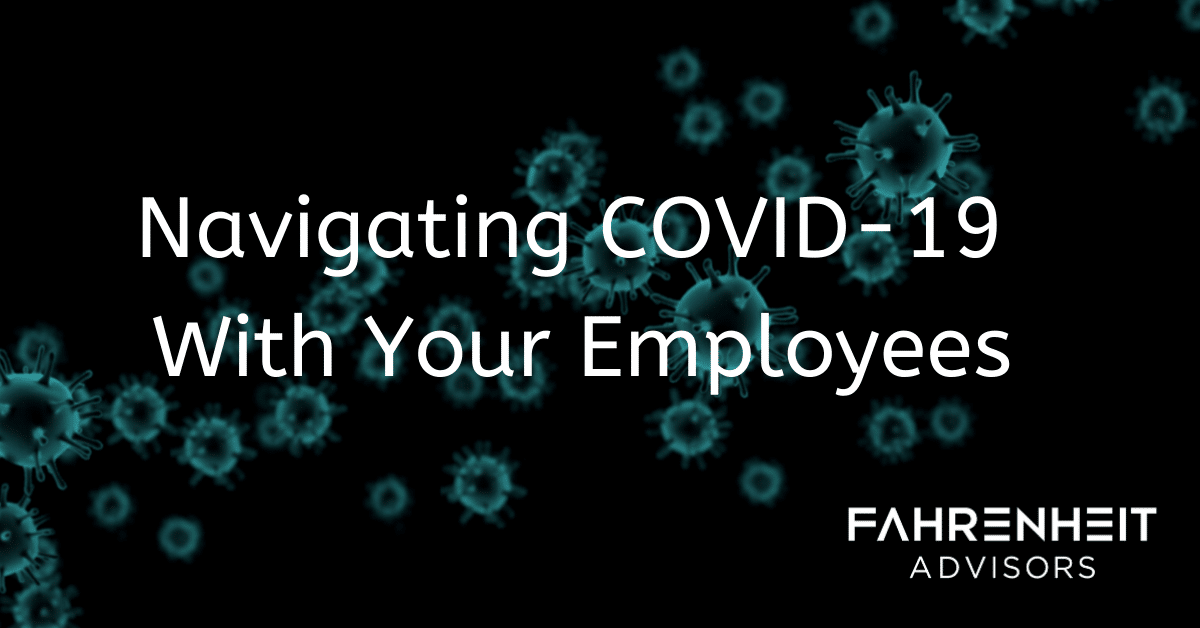 These are unprecedented and turbulent times for everyone. As a human resource professional, here are a few things to consider when navigating in crisis times.
1) Stay Informed
The health and safety of your workforce comes first. Staying informed is the best way to prepare your team. Use reliable sources such as the Center for Disease Control, World Health Organization, Department of Labor, and your state's own website for the most current COVID-19 information.
2) Form a Rapid Response Team (RRT)
Pull key decision makers from across the organization together regularly to make rapid assessments and quick decisions using the best available information. An executive RRT, led by the CEO, addresses mission critical topics and ensures consistency across the organization. HR should be represented in this team. Additionally, HR should form an HR-specific RRT to focus on employee well-being, communication, and workforce changes. These teams keep things moving by shortening decision making and communication cycles.
3) Communicate Frequently
Fear and uncertainty are the enemy. Employees are or will be anxious; the antidote to uncertainty is constant communication. Keep your employees informed about the topics most important to them – their career, health, family and the state of the business. Establish a cadence of regular communication through video conferencing, emails and texts as the situation unfolds.
4) Plan for Changes in the Workforce
Work with the CEO and CFO to identify business triggers, such as drop in sales of 10%, 25% and 50%, and develop staffing plans to address each environmental change. Consider redeployment, furlough, layoff and termination as workforce management tools. Carefully plan implementation and communication. Execute these plans thoughtfully.
5) Prepare for Remote Work for an Extended Period of Time
Implement remote working and virtual office procedures and guidelines for employees with a long-term view. Tell people what they should expect while working at home and what you expect of them. Acknowledge that employees will likely have their children or other family members at home with them. Productivity may be different during this crisis, but it doesn't have to be lower. Encourage open discussion about concerns and issues that arise and solve quickly.
6) Think About the Future
In the midst of the crisis, it's difficult to think about, but recovery will happen. As changes are rapidly deployed, keep an eye on the future. Think about how changes today impact work tomorrow. Consider how much staff will you need and where and how they will work once recovery begins. Again, work with your CEO/CFO to identify the recovery triggers. Begin to talk about and plan for work after COVID-19.
Our HR team is experienced in navigating Human Resource situations. Our consultants are here to help. If you want to connect for a brief chat on any of the above topics, email us at humancapital@fahrenheitadvisors.com.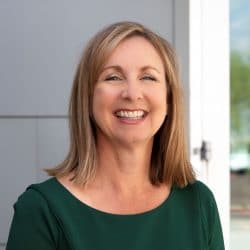 About the Author
Jennifer Finn supports Fahrenheit's clients by providing practical, creative solutions to support the growth of their talent and the achievement of their business goals. As a resourceful leader and expert communicator, Jennifer understands how to drive high impact change while balancing the long-term implications on people and growth. Through her experience, she helps client's build and execute strategies that link people and processes to business outcomes.